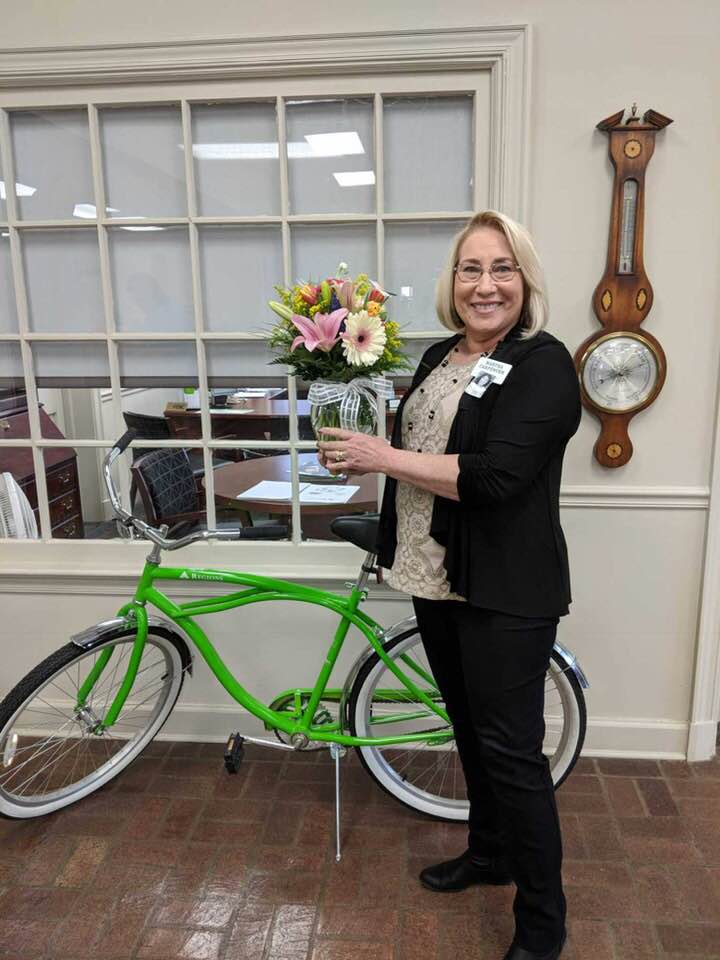 Martha Carpenter began working at Regions Bank in October of 1984. After 33 years, Carpenter has retired from the banking world. Friday, March 16 was her official last day. The staff had reception in honor of her years of service that was open to the public.
"I will miss my co-workers and customers," Carpenter said.
The banking industry has changed a lot over 33 years, "like adding up INS and OUTS… when I first started and now we just scan it." "Also when I started working, if you saw a cashiers check, it was real, now maybe not… there is a lot of fraud counterfit checks," Carpenter said.
Carpenter plans to spend more time with her grandchildren Caden, Greysen and Peyton and her husband of forty years, O.W. She is looking forward to adventures with her sister and niece as well.