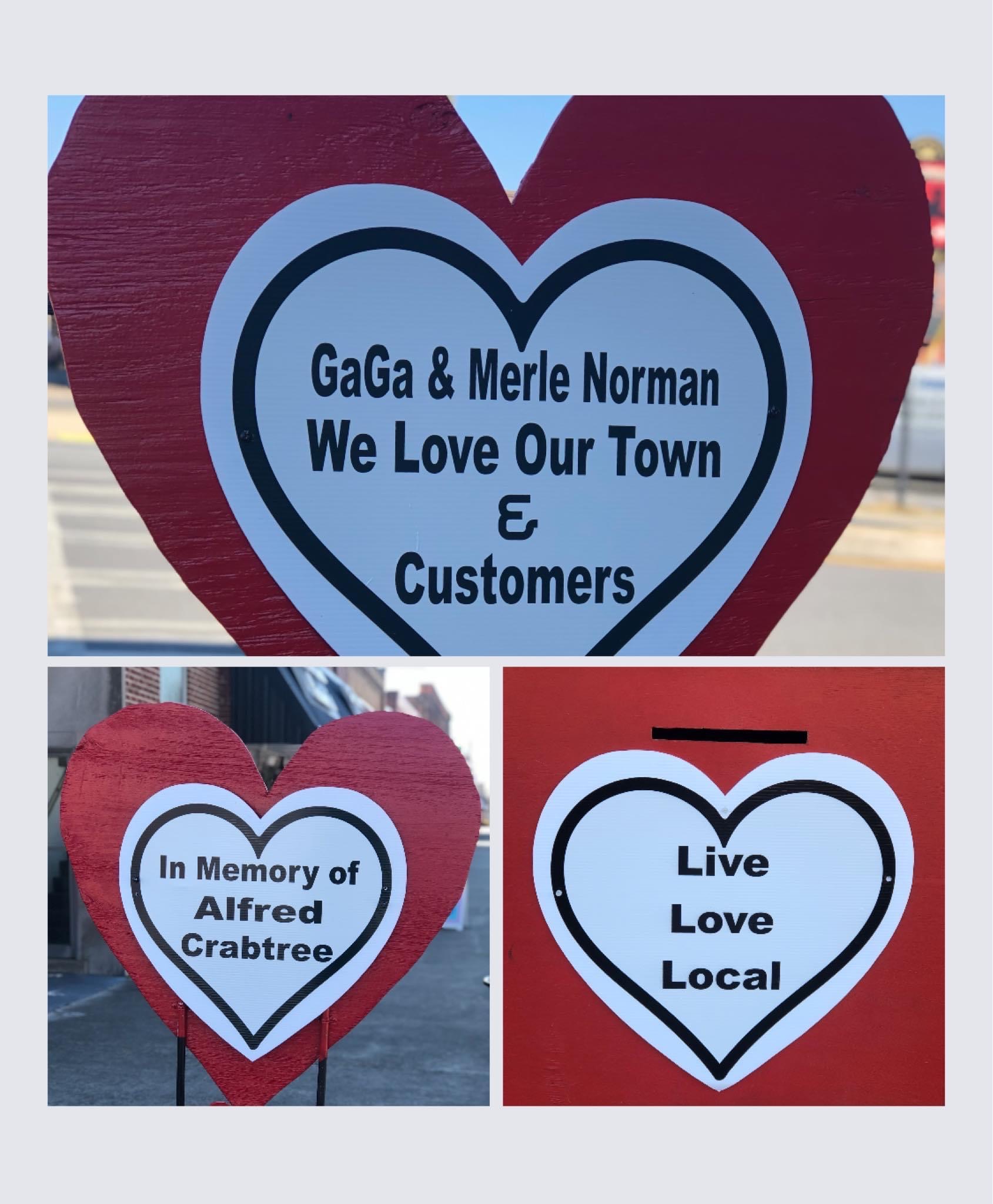 ​
Every month is a great month to show a little bit of love for our local small businesses, but Summerville Main Street has declared the month of February as "Live, Love, Local Month" for Downtown Summerville. Messages of sentiment, thanks, and positive encouragement can be found all over town during this month-long celebration.

 This February, let our small businesses know how much you love them. The "Live, Love, Local" project also encourageslocal shopping throughout the month, by calling on thecommunity to show their love for local through a Valentine's Day classic: love letters. The Love Letters for Local initiative will encourage community members to write letters/notes of appreciation and support to small businesses. The Love Letters for Local will run February 1-28.
To make engagement as easy as possible, there are "Love Letter Stations" in participating downtown businesses to decorate your own heart shaped love letter to be dropped in Summerville Main Street's special Live, Love, Local mailbox. This festive mailbox will be located across from the Chattooga County Courthouse at the old First Loans building beside Merle Norman/GaGa'sBoutique. Beginning February 1, the community can drop their love letters into the festive mailbox postage-free, and Summerville Main Street will deliver the cards to the small businesses weekly. Participating businesses with letter stations include: Merle Norman/ GaGa's Boutique, Jefferson's, D & S Mercantile & Produce, DIRT, Cedar + Rose Boutique, The Mane Salon, Duff's Flowers & Gifts, Sugarville Sweets, Faith Salon, The Ruby Slippers, The Furniture Shoppe, Los MaGueyMexican Restaurant, Hayden Taylor Designs, Missy Vogel State Farm, Trend Setters Salon, Southern Bedding, Honey Bee Flowers Gifts & Sweets, The Crushed Tomato, Morris Jewelers, Three Penny Treasures, and The Willow Tree Grill.
To incentivize shoppers and residents to participate in the program, the Summerville Main Street organization will randomly draw one letter writer each Friday during the month of February and purchase the author a $50 gift card/certificate to the business they love. In addition, Summerville Main Streetwill also take care of delivering the letters to the businesses each Friday.