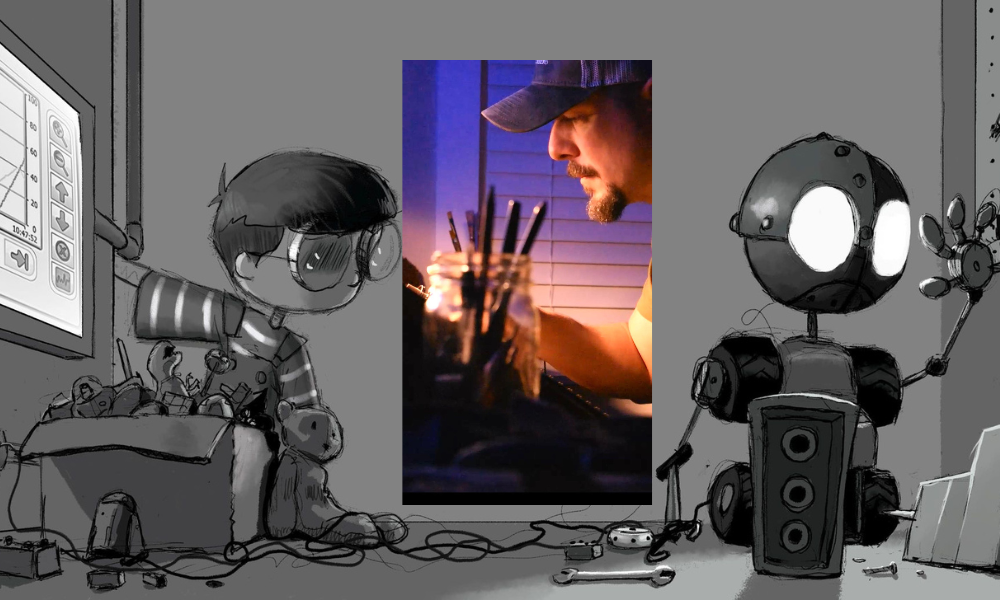 John Wesley Aycock, a versatile artist, musician, and author from Chattooga County, has woven his life's experiences and creative talents into a heartwarming book that resonates with the wonders of life and the enduring power of love: Artemis: The Art of Us.

Aycock's journey from a childhood spent exploring the vast landscapes of his Meridian, Mississippi hometown to his military service, which temporarily dimmed his appreciation for life's beauty, is at the heart of his inspiring story.
"I grew up on 12 acres surrounded by farmland in my Meridian, Mississippi hometown, where I explored the world for miles, ever intrigued by small wonders like abandoned old houses, barn owls, and woodland creatures," reflects Aycock on his early years.
However, it was during his second combat tour in the Army that Aycock found his perspective on life significantly altered. "Having lost all enthusiasm for the beauty in this world, I met a young woman who reminded me just how wonder-FULL this life is," he shares.
Today, Aycock and his wife are happily married with two beautiful children, and their presence in his life has illuminated the true magnificence of existence. It's a profound transformation that serves as the backdrop for his remarkable book.
"This story found me," Aycock says, emphasizing the serendipitous nature of his creative journey.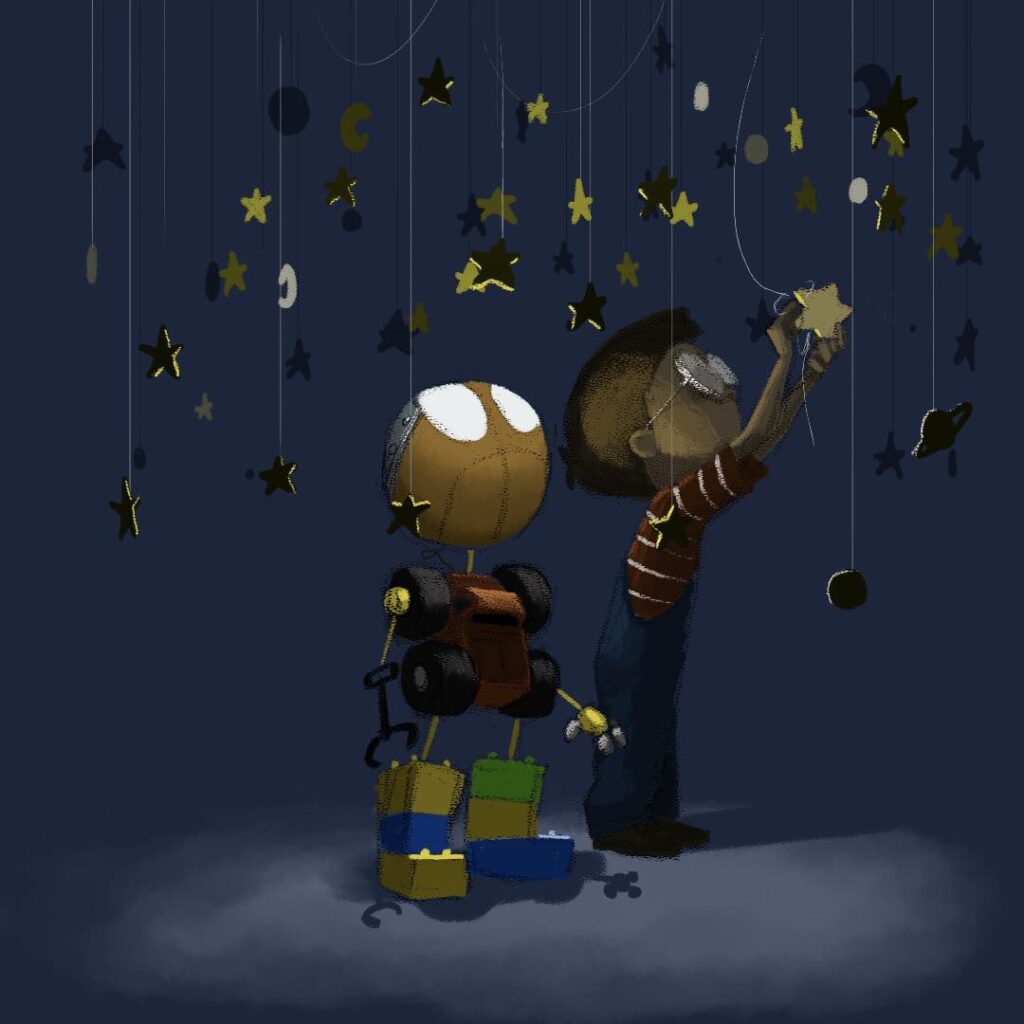 Aycock's book is a testament to his determination and artistic vision. He had conceived the idea for the story several years ago, nurturing a desire to write and illustrate a book. However, it took time for this aspiration to become a reality. He decided to embark on the journey and committed to seeing it through to the end.
"I wrote the book the way I've written songs in the past, to music. If you watch the video on my Instagram, you'll hear it to music and sound effects. That's really where it was born; listening to that track in my car on my way to and from work. Now it's a reality," Aycock explains.
His book not only reflects his artistic talents but also carries a profound message about rediscovering the magic in everyday life and the power of love to transform one's perspective.
John Wesley Aycock's story is a testament to the enduring human spirit and the capacity to find beauty and inspiration even in the most challenging of circumstances. His book is bound to captivate readers with its poignant narrative and evocative illustrations, serving as a reminder that wonder can be found in the most unexpected places.
For those eager to embark on this heartwarming literary journey, Aycock's book promises to be a source of inspiration and a celebration of the truly wonderful aspects of life.
To learn more about John Wesley Aycock and his book, please visit his Instagram profile for updates and information about this extraordinary project that has sprung from the depths of his heart and imagination.
Artemis: The Art of Us
Boy genius Lucas had hoped his baby brother would have at least some of the same interests he did. Perhaps astronomy or quantum physics. He was disappointed to find that his only concerns were crying and chewing things. So, in his room, Lucas gathered his toys and built the companion he had hoped for: Artemis. However, when Artemis comes online Lucas is soon to learn that there is much about this world that he has yet to understand about life, beauty… and family.
Reviews of Artemis: The Art of Us
John just has a way of telling a story. And I don't just mean with this book. . . I mean on his Instagram account. He speaks from the heart and it's no surprise that this book does the same. Speaking from the heart and telling a story that makes you sit up and notice. . .the little things in life. Things we often take for granted.
I mean this in the BEST way possible. The illustrations are simple, meaning they will appeal to both children as well as the young at heart. . .yet they are elegant! And for him to be able to tell and illustrate a story without 'color' is truly a gift. Truly! From the moment you open the book. . .you immediately fall in love with these characters and their friendship. . .and with each turn of the page, you are drawn in and feel like you are witnessing something amazing. . .and we are. Life! And just like how John ends each of his Instagram reels. . . .Go live it!
Thanks for the reminder! Buy the book. . .it will be always be a treasure!
Lucas is a child prodigy. And when his baby brother is born, he's not impressed. So he builds a robot friend and begins showing the robot the amazing and beautiful things of the world that cause him to love science and math and all the techy stuff.But the robot, Artemis, won't talk. Lucas tries to fix him.And then one night Lucas catches Artemis standing over baby brother's cradle. And the robot, speaks his very first word. A word that teaches Lucas where the fullness and joy of life really comes from. The entire book is in black and white, allowing the textures and simple lines to draw the viewer's focus around the page. I know the author has created a lot more scenes of Lucas and Artemis that aren't included in this 26 page book, and I hope he makes an expanded version of it one day that includes those drawings. This book is perfect for children and adults! It begs to be read again and again.
My daughter was excited to open the package and finally read the book she's been following the progress of since it's beginning. She loved it and spent time enjoying the detailed illustrations and "falling" into the story. A must have!