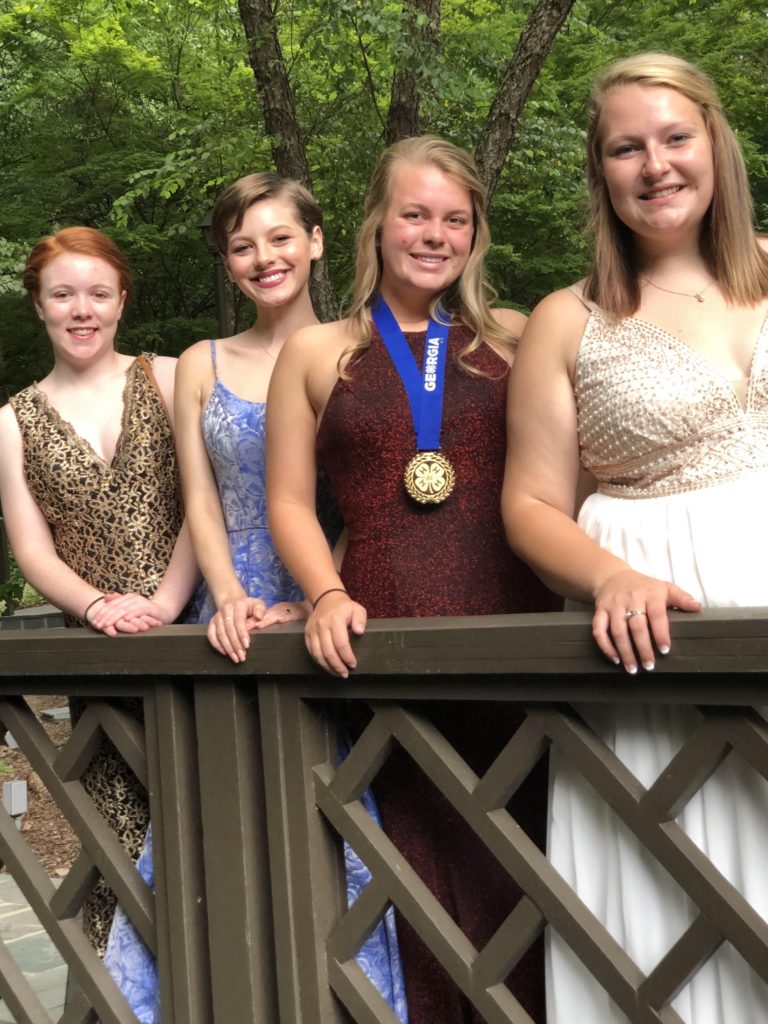 State 4-H Congress competition, held July 23rd through the 26th of July in Atlanta, decided the best in the state in 4-H, and Chattooga County can join that circle of winners this year. Students that compete at State Congress were previous winners at the District level. This year over 600 students presented demonstrations at the Northwest District Competition. The student must participate in project work throughout the year to prepare a portfolio and a presentation for the competition. Student competing as high school freshman through seniors have the chance to move on and compete at State congress. At the State Congress level they compete against District winners from all over the state of Georgia.    

Competing at State Congress for Chattooga County Mary Anna Bentley in Dairy and Milk Science  and placed first in her category. Also placing first was Lily Thibodeaux in the Human Development Category. Kaitlyn Conner competed in the Photography Category and placed third and Lydia Pence competed in the Poultry and Egg Science Category and placed second.  
Mary Anna Bentley and Lily Thibodeaux placed first in their category and received the highest honor in their project work as Master 4-hers they will attend National Congress in November with representatives from the United States and U.S, Territories .
Attending State 4-H Congress with the 4-H'ers were Mr. Zach White 4-H Youth Development Coordinator. If you would like to find out how to become more involved with the 4-H Program, you can contact us at (706)-857-0744 and at our new location 40 Middle School Road Summerville, GA 30747.
Georgia 4-H provides experiences for young people to learn by doing. 4-H'ers complete hands-on projects in our focus areas of Agriculture and STEM (Science, Technology, Engineering, and Math), Healthy Living, and Civic Engagement.  They receive guidance from adult mentors and are encouraged to take on proactive leadership roles. Youth can experience 4-H in every county of the state through in-school and after-school programs, community clubs, project work, and 4-H camps.