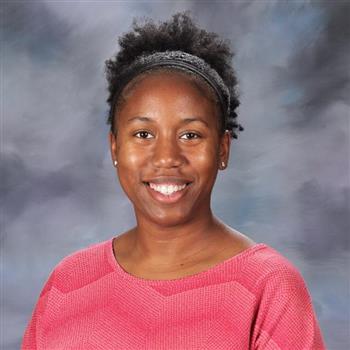 Each year the staff at Summerville Middle School votes for a colleague they feel has gone above and beyond in the classroom to be honored as Teacher of the Year.

Chasity Brunache has been selected as Summerville Middle School's 2019 Teacher of the Year.  Brunache attended Chattooga County Schools and graduated from Chattooga High School in 2006. She obtained a Bachelors of music education from Reinhardt University in 2011, and started working in the Chattooga County School System the same year. She earned her Masters of music education from the University of West Georgia in 2017. She works with SMS Band, CHS Marching Band, and LMES Music. She and her husband, Alex, resides in Summerville, Ga with their cat, Muffin.
AllOnGeorgia reached out to Mrs. Brunache to take a look behind the lesson plans.
AOG: What led you to teaching?
Mrs. Brunache: I love kids and I love music. I also have a desire for quality music education to be shared with younger generations as a means of exposure, appreciation, and relevance. Music teaches so much more than "Mary had a Little Lamb"; students leave music/band with higher self-esteem, feeling more responsible, and excited about school. Because of this, it was a pretty easy decision to obtain a career in music education.
AOG: What has kept you in education?
Mrs. Brunache: These children have such an innocence about themselves. They are eager to learn and be great musicians. They are so self-motivated; they love learning a new song on their own at home, then coming to play it for me at school. It's both exciting and heartwarming. Makes my job fun and rewarding.
AOG: What is the greatest reward? 
Mrs. Brunache: The greatest reward is seeing the kids in their first concert when they are so nervous on stage, and then they end up being proud super of their performances. It's also an amazing experience to watch them mature, graduate and become their own adult, whether it is college or the workforce. It makes me proud to see kids that were once smaller than their instrument, grow and experience life.
AOG: What is the most frustrating part?
Mrs. Brunache: In all honesty, middle school can be a challenging age to teach. The kids are transforming, and it's scary for them. They cannot fully comprehend their changes and emotions. On top of that, they're expected to learn…and behave! All in one! Now, when they figure everything out, it's such a beautiful thing. However, it can be a rough road getting there if one (teachers and adults, in general) doesn't keep in mind that they're truly doing the best they can and the current circumstances are just a phase.
AOG: What impact do you want to make on your students?
Realistically, every student will not grow up to be a musician. However, that's not my goal. I strive to use music as a means of developing individuals who have an appreciation for fine arts, respect for people different than them, and the means to be informed, productive citizens. I hope that they all can take what we've done in my classroom and apply it to their lives, regardless of their background. It is ok to make mistakes, as long as they learn from them. It is ok to live life out loud and live their truths, as long as they also respect other's differences. It is ok to be proud, as long as they also practice compassion and humility.