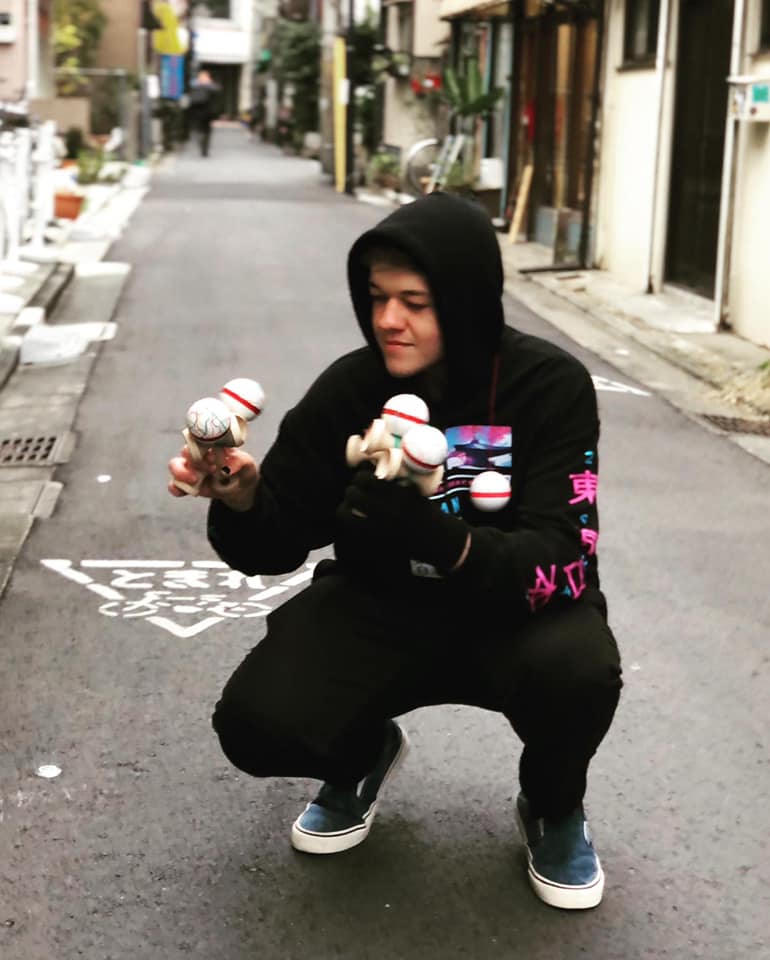 Alex Mitchell, a junior at Chattooga High School, spent his Winter Break in Japan where he was announced as Sol Kendamas' newest pro.

While in Japan, Mitchell filmed his pro model announcement video. According to Mitchell, "going pro means you get a pro model and get other opportunities that normal sponsored players wouldn't get. Before you go pro for a kendama company, the company normally has one to two other parts of the team below the pro team. For example, I am on the Sol Kendama's pro team. When I first got sponsored, I was added to Sol's Street team. The street team was the lowest part of the team, but was still a sponsorship. When you are sponsored by a company , that company expects you to play with their Kendamas, wear their apparel at competitions and events, and rep them on social media. In return , they send you more products and possibly even fly you out to other events/pay for your hotels. After the street team, I then got moved up to the Flow team. The flow team allowed more opportunities and was a big accomplishment. It's kind of like getting a raise at your job. After I was on the flow team, I was moved up to the pro team! When you turn pro you get to design your own kendama which is titled your own pro model. The pro model will go on the companies website and be sold. The player of that pro model will also get a percentage of the money that comes from each pro model that is sold."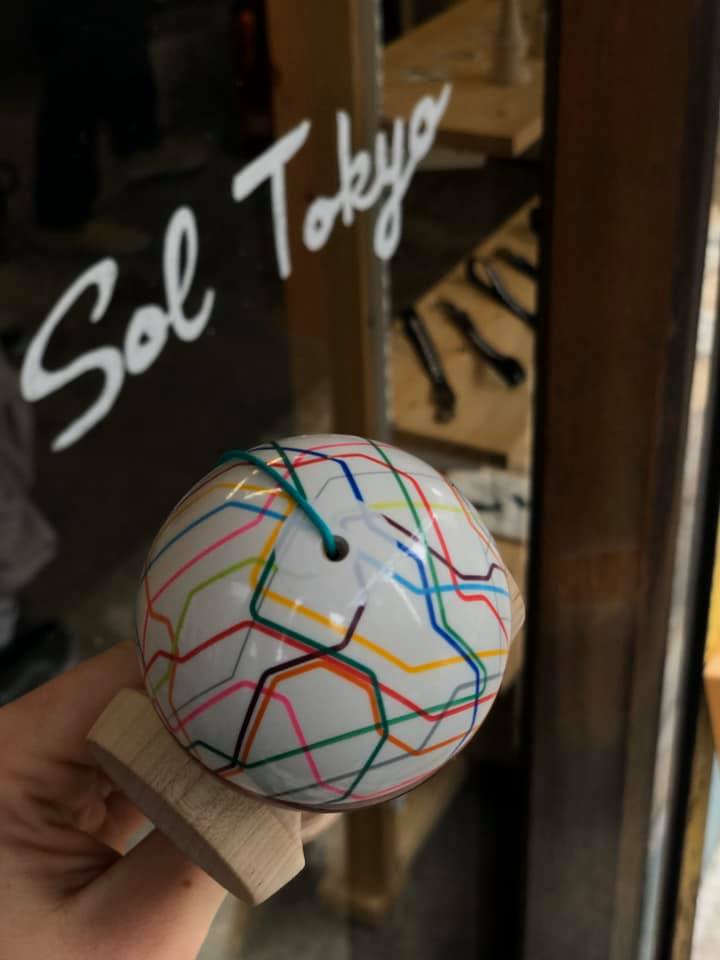 Mitchell has been playing kendama for six years. "I got into it because my cousin Jacob Womack, brought it to my house around December of 2014. He used to stay the night all the time and he always had his kendama, so of course I wanted to try it. I landed one of the tricks and after feeling how good and satisfying it felt, I instantly asked my mom and dad to get me one for Christmas that year," Mitchell said.
On December 20, 2014, Mitchell opened an early Christmas present and it was a kendama, and the rest as they say, is history. "Ever since that day, I haven't stopped playing. I went to Japan over summer break in 2018 for the kendama world championships called Kendama World Cup. It's a HUGE deal in the kendama community and I have watched people go to that competition for years. I had always wanted to go, but never thought I would be able to. It was seriously a dream come true and helped inspire my pro model design later in the future."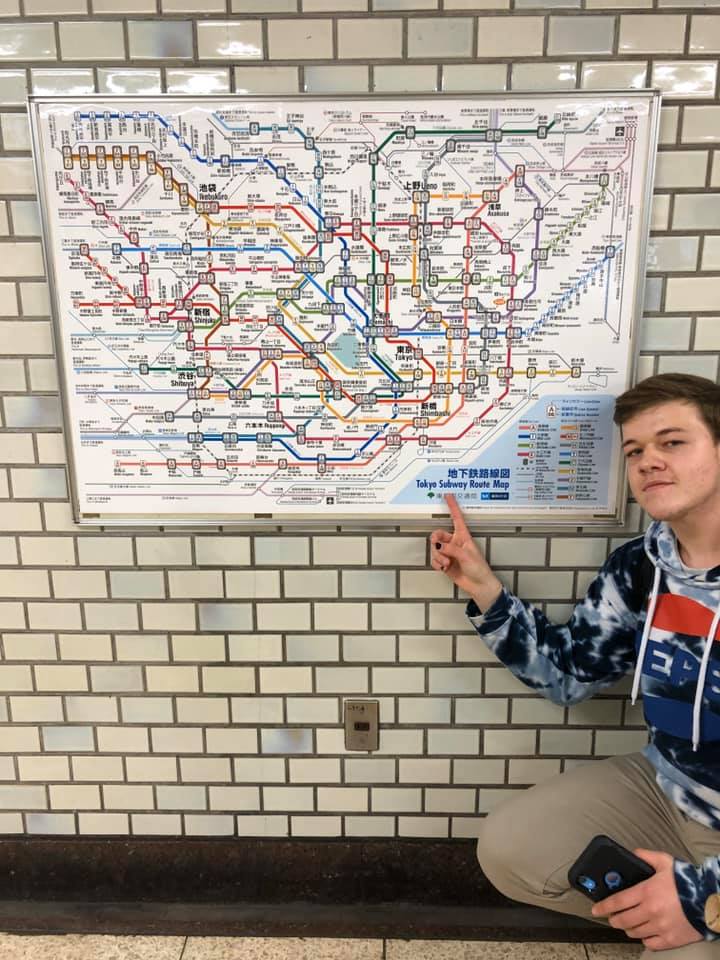 The kendama "sword [and] ball" is a Japanese toy. The ken has three cups and a spike which fits into the hole in the ball. The kendama is a variant of the classic cup-and-ball game, and the Hispanic world toy known as boliche or balero. The principle of these toys is the same: catching one object with another, where both are joined by a string. However, the modern kendama style takes influences from a diverse range of skills including yo-yo, diabolo, juggling and dance, according to Wikipedia.
The origins of the game are disputed. It has been described as a variation French ball-and-cup game bilboquet which dates to the 16th century. It is generally agreed that Kendama dates to the late 17th or early 18th century.
Like many games (video games, trading card games, etc) and sports there are many competitions for kendama. Some on regional levels, national, and worldwide (KWC).
Kendama involves a lot of physical motion, hand-eye dexterity, and mental focus, some more than recognized sports.
At the same time, it's almost like a collector's game. What setups do you have, discontinued setups, rare drops, mix and matched setups that no one else could possibly make themselves.
While Mitchell began playing kendama just for the love of it, he instantly became more focused on the competitive side and started competing in many events.
Mitchell has competed in numerous competitions including ones in Tacoma, Washington, Minneapolis, Minnesota, Japan, Nashville, Tennessee, and Lexington, Kentucky. He has won four competitions and also placed second at four competitions.
Mitchell had this to say about turning pro: "it was seriously a dream come true. Since I started playing kendama, becoming pro was definitely something I always wanted, but it was just so unrealistic at the time. I would go to competitions and see all of the pros and they were super good. It inspired me to get better and to keep going. Being pro is a lot of kendama players dream, so for me to finally turn pro after so many years of playing is unbelievable."
Alex is the son of Michelle Mitchell and Jodie Mitchell.