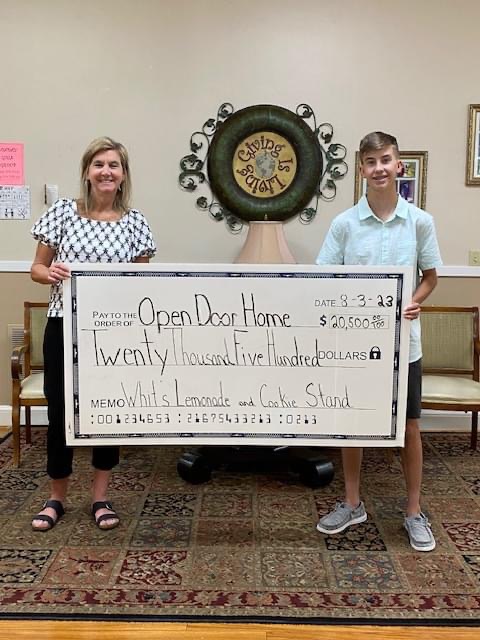 The Open Door Home of Rome would like to thank the community for its support of Whit's Annual Cookie and Lemonade stand. ODH is especially grateful to Whit Molnar for his long-standing fundraiser for the home.

Molnar was only four years old when he had the idea for the lemonade stand. It has since grown into an annual event with frozen lemonade, cakes, chocolate dipped pretzels and patrons crowding the sidewalk in front of the Molnar home.
This year Molnar raised $20,500 for the youth of the ODH. Molnar said, "I really enjoy doing The Lemonade and Cookie Stand every year. I love how much it has grown as I've grown up. I'm very grateful for the way our community has supported The Open Door Home through my Lemonade Stand."
Since its creation, Molnar has raised approximately $95,000. Molnar's mother, Sarah said, "Rome definitely shows up for this every year and we couldn't be more grateful."
John F. Kennedy declared, "One person can make a difference, and everyone should try." Molnar is a perfect example.