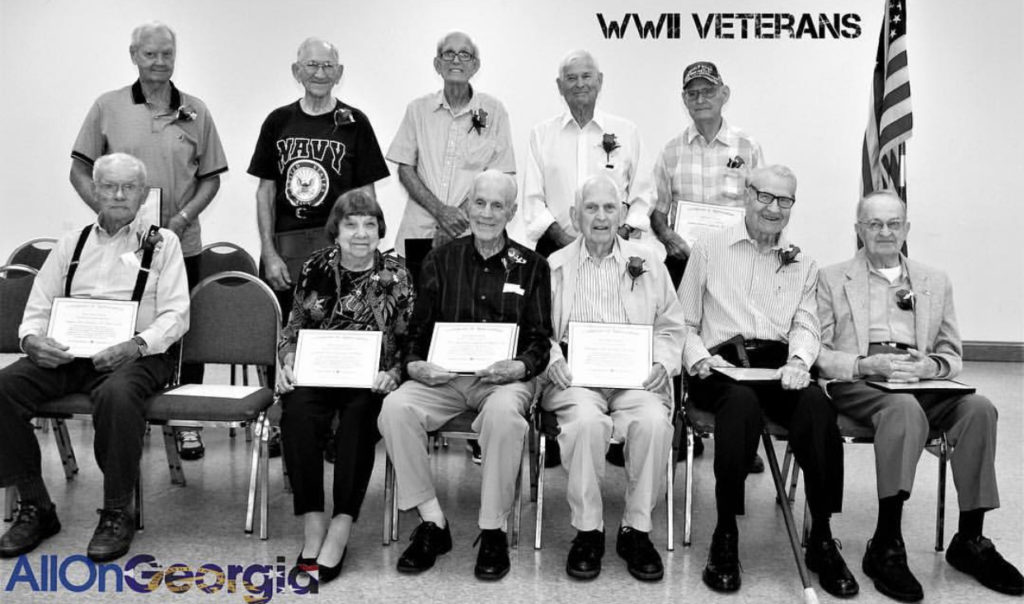 WWII Veterans D-Day Reunion
In observance of the 75th Anniversary of D-Day, WWII veterans and their families or guests are invited to a lunch on Thursday, June 6, 2019 at 12 noon at the Civic Center in Summerville, Georgia.  WWII veterans from Chattooga County and the surrounding area are encouraged to attend.
The program will begin at 12 noon with Ryan Williams, aide to US Senator Johnny Isakson, and Christie Entrekin, a community volunteer, paying tribute to each veteran.  Lunch will follow the brief program.  Veterans will have time to talk with each other and share memories.
The annual WWII Reunion is a community effort organized by Odell Anderson, Barbara Reece, Jon Payne, and the Cooperative Extension Service.  Numerous volunteers and businesses share their time and donations to make this an enjoyable event to thank our WWII service men and women.  For more information call Odelle Anderson
706-397-2394
or Barbara Reece
706-862-2657
.