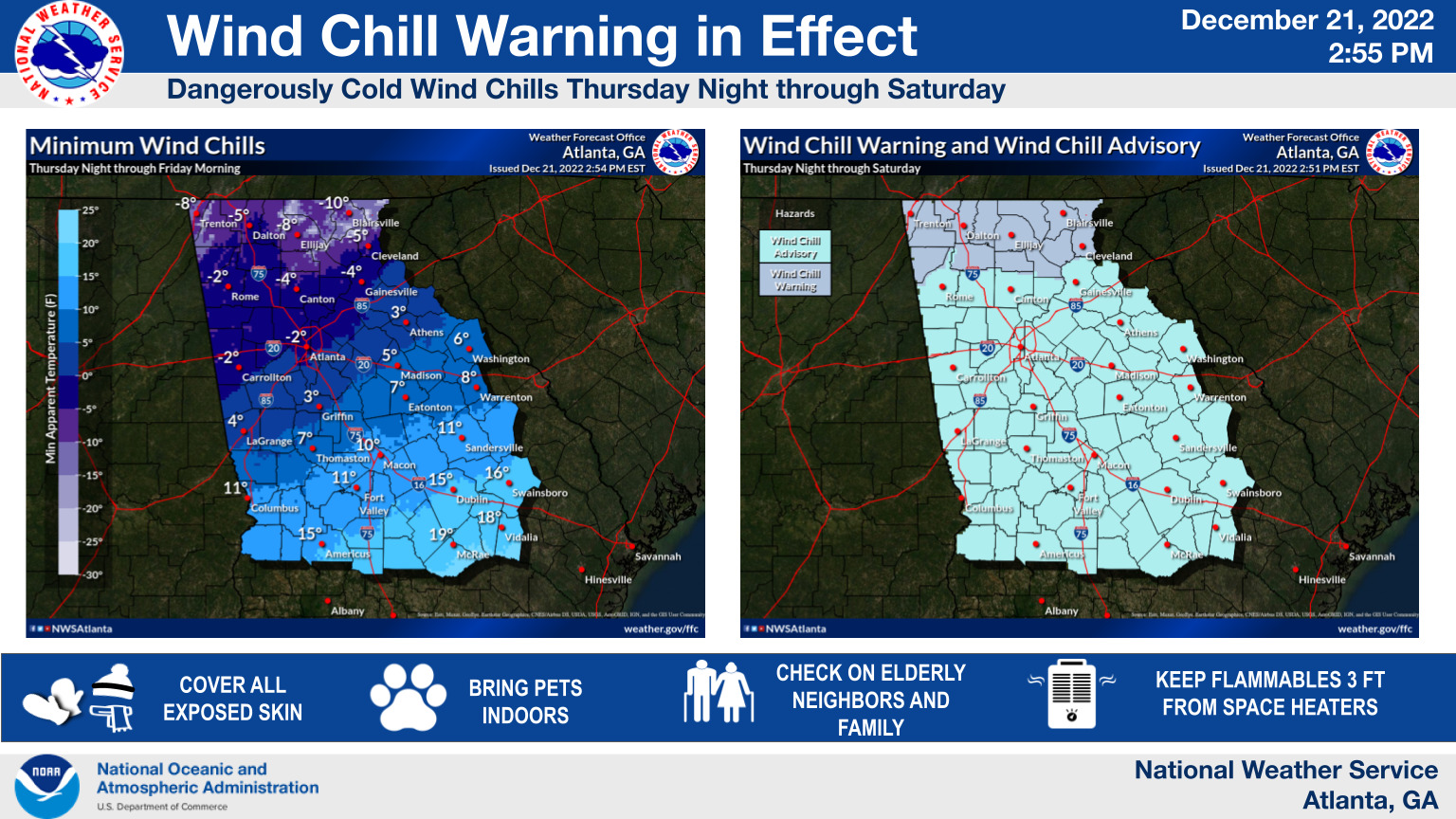 A Wind Chill Warning is in effect from Thursday night through Saturday over northern Georgia and a Wind Chill Advisory is in effect from Thursday night through Saturday for the rest of north and central Georgia.
Dade-Walker-Catoosa-Whitfield-Murray-Fannin-Gilmer-Union-Towns- Chattooga-Gordon-Pickens-Dawson-Lumpkin-White- Including the cities of Calhoun, Dahlonega, and Cleveland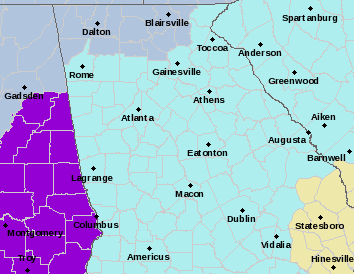 …WIND CHILL WARNING REMAINS IN EFFECT FROM MIDNIGHT THURSDAY NIGHT TO NOON EST SATURDAY…
* WHAT…Dangerously cold wind chills expected. Wind chills as low as 20 below zero.
* WHERE…Portions of north central, northeast and northwest Georgia.
* WHEN…From midnight Thursday night to noon EST Saturday.
* IMPACTS…The cold wind chills could cause frostbite on exposed skin in as little as 30 minutes.
* ADDITIONAL DETAILS…Temperatures are expected to rapidly begin dropping into the teens and single digits behind an arctic front on Friday. Lows in the single digits are expected Saturday morning. In addition, windy conditions are anticipated with northwest winds of 15 to 20 mph with frequent gusts of 30 to 40 mph likely. Higher gusts are possible at elevations above 2000 feet.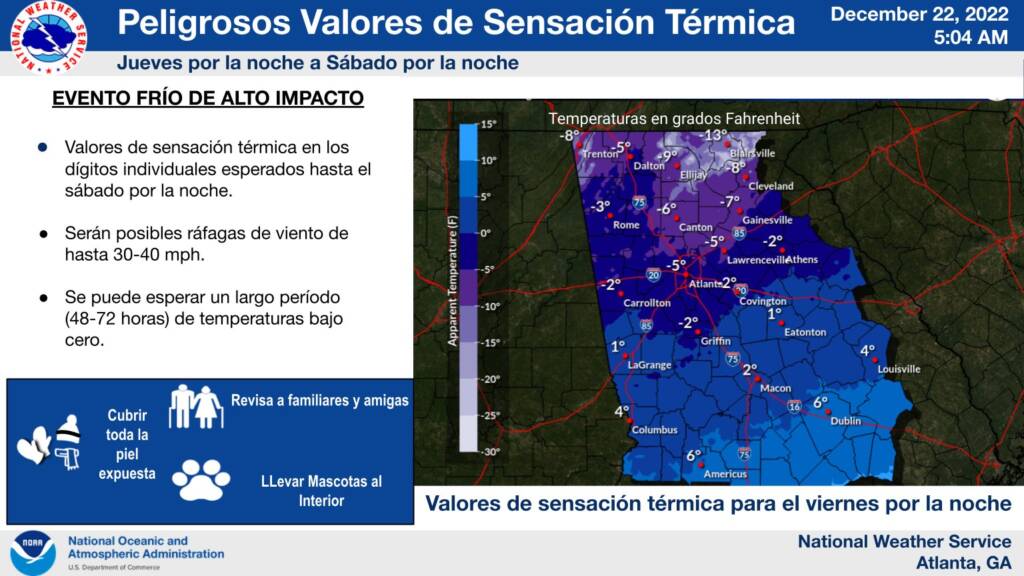 Wind chill is a term used to describe what the air temperature feels like to our skin due to cold temperatures and wind. Just like blowing on a hot drink/food, wind and cold air more effectively remove heat from our bodies. Follow these tips to stay warm!