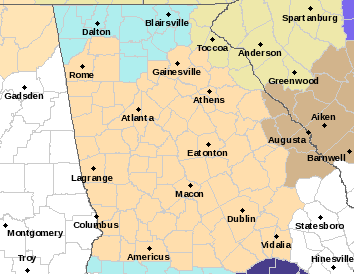 Dade-Walker-Catoosa-Whitfield-Murray-Fannin-Gilmer-Union-Towns-
Chattooga-Pickens-Dawson-Lumpkin-White-Cherokee-

…WIND CHILL ADVISORY IN EFFECT FROM MIDNIGHT TONIGHT TO 1 PM
EST SATURDAY…
* WHAT…Very cold wind chills expected. Wind chill values from 5
above zero to 10 below zero.
* WHERE…Portions of north Georgia.
* WHEN…From midnight tonight to 1 PM EST Saturday.
* IMPACTS…The cold wind chills could result in hypothermia if
precautions are not taken.
* ADDITIONAL DETAILS…Temperatures will moderate into the mid 20s
to mid 30s and winds will diminish by Saturday afternoon.
PRECAUTIONARY/PREPAREDNESS ACTIONS…
Use caution while traveling outside. Wear appropriate clothing, a
hat, and gloves. Prolonged exposure may lead to frostbite or
hypothermia.