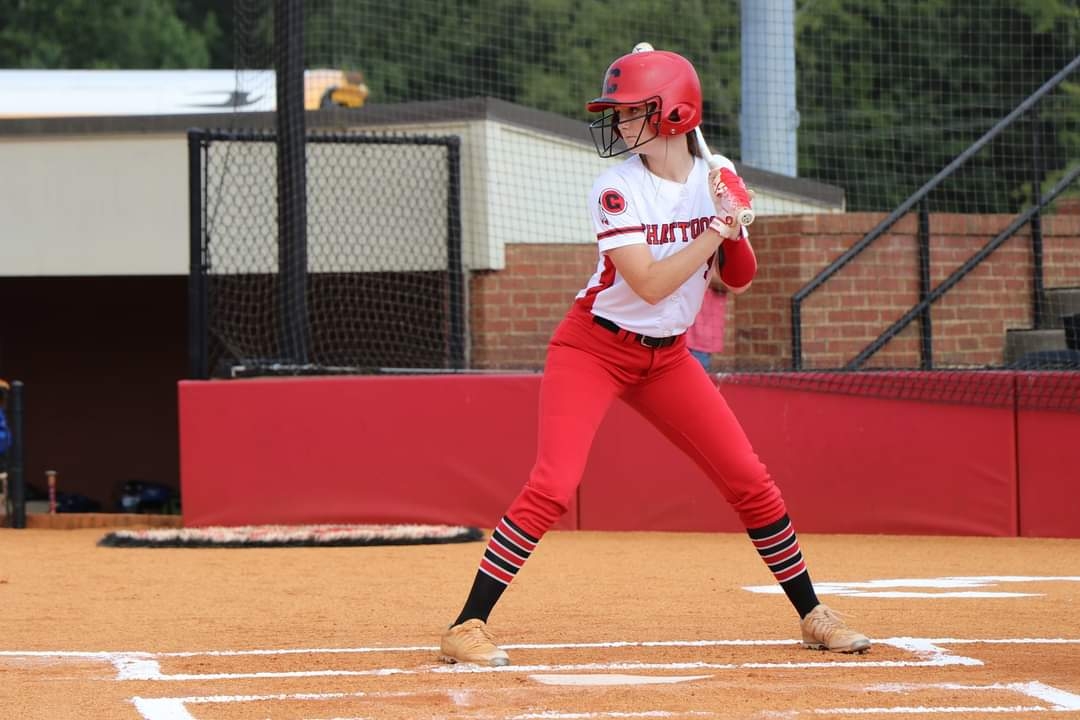 Williams's Walk-Off Picture Perfect Ending In Chattooga  Victory Over Coosa Eagles
A walk-off single propelled the Lady Indians to a decisive, dramatic victory over Coosa, 3-2.
The game was tied at two with Chattooga batting in the bottom of the ninth when Katie Williams singled on a 0-2 count, scoring one run.
The pitching was strong on both sides. Chattooga pitchers struck out seven, while Abby Jacobs sat down 14.
The Lady Indians got on the board in the second inning. Chattooga scored one run when Kayleigh Byars singled.
Coosa evened things up at two in the top of the seventh inning. Madison Ingram drew a walk, scoring one run.
Clara Wyatt was the winning pitcher for Chattooga. The pitcher went three innings, allowing zero runs on zero hits, striking out five and walking one.
Jacobs took the loss for Coosa. The hurler lasted eight and two-thirds innings, allowing seven hits and three runs while striking out 14.
Emma Howard started the game for Chattooga. The righthander allowed five hits and two runs over six innings, striking out two and walking zero
Chattooga racked up seven hits on the day. Byars and Williams all managed multiple hits for the Indians. Williams and Byars each collected two hits to lead Chattooga. Byars led with two stolen bases, as they ran wild on the base paths with seven stolen bases.
Ava Osborne went 2-for-4 at the plate to lead Coosa Eagles in hits. Coosa  was sure-handed and didn't commit a single error. Lexi Terry made the most plays with 16.