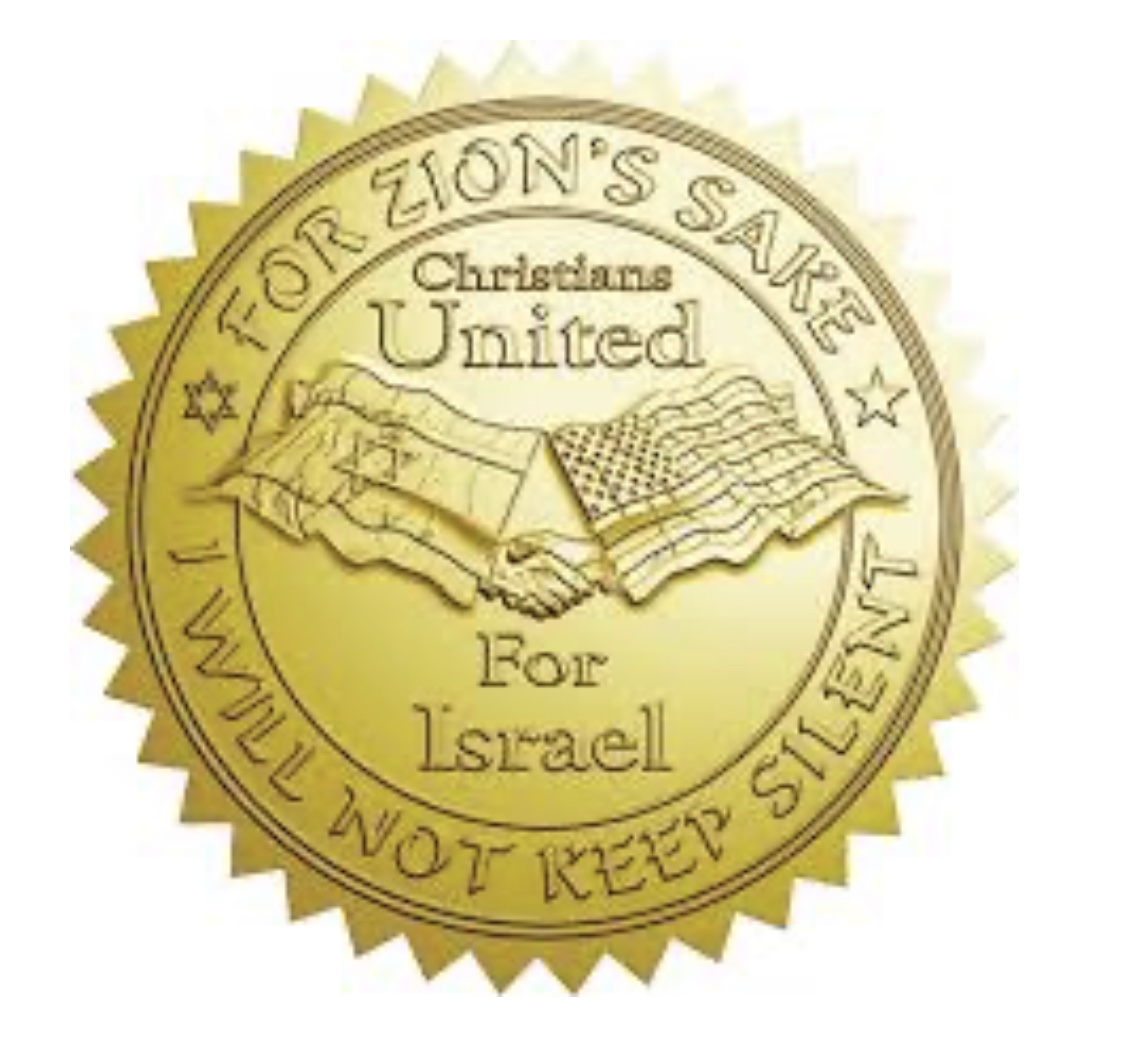 Christians United for Israel (CUFI) North Georgia Chapter, along with Pastor Jeff Duvall, invites the community to a "Why Israel" event on Sunday Night, November 17, 2019, 6:00 p.m. at Dry Valley Baptist Church, 451 Dry Valley Church Road, Summerville 30747, Georgia.  The purpose of this event is to share why Christians should support Israel and what you can do to defend Israel.  An update on what is happening to the Jewish people around the world and the crisis in the Middle East isincluded. The event is open to the public.  There is no cost to attend.   All people are welcome regardless of denomination or religion.
This event features Pastor Victor Styrsky: Styrsky is a nationally sought-after speaker on Israel and the issues facing the Jewish people. As CUFI's National Outreach Director and Eastern Regional Coordinator, Pastor Styrsky has been a pastor, music director, and pro-Israel activist for more than twenty-five years. He is the author of "Honest to God—Christian Zionists Confront 10 Questions Jews Need Answered".  He has been a frequent speaker at college campuses, churches, synagogues, AIPAC, and for other pro-Israel organizations across the nation.  
Additionally Tal Cohen, Israeli American, Jewish Federation Board Member will provide insight, knowledge, and personal reflections on life in Israel.   Special music will be provided by Dry Valley Baptist Church.
Pastor Brandon Bishop, Trion CUFI City Director and Pastor Central Avenue Baptist Church in Trion, Georgia; Pastor Joel Smith, Four Mile Baptist Church in Trion Georgia; and Pastor Steve Pickern, Son Rise Community Church in Trion,Georgia who are assisting Pastor Jeff Duvall in growing support for Israel by encouraging  their congregations, as well as others, to join in this event. "It is important that the diversity of Christians in our region have the opportunity to learn about Israel and its needs", commented Margaret Bean Co-City Director for the North Georgia CUFI Chapter.
The religiously inclusive North Georgia CUFI North Georgia Planning Committee has been working together forseven years to produce events such as this in the Tri-State area. The Planning Committee's composition includes local pastors, representatives from the Jewish Federation of Greater Chattanooga, and CUFI City Directors.
Christians United for Israel (CUFI) is the largest pro-Israel organization in the United States with over 7.1 million members and one of the leading Christian grassroots movements in the world.   CUFI's mission is to educate Christians about the biblical and moral imperatives to support Israel and to activate Christians to speak out on Israel's behalf to churches, communities and leaders in Congress.  CUFI provides a national association through which every pro-Israel church, para church organization, ministry or individual in America can speak and act with one voice in support of Israel in matters related to Biblical issues. To contact Christians United for Israel go to www.cufi.org.
"Why Israel" is one of the activities promoted by Christians United for Israel.   For more information about this program and local Christians United for Israel activities contact Margaret Bean 423-645-1552 or e-mail:  mrbean1@catt.com