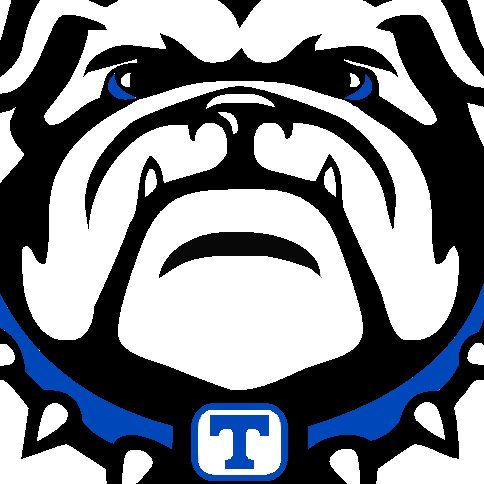 The GHSA voted last week will realign the Single A Division into eight public-school regions and eight private-school regions. The change will go into effect in 2020-21 and shake up the current region structure with only eight total regions for all public AND private schools combined. Class A is Georgia's classification for the 124 small high schools with fewer than 525 students. Most of the current Class A regions are comprised of both public and private schools.
Trion High School is a Class A public school and AllOnGeorgia reached out to Athletic Director and Head Football Coach for reactions to the vote and what this will mean for the Blue and White.
Trion High School Athletic Director, Jason Lanham responded to AllOnGeorgia; "I believe this is this best possible thing that could happen for Class A Athletics and Trion High School," said Lanham. "There is no doubt in my mind that there is a significant difference between small public and private schools and the GHSA has already acknowledge this by separating public and private in the playoffs, the next logical step was to separate the regular season and create public and private regions." Lanham was quick to point out that Single A schools would not lose some of their long-standing traditional rivalries that fans and players look forward to. "The good thing about this is, public and private class A teams can still play each other but the contest will have no bearing on making the playoffs or region rank… which is the way it should be in my opinion."
For the football program, Coach Justin Brown remarked, "Overall, I think it is going to be good for us in all sports.  Gordon Lee, Bowdon, Mt Zion, BEST Academy and us will make up the potential region in football." The realignment comes at a time when some schools from the AA Division are experiencing record low enrollment and could move down into the Single A Division. Brown went on to say that neighboring school, "…Armuchee has a good chance to come down.  The AA region will be small with or without Armuchee.  They will need games as well so there is a good chance for us to play some of them along with LaFayette, Gordon Central," Brown said.
Of the 124 Class A schools, only about 90 play football. So, the new regions will be small, assuming the 525-student ceiling remains in place. The move also means the Class A playoff brackets will include 64 total teams; (32 in public, 32 in private) compared to the current 48 teams, according to reports from the AJC.
While many fans and coaches have pointed out that the current Power ranking system has resulted in the stronger teams reaching the final four, just as many coaches and fans have never felt the system worked out all the kinks. The future GHSA plans for Single A will not have a place for the Power Rankings and, after next season, will no longer be used to determine seeding for Class A schools or to pick at-large playoff teams in higher classifications. The current rule guaranteeing only three playoff berths for regions with just four teams was abolished. This means that a region with four or fewer teams would automatically qualify all of its teams for the post season. Class A will revert to seeding playoff teams the way other classes do, based on final region standings, not power rankings.
"With power rankings being removed from the equation, Darlington and Christian Heritage will be potential regular-season opponents that will be non-region games and wouldn't hurt playoff seeding.  I think it's going to be good for us overall for all of our athletic programs," Coach Brown said.