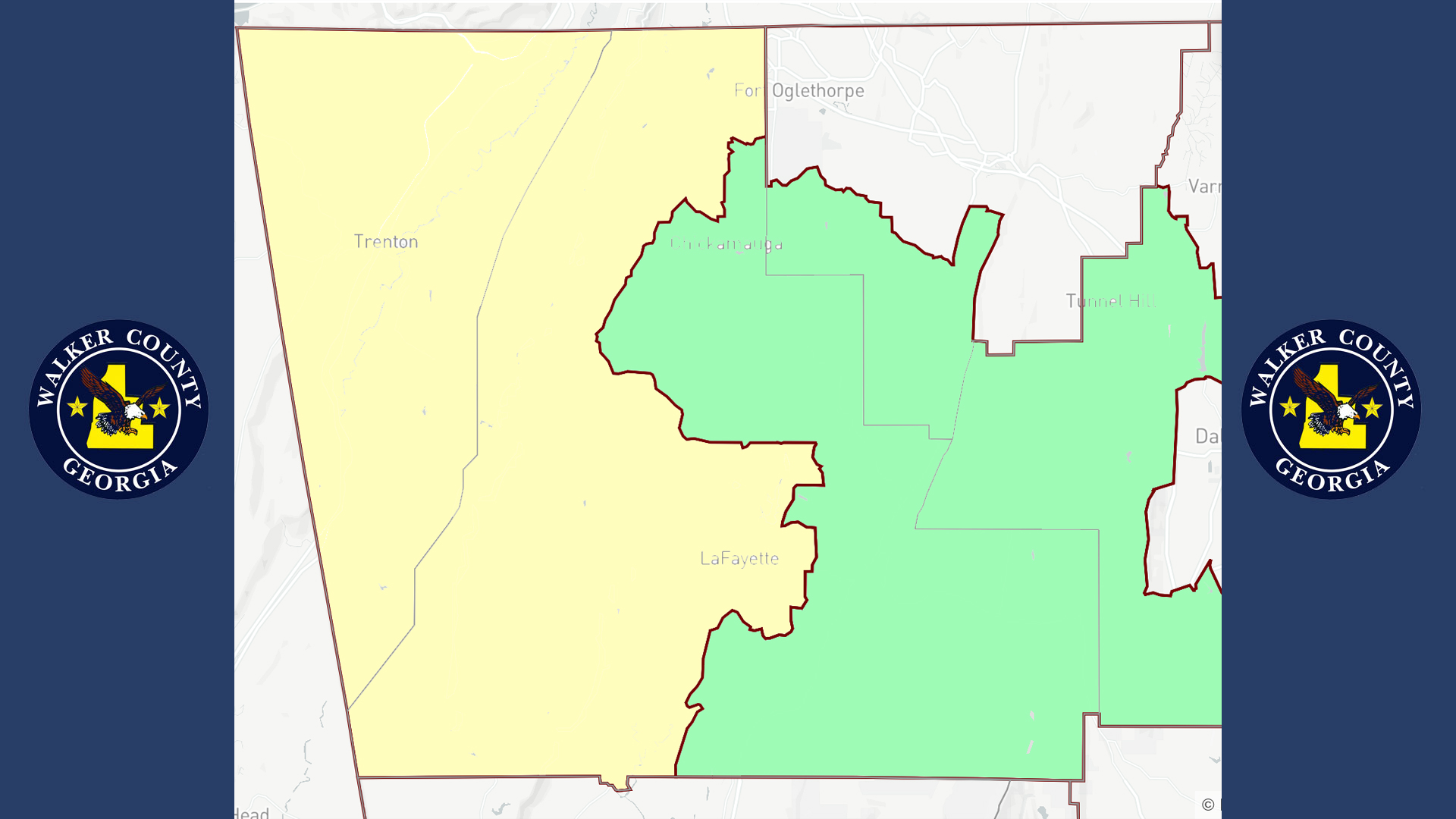 Thousands of Walker County voters will soon have new representation in the Georgia General Assembly. House District's 1 and 2 have been impacted by redistricting. Areas south of Chickamauga, seen here in green, will be moving from District 1 (yellow) into District 2 (green), while areas of LaFayette will be moving from District 2 into District 1.

The changes will also impact the Chickamauga, LaFayette and Walnut Grove voting precincts. For example, LaFayette will now be a split precinct, where some voters will be in House District 1 and some will be in House District 2. "We're in the process of making those changes currently," said Danielle Montgomery, Director of Elections and Registration. "We have to be completely through with all of those changes by February 18th, per the Secretary of State's office."
The Walker County Board of Elections and Registration will be sending out new precinct cards, so voters will know which district they are in. Precinct cards are for each voter's personal record and are not needed to vote. However, a photo id is required to vote. The new precinct cards also now fold in half and feature a change of address section.
All other local office districts, including the Board of Commissioners, remain unchanged for the May 24th election. The last day to register to vote is April 25.