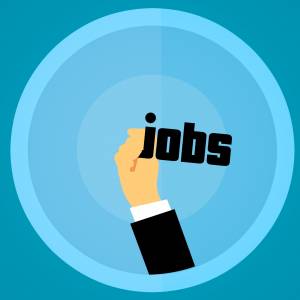 Tennessee Valley Federal Credit Union (TVFCU) is hosting a career fair with a wide variety of positions available. Entry-level openings include personal teller positions with the tvfcuLIVE Studio and tvfcuLIVE Line, rovers and other customer service jobs in branches across Southeast Tennessee and Northwest Georgia. Positions requiring additional industry experience include branch manager, internal audit coordinator, internal auditor, mortgage closing coordinator and talent acquisition manager.

                          Entry-level positions start at $16/hour. TVFCU offers a competitive benefits package including affordable medical, dental and vision coverage along with life and short and long-term disability insurance. The credit union also offers a 401k with employer match, tuition assistance and a student loan repayment program.
                             All job fair attendees will participate in a one-on-one introductory interview with a TVFCU recruiter. This will provide job-seekers the opportunity to learn more about open positions and connect with the TVFCU recruiting team to takethe first step toward a new career at the largest credit union in southeast Tennessee.
                             Job seekers are encouraged to browse current openings and apply before the event by visiting TVFCU's online Career Center. They may also complete an application at the event using their smartphone.
                             Visit tvfcu.com/jobs for more information.
WHERE                The BX – Brainerd Baptist Church's multi-use meeting facility
                             4011 Austin St.
                             Chattanooga, TN 37411
WHEN                 Thursday, July 20, 2023
                             9 a.m. – 1 p.m.
                             No appointment necessary – attendees may arrive any time between 9 a.m. and 1 p.m.