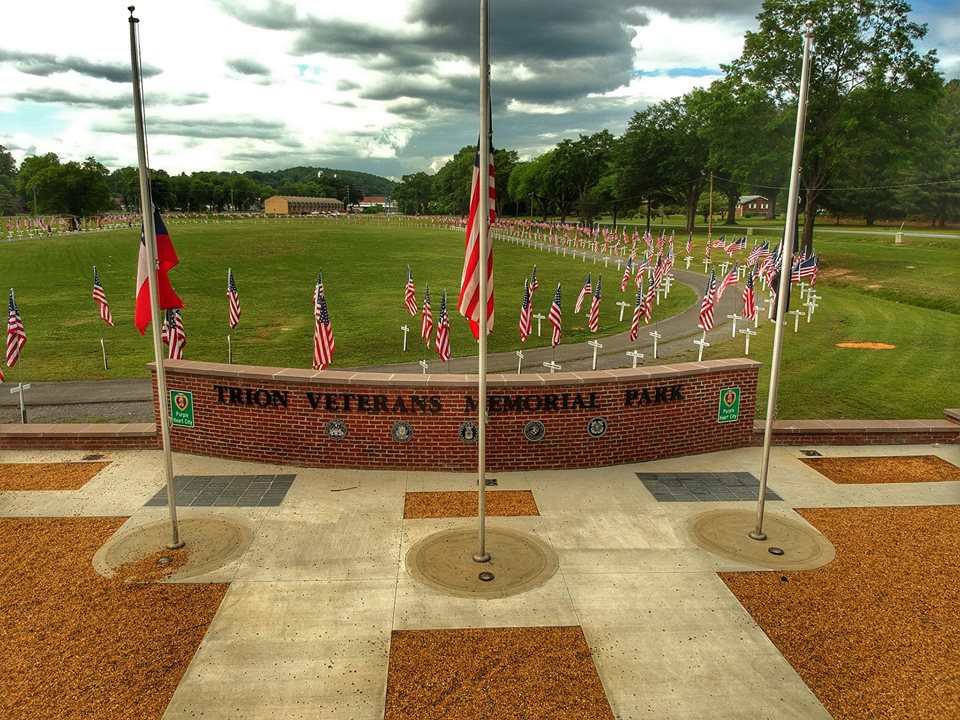 Saturday, May 26th the Town of Trion will host a Veterans Day Ceremony at the Trion Veterans Memorial located at 210 Simmons Street. The Trion Memorial Day ceremony will begin at 1 p.m.

Trion has placed six new memorial crosses for deceased Veterans and 22 new pavers. The pavers are for living or deceased Veterans.
During the ceremony there will be a dedicating of a memorial tree to MIA/ POW's.
Chattooga County Veteran and WWII POW Mr. Leo Lanier, is expected to be on hand.
A ½ scale replica of the Tomb of the Unknown Soldier in Arlington National Cemetery built by the Rome Exchange Club will be on display.
President Trump recently called a member of the Rome Exchange Club thanking the club for their patriotism.
Photos by: Dewayne Treadaway