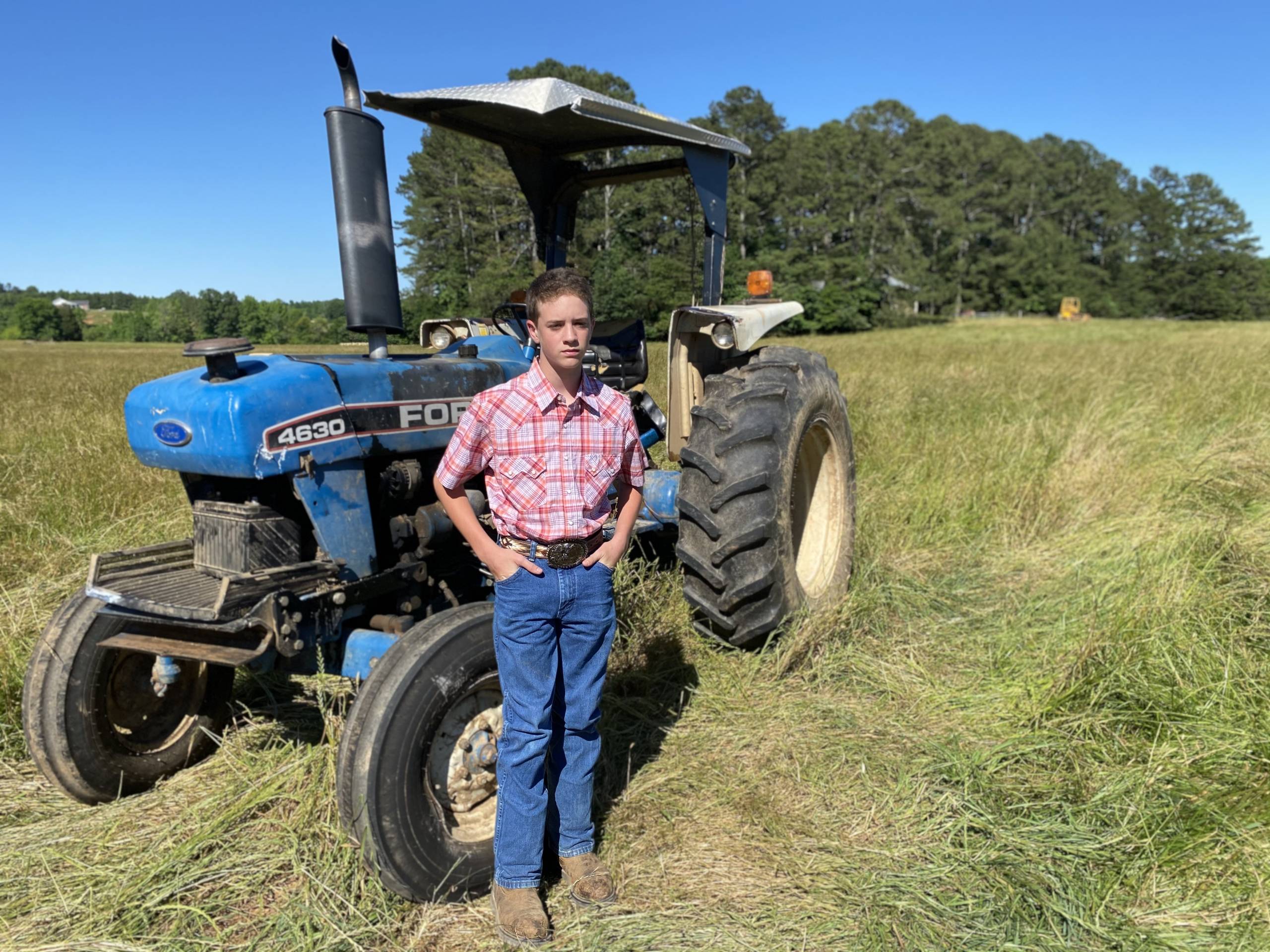 In a hayfield, a rocks throw over the Alabama state line, a family gathered one day after an tractor accident at the exact location and counted their blessings.
The driver of this tractor, 14-year-old Lane Bridges, which was involved in a collision on Jamestown Road this weekend, walked away relatively unscathed, but understandably shook up and with a new purpose to educate drivers about tractor safety.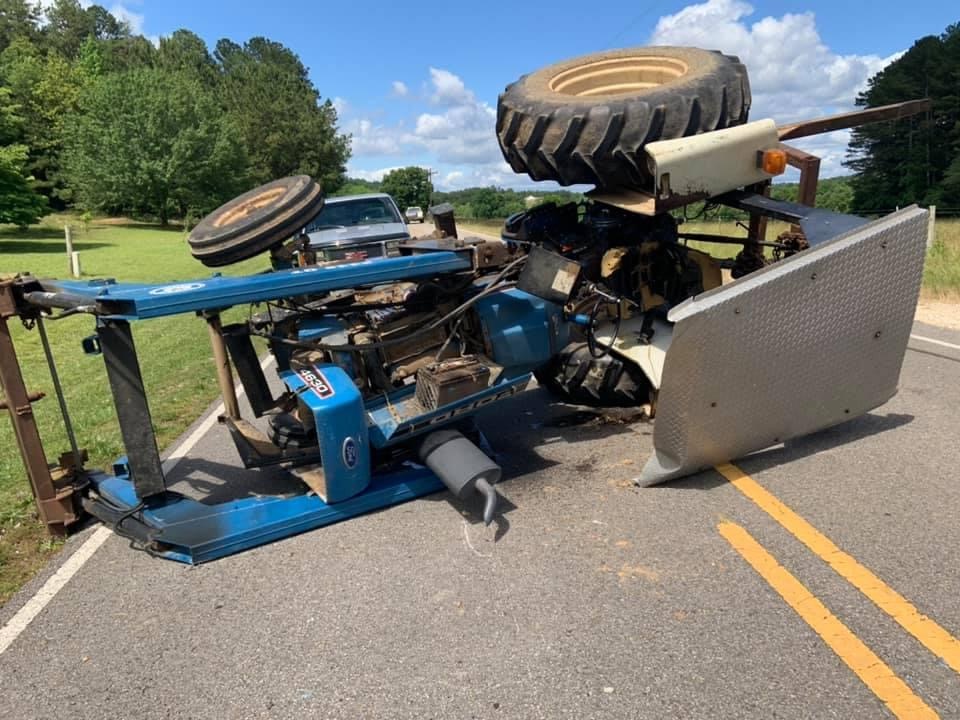 Bridges was able to walk away from the wreck that occurred on Jamestown Road (Alabama County Road 15). His father Mike was following the tractor in a truck and witnessed the accident.
Lane escaped serious injury after the tractor he was driving was t-boned by a truck.
Lane was attempting to make a left turn onto a farm road that goes into the family's hayfield when he was t-boned by a white truck which was trying to pass both the truck (driven by Lane's dad) and the tractor.
"I looked back, and nobody was there, I went to turn in and all of a sudden, I couldn't tell what it was when it first hit me, I could tell the tractor was spinning and flipping, it was really fast until it stopped moving and just was falling…. and I just stepped out of it," Lane said.
Lane said at first he didn't know what had happened, "I was just trying to ride it out. I knew something had hit me and I was trying to get off and not die."
Impatience was to blame in the accident. If the driver of the truck would have waited an extra 5 seconds, the accident would have been avoided. According to the family, the driver of the truck, who was lucky to not have been hurt either as his truck flipped and skidded off the roadway after hitting the tractor, said he was in a hurry to get to work.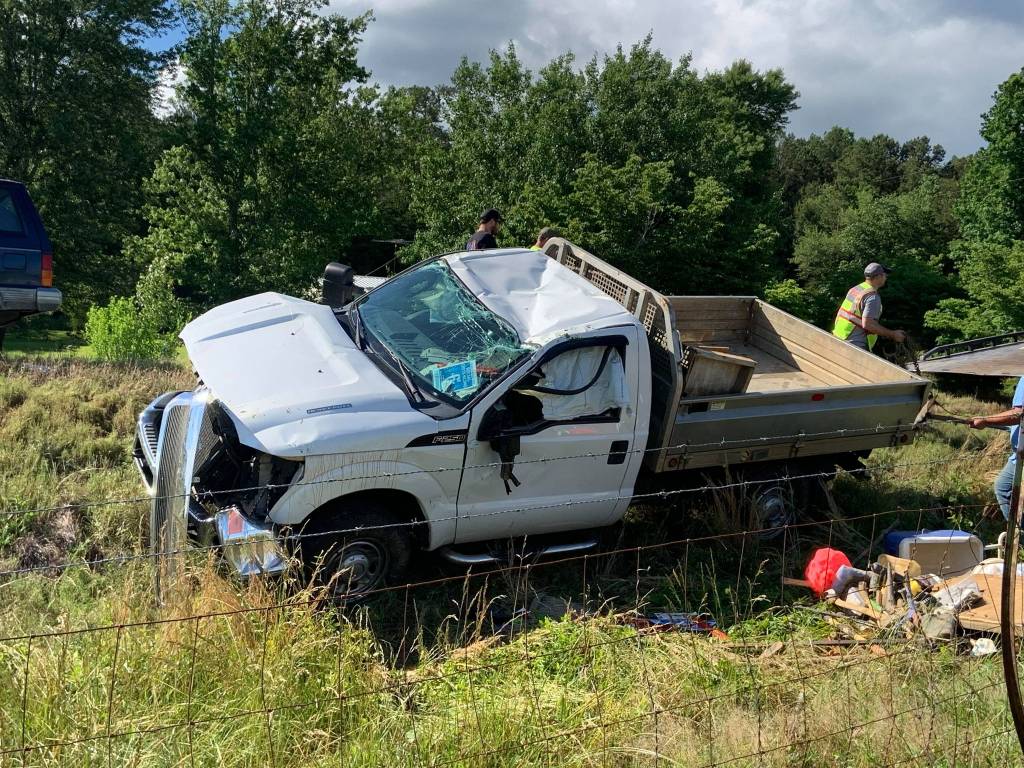 Due to the holiday weekend the accident report was not available at time of publication, but Former Georgia State Patrol Scott Thompson was headed back from Alabama and witnessed the accident. Here is his account:
"My son and I were headed back from Alabama, there is a long straightaway as you approach the crash scene coming north, of course beyond the crash scene was a slow, sweeping curve.
I could see the tractor up ahead of us, what happened that I witnessed, the white truck as it came around the curve and recognized there was slow-moving traffic up ahead, he goes ahead and changes into the left lane to go around that slow moving traffic. As he does that Lane was beginning to make his turn onto that other property there. The guy swerved, but he still clipped the tractor and when he did that the tractor began to turn violently.
I was looking for a body to be on the roadway that had been slung off."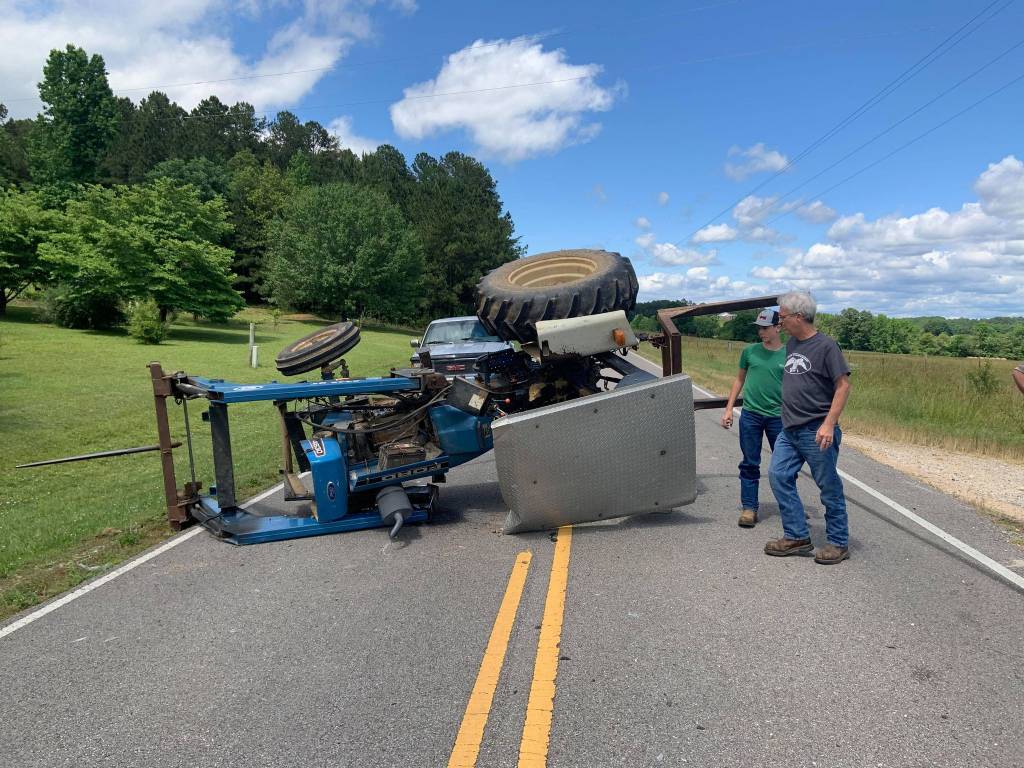 Thompson checked on Lane and the driver of the truck. He said Lane was miraculously fine, and the driver of the truck was cussing, and looking for his phone because he needed to call his boss.
"It could have been a catastrophic crash, I'm glad the outcome was the way it was." Thompson said.
"There's no telling how many times when I was working patrol that I was called out to patrol Jamestown Road because of speeders," Thompson said.
Speed on Jamestown Road
As I talked with the family in the field, cars and trucks zoomed by, definitely faster than the posted speed limit. Jamestown Road is also known as the Lake Weiss expressway, where drivers like to best their record times to the lake destination.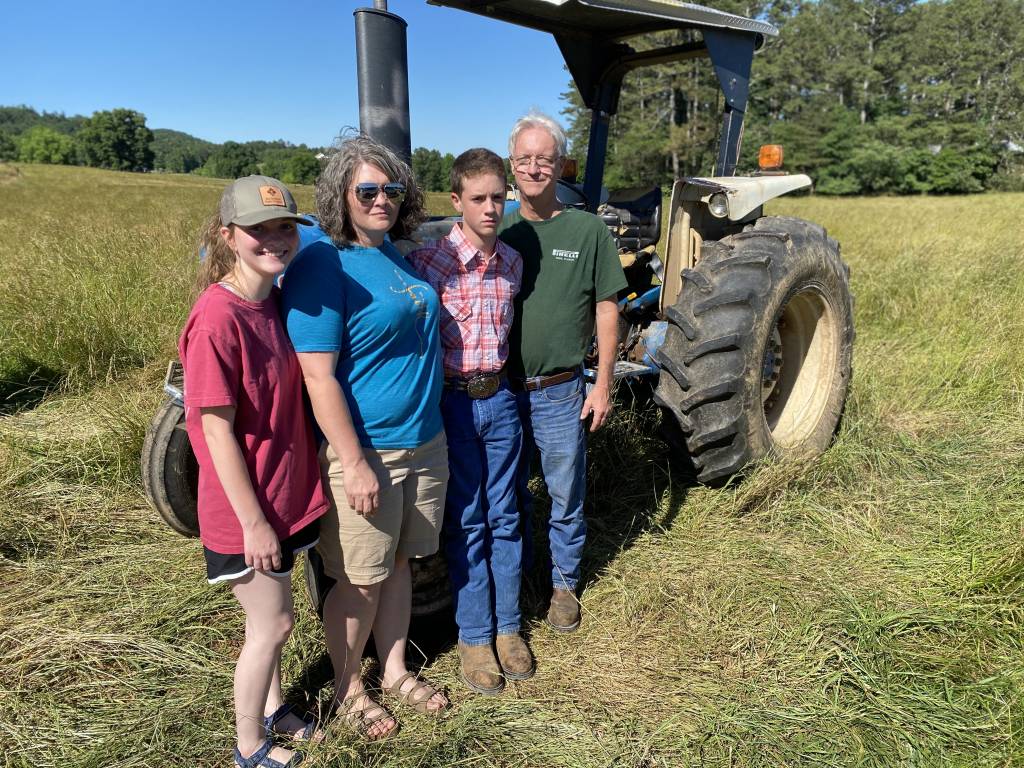 Lane, an upcoming high school freshman, says he plans to use the accident as a platform to educate drivers about tractor safety.  He wants everyone to:
Slow down
Respect farm equipment on the road
and to be cautious because farm equipment can turn at anytime
"Because it could be a lot worse than what happened to me."
Like most all farm kids, Lane has been driving a tractor since he was physically able to, around the age of nine.
Lane's Mom, Chasity posted on social media about the accident and the post has been shared over 900 times. People from all over the country have contacted her sharing their tractor vs. vehicle stories, many with devastating outcomes–but all share a common theme, the accident would have been avoidable, and their loved one would still be here, if the automobile driver would have been more alert, patient, aware, caring, respectful, or intelligent.