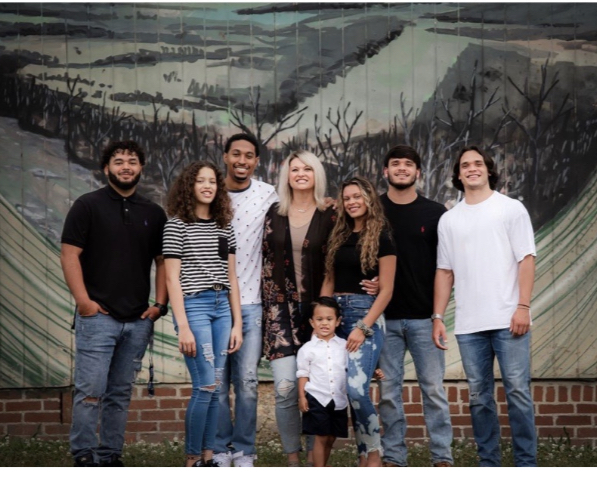 My name is Tiffany Lawrence. I am a life long native of Chattooga County, I currently own and operate a small business of 6 years along side of my husband Tommy"Bird" Lawrence.
I have six children, four of whom have successfully graduated from Chattooga High School, one who is currently in middle school and one who will begin kindergarten for the 2022-2023 school year.
I have always been very passionate about family. Through the years, I have learned the importance of family and how influential the community is, what a major impact it has on shaping our young people, and most imperatively the role community plays in the family unit.
Community has made such a strong imprint on my children, as well as myself.
Whether from recreation staff, coaches, people working within the local food industries, teachers, church community, custodians, or just the ones who simply showed up to support them at their school events,
This is a big part of what Chattooga County has been for my family, A strong encouragement on my decision for running for Chattooga County School Board is a saying my pastor often says; "When you think there could be improvement in an area and you are praying about the situation, then you should be willing to be a part of the solution.,"
If I am elected by the people to serve the families of Chattooga County, it is my heart to do exactly that, SERVE.
Without a prejudice or bias opinion, I want to truly LISTEN (not just HEAR) so then I  can be a voice for the people, I believe we all play a part and are a piece of this wonderful community no matter how different our backgrounds may be.
I am excited to be moving forward in unity with a community that I hold very dear to my heart.
A community that has helped mold and shape my children. I look forward to the opportunity to SERVE you.
---
Tiffany will be running for the Trion district