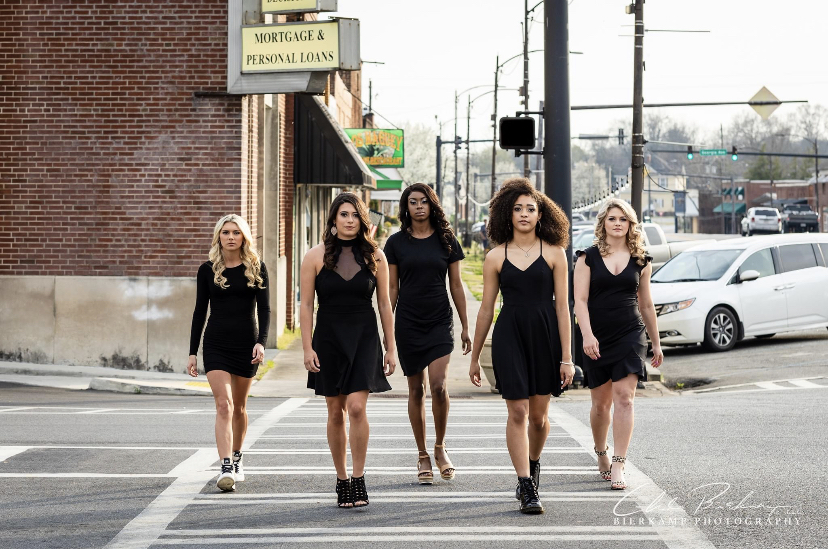 Summerville's Downtown Runway Show is now accepting model applications. Visit the Downtown Runway Show Facebook Event page for more information on how to apply!
Models are required to raise a minimum of $200 by Friday, April 22nd, to be in the show. All proceeds will benefit the Diane Marie Jones Memorial Scholarship Fund, a 501c3 nonprofit organization established in 2021 in honor of Diane Marie Jones. The young lady that raises the most money will be awarded a mini photo session with local professional photographer, Chad Bierkamp, and will have her hair and makeup styled by local professional makeup artist, Rachel Groce.
No modeling experience is required. Models will receive instruction during the week leading up to the event. On the day of the show, models will have their hair and makeup styled by Vigilante Cosmetics, an award-winning, luxury hair and makeup company founded by Chattooga County native Erica Broome Ages and her business partner, Corie Messer. Models will have the privilege of modeling stylish, self-selected outfits from Ga-Ga's boutique, formal gowns from Glitz and Glamour and an outfit of choice. Runway show sponsor, Parker Systems, will once again set up their outdoor stage and lighting giving models a true experience of a high-fashion runway event.
Models will receive pictures from the event courtesy of Chad Bierkamp.
More information on the scholarship organization:
The scholarship fund was established in January 2021 in honor of Diane Marie Jones. Diane grew up in Menlo and graduated from Chattooga High School. As a Registered Nurse, she worked in home health. Even during the pandemic, Diane went into homes to care for those that could not care for themselves. She contracted Covid and passed on to her heavenly home on January 1st, 2021. The organization created in her honor is committed to awarding scholarships to those seeking careers in the medical field. Last year, the organization awarded five $1,000 scholarships all to Chattooga County high school seniors.
It is the mission of the Downtown Runway Show's Team to build self-confidence in a non-competitive way and empower young ladies to make a difference in their communities.