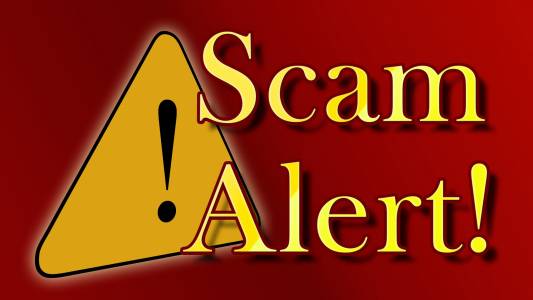 The Summerville Police Department became aware of at least one instance where the official phone number of the Police Department has been "spoofed" by a scammer.

According to the FCC telephone number spoofing is when "a caller deliberately falsifies the information transmitted to your caller ID display to disguise their identity. Scammers often use neighbor spoofing so it appears that an incoming call is coming from a local number, or spoof a number from a company or a government agency that you may already know and trust. If you answer, they use scam scripts to try to steal your money or  valuable personal information, which can be used in fraudulent activity."
The attempted scam that the Summerville Police Department was notified of involved two different individuals with foreign accents who called the victim from two different numbers. One of these number was displayed as (706) 859-0912 on the victim's caller ID. This is the main number of the Summerville Police Department. These scammers claimed to be conducting a federal investigation into a rental car full of drugs found in Texas that was purportedly rented in the victim's name. During this particular call the scammer attempted to obtain the victims birthdate and social security number. Other variations of this scam have involved the scammers convincing the victims that in order to avoid jail that they must purchase pre-paid gift cards and give the scammers the numbers of the card.
One common element of these scams is that the scammers provide what they claim are badge numbers, case numbers, and supposed names of law enforcement officers in an attempt to sound official and legitimate. Law enforcement officers will not contact you by telephone regarding serious cases and demand personal information such as birthdates or social security numbers, nor will they solicit any type of payment over the phone for fines. Crimes such as the ones that these scammers claim to be investigating, such as drug trafficking, cannot be handled by merely paying a fine.
If you receive a phone call from someone claiming to be a law enforcement officer which seems suspicious, you can attempt to verify their identity prior to discussing any matter with them. You can verify their identity by asking them if you can immediately call them back. You should then call the legitimate number of the agency they supposedly represent. This legitimate number should be obtained or researched by you and NOT the number the suspicious caller provides to you. Using a phone book, directory assistance, or a known website of the agency should provide you with the legitimate telephone number for the agency in question. A legitimate law enforcement officer should have no problem with you verifying their identity in this manner to avoid scammers.