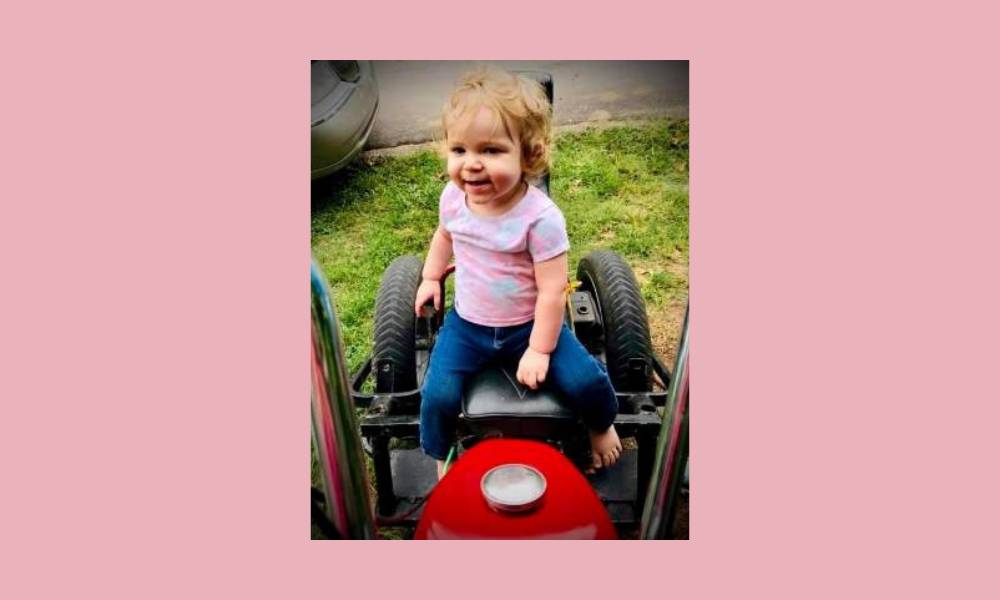 Services have been set for the child who died in an accident on Friday in Summerville.

Little Miss Mariah Journey Womack-Laney, daughter of Wade Laney and Trinity Womack of Summerville, Ga., passed away Friday, October 16, 2020.
Mariah was born April 23, 2019, in Rome, GA.
In addition to her parents, Mariah is survived by her sister, Madison Laney; grandparents, Wanda Greene, Chris Greene, Mary Carter, and Shane Womack; great-grandparents, Arline Womack and Hazel McWhorter; great-great-grandmother, Louise Crowder; uncle, Coty Williamson; aunt, Megan Robbins; great-aunt, Michelle Bentley; aunt, Chelsey Womack.
Graveside services to celebrate the life of Mariah will be held at 1:00 P.M. Thursday, October 22, 2020, at West Hill Cemetery with Rev. Kevin J. Norton officiating.  Pallbearers will be Wade Laney, Coty Williamson, Chris Greene and Shane Womack.
Visitation will be private.
The Womack-Laney family along with the staff of Mason Funeral Home remind anyone in attendance to keep in mind the current guidelines and restrictions set forth by the CDC as it pertains to social gatherings including social distancing, gathering limits, and face masks.
A 19-month-old toddler has been struck and killed by a car along Highway 27 in Summerville, according to Georgia State Patrol. The child has been identified as Mariah Womack of Summerville.
From Georgia State Patrol: On 10/16/20 at approximately 8:13 p.m., the Chattooga County 911 Center reported a pedestrian being struck by a vehicle in the 10000 block of Highway 27, in the city limits of Summerville, in front of Advance Auto Parts.
TFC Justin Howerton of Post 38 Rome responded to the incident.  Upon arrival TFC Howerton was advised a 19-month-old female had been struck by a vehicle traveling south on Highway 27. The child was transported to Floyd Medical Center in Rome. The child was pronounced deceased on arrival at Floyd Medical Center.  The Troop A Specialized Collision Reconstruction Team responded to the scene to assist with the investigation. The evidence at the scene indicated the child was attempting to cross Highway 27 after getting out of a residence located across the street from the Advance Auto Parts  The child was struck in the inside southbound travel lane of Highway 27 as indicated by roadway evidence. The driver of the vehicle that struck the child was a 30 year old female from Rome, Georgia.
The Georgia State Patrol SCRT and the Summerville Police Department are investigating how the child got out of the residence and entered the roadway and that information is still unknown.