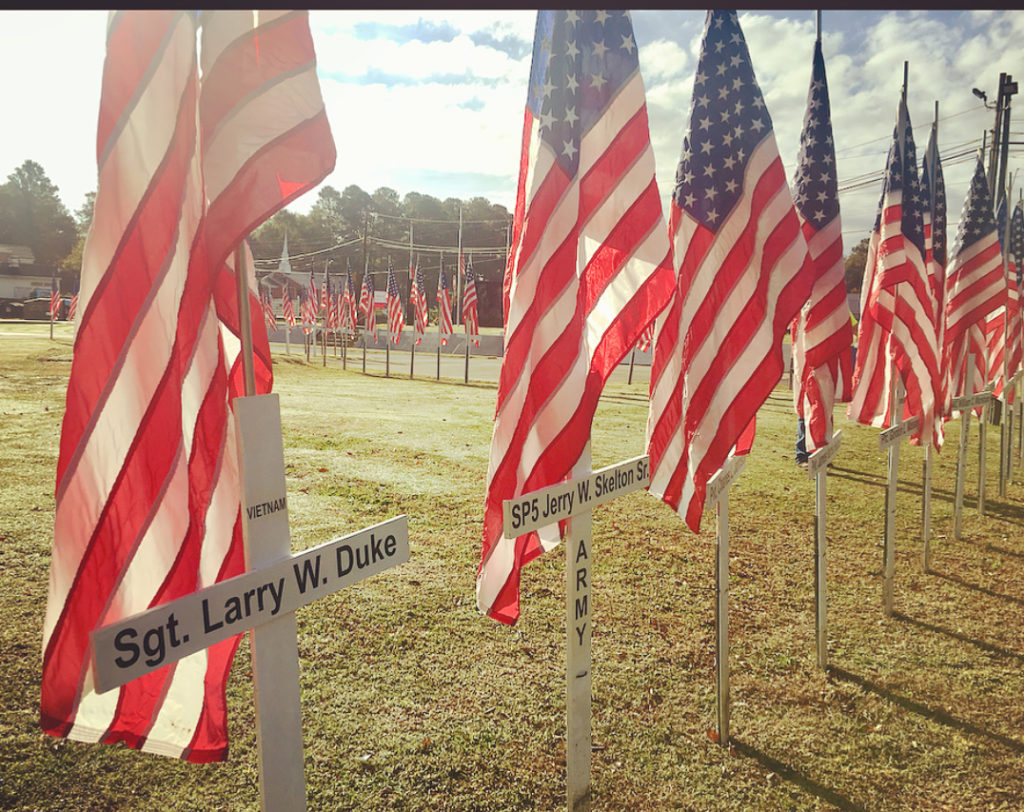 Chattooga County has many veterans who served, and many who gave their lives for their country in times of war. The City of Summerville has found a way to honor those veterans by installing Military Appreciation Crosses for living, active, retired, honorably discharged, deceased, and killed in action military personnel. The crosses will be on display at Dowdy Park for Veterans Day.  Veterans Day will be observed Monday, November 12.

According to Summerville City Councilman Joe Money there are over 100 crosses at Dowdy Park. The crosses were placed at the park by City of Summerville employees. The crosses were made in David Roger's construction class at Chattooga High School. Bryant & Sons donated the paint, JP Smith donated the lumber and Woodmen of the World donated the flags for the project. "It is a great way to honor our veterans for their service and sacrifice and it is a great way for communities to display their pride and gratitude and honor their veterans," commented City Councilman Joe Money.
Chattooga High School's Construction classroom is one of only five in Georgia equipped with a state of the art CNC Router. The CNC computer-driven router at Chattooga has all the latest technology available.