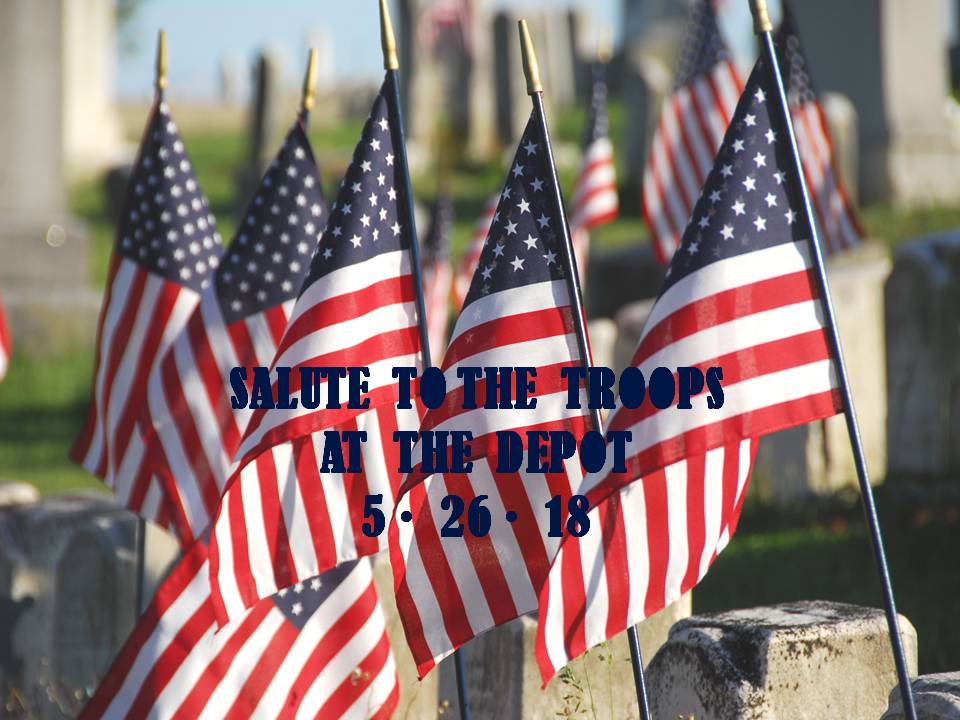 Summerville Main Street has planned a 'salute' to Summerville's living and deceased Veterans with an exhibit of "Hometown Heros" inside the Historic Summerville Depot. The Salute to to the Troops will be Saturday, May 26 at 10 a.m. – 3 p.m. The exhibit will feature Veterans who have a cross and flag displayed in Dowdy Park for the Memorial Day Week. Photos, bios, and memorabilia will be on display for public viewing. An arrival of the Tennesee Valley Railroad Museum Passenger Train is scheduled for around 1:00 p.m. followed by a working of the Summerville Turntable.


City of Summerville Flag & Cross project will Debut in Dowdy Park the week before Memorial Day.
Flags & Crosses can be purchased at City Hall for $25.00.
Food and craft vendors will be on site. Admission is free.