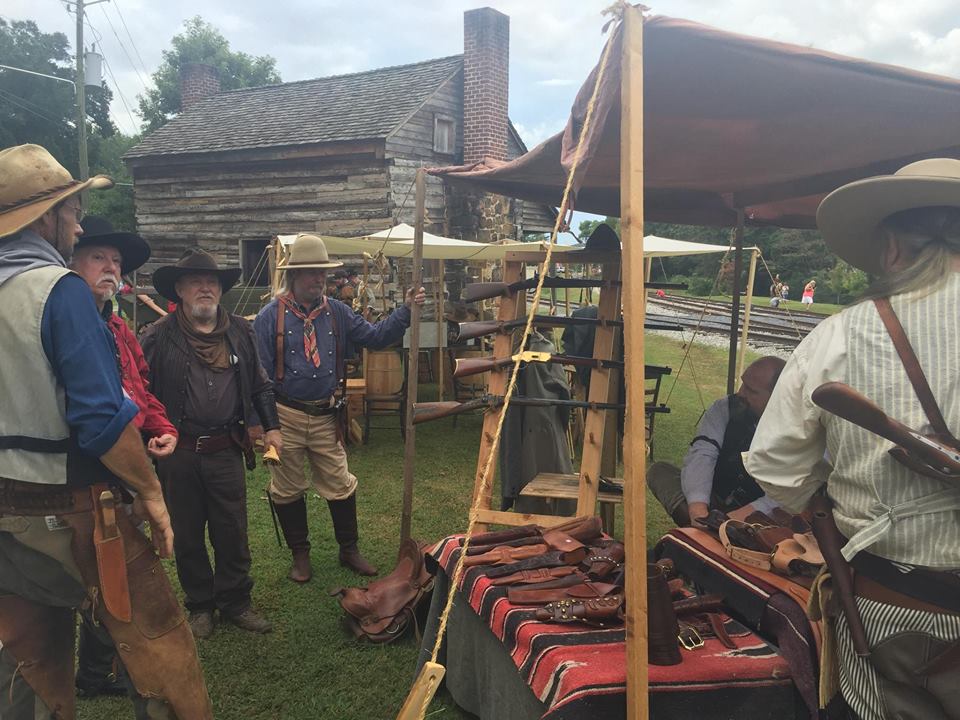 Families will want to wrangle up the children and mosey on over to the Summerville Depot, located at 119 East Washington Street, for the Cowboy/Western Heritage Festival. Scheduled for Saturday, August 17, this family day of western activities is sure to be a hit for all ages. A celebration of western traditions and the cowboy lifestyle will be the theme throughout the day. This year's festival will feature an "End of the Tracks"  old-west tent saloon along with a vintage Western firearms display, including buffalo guns, and a progression of Colt revolvers from 1836 to 1873, as well as a jail wagon and vendors with period clothing and accouterments for sale.  Western artisans and vendors, demonstrations, displays of buggies, wagons, cowboy church clowns, mock old west skits, cowboy music, the arrival of the Tennessee Valley Railroad Museum Passenger Train, and a cowboy parade are sure-fire crowd pleasers at this free event.
Cowboy and yodeling musician Catherine Thompson will be a headlining performer for the event, performing a melody of cowboy and western song selections. Local musician, Cutter Gattis accompanied by friends will also be performing country and western music. For the Wild West fans, old timey cowboy reenactments are scheduled hourly, with plenty of photo opportunities.
Train fans will enjoy the arrival of the Tennessee Valley Railroad Museum Passenger Trail and witnessing the working of the Summerville Turntable, as it turns the majestic antique steam engine. The train arrival time is expected to be around 1:00 p.m.
The rolling U.S. Marshall Jail Wagon should be a photo spot favorite. Festival goers will have the chance for photos in the jail wagon, or to have a friend on sight "arrested and jailed". Children will have the opportunity to enjoy mini train rides, inflatables, face painting, Comedy relief, and horseback rides for kids and adults will be provided by the Lafayette Cowboy Church Clowns beginning at 11:00 a.m.
Summerville's hometown hero and Professional Bull Rider, Sean Willingham will also make a special appearance signing autographs 1:00 – 2:30 p.m. Food and western crafts will not be short at this event. Numerous cowboy favorites such as pintos and cornbread, kraut and wieners, and cobbler will be available at Grumpy's Grub Chuck Wagon. Additional festival foods such as Bar-b-Que, Mexican Street Corn, roasted corn, fresh lemonade, gourmet popcorn, ices, funnel cakes, corndogs, giant fried donuts, pastries and more will also be available on site for purchase.
A variety of western, Native American, and general crafters will also be on site for shopping. Kathy Berry will be demonstrating chair seat weaving inside of the Summerville Depot Freight Room throughout the day.
Event parking is suggested in downtown Summerville and a golf cart shuttle will be running throughout the festival providing free public shuttles. For more information on this event contact visit www.summervillega.org or Summerville Main Street at (762) 329-9876.