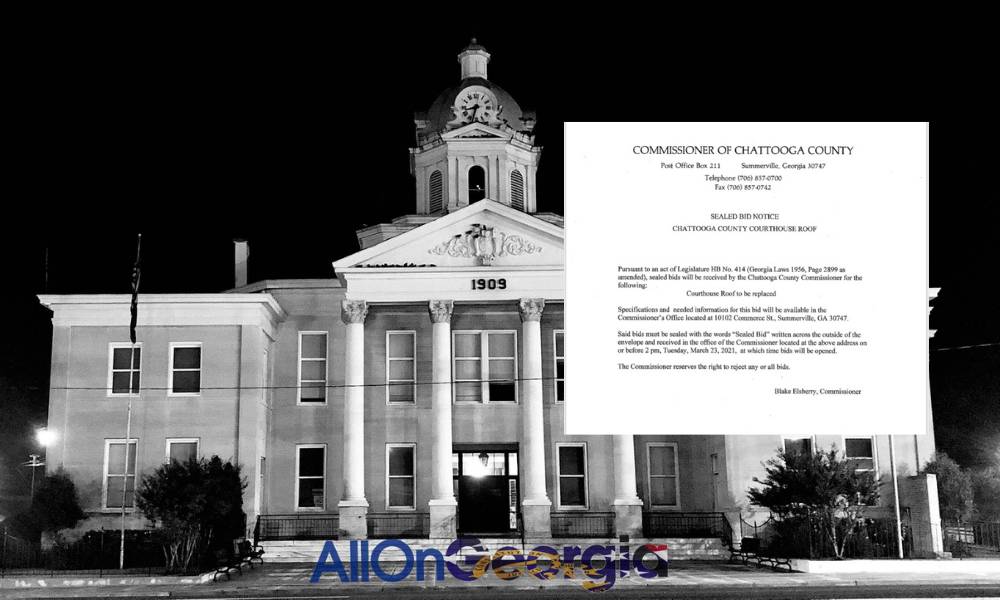 Pursuant to an act of Legislature HB No. 414 (Georgia Laws 1956, Page 2899 as amended), Chattooga County Sole Commissioner, Blake Elsberry, is accepting sealed bids for replacing the Chattooga County Courthouse roof.
Commissioner Elsberry said at a press meeting Tuesday, he plans for the roof work to take place the last two weeks of April. He said a new roof will halt the interior moisture problem. After the new roof he plans to have the exterior of the building pressure washed and will have the dome repainted. He is also looking into various pigeon repellants.
Specifications and needed information for this bid will be available in the Commissioner's Office located at 10102 Commerce St., Summerville, GA 30747.
Said bids must be sealed with the words "Sealed Bid" written across the outside of the envelope and received in the office of the Commissioner located at the above address on or before 2 pm, Tuesday, March 23, 2021, at which time bids will be opened.
The Commissioner reserves the right to reject any or all bids.