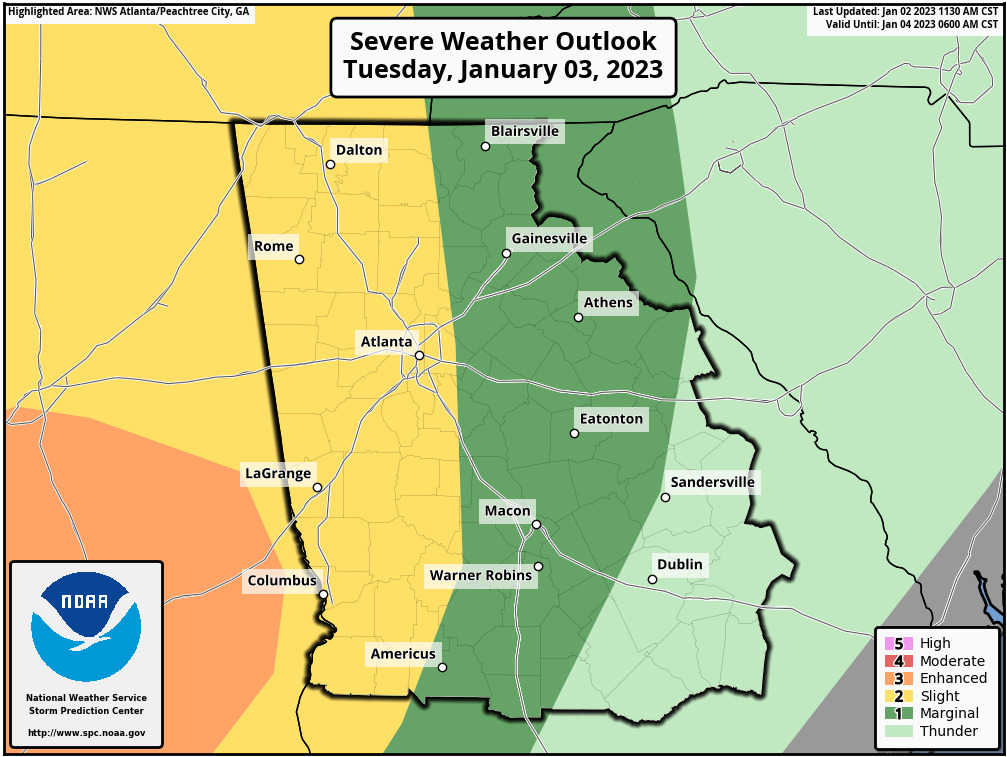 Several waves of showers and thunderstorms will impact north and central Georgia early Tuesday afternoon through Wednesday evening.
Tuesday: There is potential for strong to severe storms with damaging winds and brief tornadoes beginning early afternoon and progressing eastward through around midnight, especially across the western half of the forecast area (see the yellow-shaded area in the first graphic below).
Wednesday: While showers and storms will be ongoing early in the morning, our confidence in strong to severe storms with the aforementioned threats is lower, as storm coverage and storm intensity will depend greatly on the condition of the atmosphere after the active weather on Tuesday.
Widespread rainfall of 1.5 to 2.5 inches is expected with this system, with up to 3 inches possible in the higher terrain of north-central and northeast Georgia. Periods of heavy rainfall could lead to localized flash flooding or river flooding, especially across north Georgia where the greater rainfall totals are expected (see the yellow-shaded area in the second graphic below).
Severe Weather Outlook – Tuesday 1/3
Excessive Rainfall Outlook – Tuesday 1/3