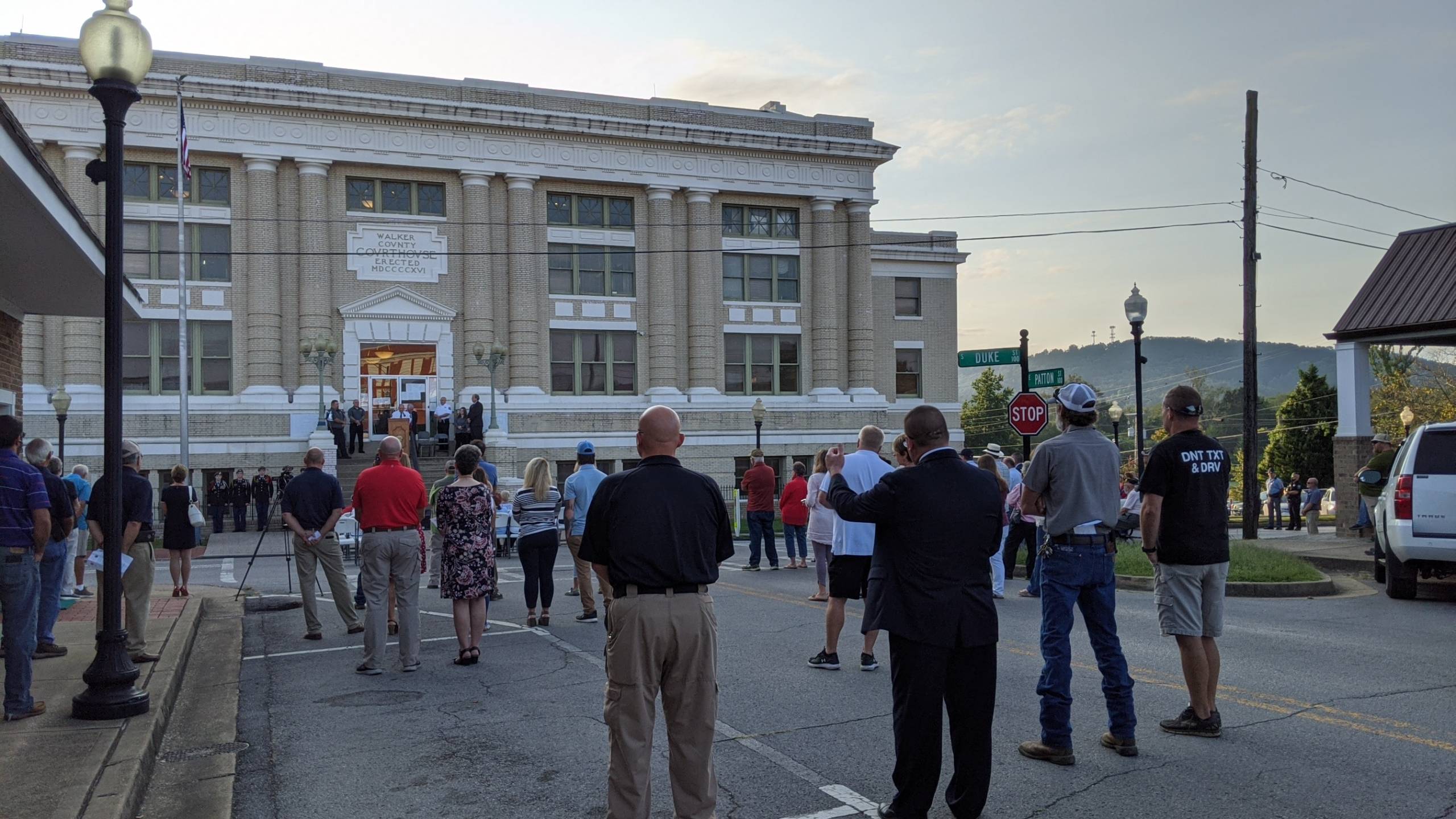 Walker County will hold a Patriot Day service to recognize and remember first responders in advance of the 20th anniversary of the 9/11 terrorist attack.

The public service, led by Walker County Fire Rescue, begins at 8:30 a.m. on Friday, September 10 in front of the Walker County Courthouse in LaFayette. 9/11 was the deadliest incident in U.S. history for firefighters, police and other first responders, resulting in nearly 400 deaths. Hundreds more have died of 9/11 related illnesses since that fateful day.
Students from LaFayette High School's JROTC and chorus programs will be participating in the program, along with Walker County Fire Chief Blake Hodge and other local first responders.
WHAT:           Patriot Day Service
WHEN:           Friday, September 10, 2021 at 8:30 a.m.
WHERE:         Walker County Courthouse steps
103 S Duke Street
LaFayette, GA
Socially distanced seating will be available, as well as plenty of space for those who choose to stand. A complimentary breakfast will be provided to first responders and others prior to the service, courtesy of volunteers with the Walker County GOP.