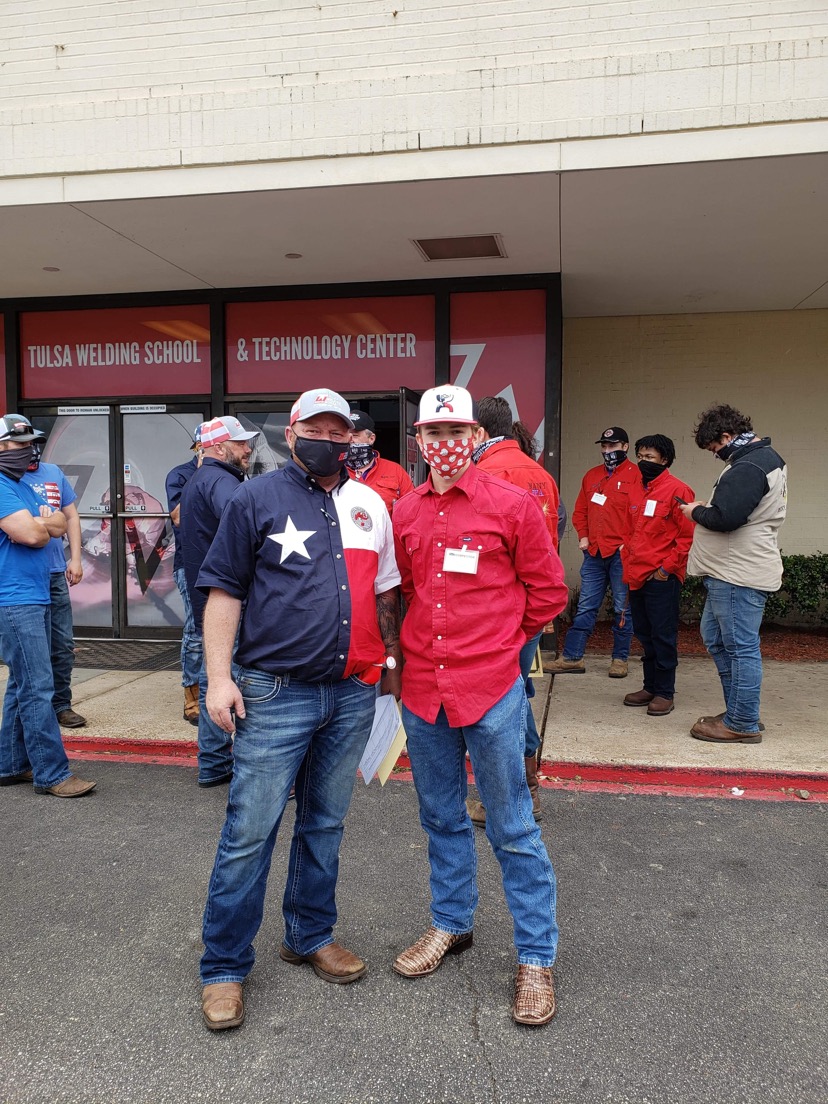 Tulsa Welding School holds an annual High School Senior Welding Competition, looking for the best high school senior welding students in the country. Chattooga High School's Sage Owings went out to Texas and claimed the top prize, a full scholarship to the welding school after high school graduation, an education valued at $20,000.
The National TWS Welding Competition was held on Saturday, April 17, 2021 at the Tulsa Welding School & Technology Center in Houston, TX.
In addition to the full scholarship, Owings won a Millermatic 141 MIG WELDING MACHINE, Miller welders bag, TIG brush, welding tool, and welding sleeves.
The competition was open to High School Seniors who have taken a welding class in high school or at a vocational technical institute. Over 200 welders attended the competition to showcase their welding skills.
Watch the award ceremony here https://fb.watch/4-PejIUTac/
About TWS: Over 60 Years of Excellence in Education
Tulsa Welding School was founded in 1949 by two welders who recognized a strong demand for skilled tradesman in their industry. Over 60 years later, TWS has evolved into the largest welding school in the nation, preparing students for various skilled trade careers with a multitude of specialties and applications.
Industry Experienced Educators
With over 1,000 years of combined industry experience, the faculty prepares students for career success. They bring their industry wisdom into the classroom with a combined focus on technical training and practical job site skills that will help graduates find a job.