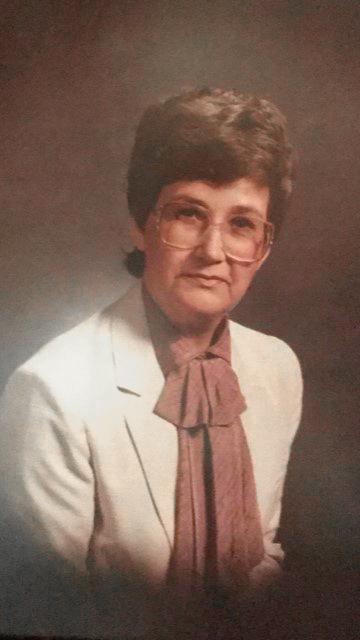 Sue Woods Hurley died peacefully at her home surrounded by family on Saturday, March 14, 2020. She was a prominent business woman as well as owner, chairperson and president of the only female-owned, national bank in Georgia and Florida, Southeast First National Bank.
Mrs. Hurley, her late husband and family ran a very successful grocery business for 44 years with stores in Summerville and Trion, Georgia as well as Fort Payne, Alabama. Mrs. Hurley purchased and took over the operation of First National Bank of Chattooga County, now Southeast First National Bank, in 1980 and quickly turned it into a profitable institution. In 2008, she purchased a Florida bank, merged it with Southeast First National Bank and moved it to Bay County, Florida. Regardless of the conditions of the economy, the institution under Mrs. Hurley's supervision has maintained 40 consecutive years of annual operating profits. Mrs. Hurley was born on May 10, 1938 in Lyerly, Georgia to William C. Woods and Leila Brady Woods. She attended Lyerly School and was a letterman on the Lyerly Lions basketball team with her sister, Toni Woods Tutton. She also attended Northeast Alabama Community College, Bank Administration Institute and Georgia Banking School of the Georgia Banker's Association in Athens, Georgia. She served as chairperson and CEO of the real estate development company Hurley's Foods, Inc. She served as chairperson of the board of the Southeast First National Bank and chairperson of the board of Summerville/Trion Bancshares, Inc. She also served as a member on the board of Bank of Adairsville and Adairsville Bancshares, Inc.
Mrs. Hurley was preceded in death by her husband of 61 years, Tollie Fay Hurley; brothers, William Harold Woods and Brady Mell Woods; and sisters, Massena Woods Johnson, Ann Woods Cornish and Toni Woods Tutton. Mrs. Hurley is survived by a son and daughter in law, Edward F. Hurley and Ginny Craven Hurley; a daughter and son in law, Suzanne Hurley Bowman and Timothy E. Bowman; a son and daughter in law, William B. Hurley and Jamie Keeling Hurley; twelve grandchildren, Alexandria Dawes Hurley, Katherine Cutler Hurley, Madeline Grace Hurley, William Evan Bowman, William Craven McGuire, Katherine Ellen McGuire, Haley Bowman Barbaro, Jennifer Bowman Rogers, Kelsey Bowman Wiggins, Jacob E Bowman, Kendall Keeling and Kaitlyn Keeling; nephews, Roman William Kent, Joseph William Cornish, James Michael Woods, Harold Lynn Woods, Charles Randall Tutton, William M. Tutton and Peter Woods Cornish; and a brother in law and wife, Benjamin Gene Hurley and Marceline Mobbs Hurley.
Graveside services will be held at 1 P.M. on Sunday, March 15 by Rainwater Funeral Home in Summerville, Georgia at the Summerville Cemetery with Reverend Ken Johnson and Reverend L.D. Ludy presiding. Pallbearers are Timothy E. Bowman, William E. Bowman, William M. Tutton, William Nickolas Tutton, P. Scott Ayers and William B. Hurley. The family is especially thankful for Mrs. Hurley's caregivers Rebecca Hill, Jessica Hill, Kathy Swafford and Debra Hefner.