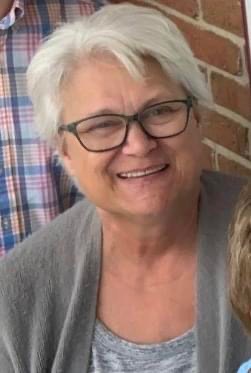 The family of Pamela Kennedy Hegwood is devastated to announce her passing after a brief illness.  She passed away peacefully on Tuesday, June 27, 2023, surrounded by her loved ones.  Wife, mother, grandmother, sister, and friend, Pam was loved by so many and will be missed by all who knew her.

The daughter of John Knox and Dorothy Weems Kennedy, she was born March 5, 1957, in Jacksonville, FL, and grew up in Bucks County, PA.  As a teenager, Pam moved to Chattooga County.  There she found love and built a life alongside her adoring husband, Tim.
Pam was an incredible cook and there are many who can attest to her specialties.  Her chicken and dressing was legendary and her bread pudding rivaled any other dessert known to man.  Ever.
She was a part of many lives through her work with the Menlo Housing Authority, Recreation Department, Farm Bureau, and being an active mother and grandmother in the Chattooga County and Trion Communities.
One of her proudest accomplishments was "The Field of Dreams," the Tillotson Sports Complex in Menlo.  Pam worked with the Menlo Recreation Department to obtain the property, funding, and design the fields and press box.  And, though Tim was the president of the Recreation Department, she was the one who made things happen.
She truly enjoyed her work supporting the community, but loved nothing more than spending time with family and loved ones – especially if that time involved the beach.  She was incredibly proud of her children:  Jonathan, Jacqueline, and Amanda, and will be missed by all who knew her.
Pam is preceded in death by her parents, John and Dorothy Kennedy.
She is survived by her loving husband of 44 years, Tim Hegwood; children, Jonathan (Jessica) Hegwood, Jacqueline Hegwood, Amanda Hegwood; siblings, James Kennedy, Tom Kennedy, and Elizabeth Lavell; grandchildren, Addison Anderson, Elizabeth Cook, Jack Hegwood, and Legend Smith; and several nieces, nephews, and special friends.
Funeral services for Pam will be held at 2:00 P.M. Friday, June 30, 2023, from the Mason Funeral Home Chapel.  Interment will follow in Alpine Cemetery.  Pallbearers will be Chris Logan, Dan Logan, Carter Logan, Harvey Fitzgerald, Daulton Hegwood, and Al Smith.
Family and friends are invited to pay their respects during the visitation from 12:00 Noon until 2:00 P.M. prior to the service on Friday.