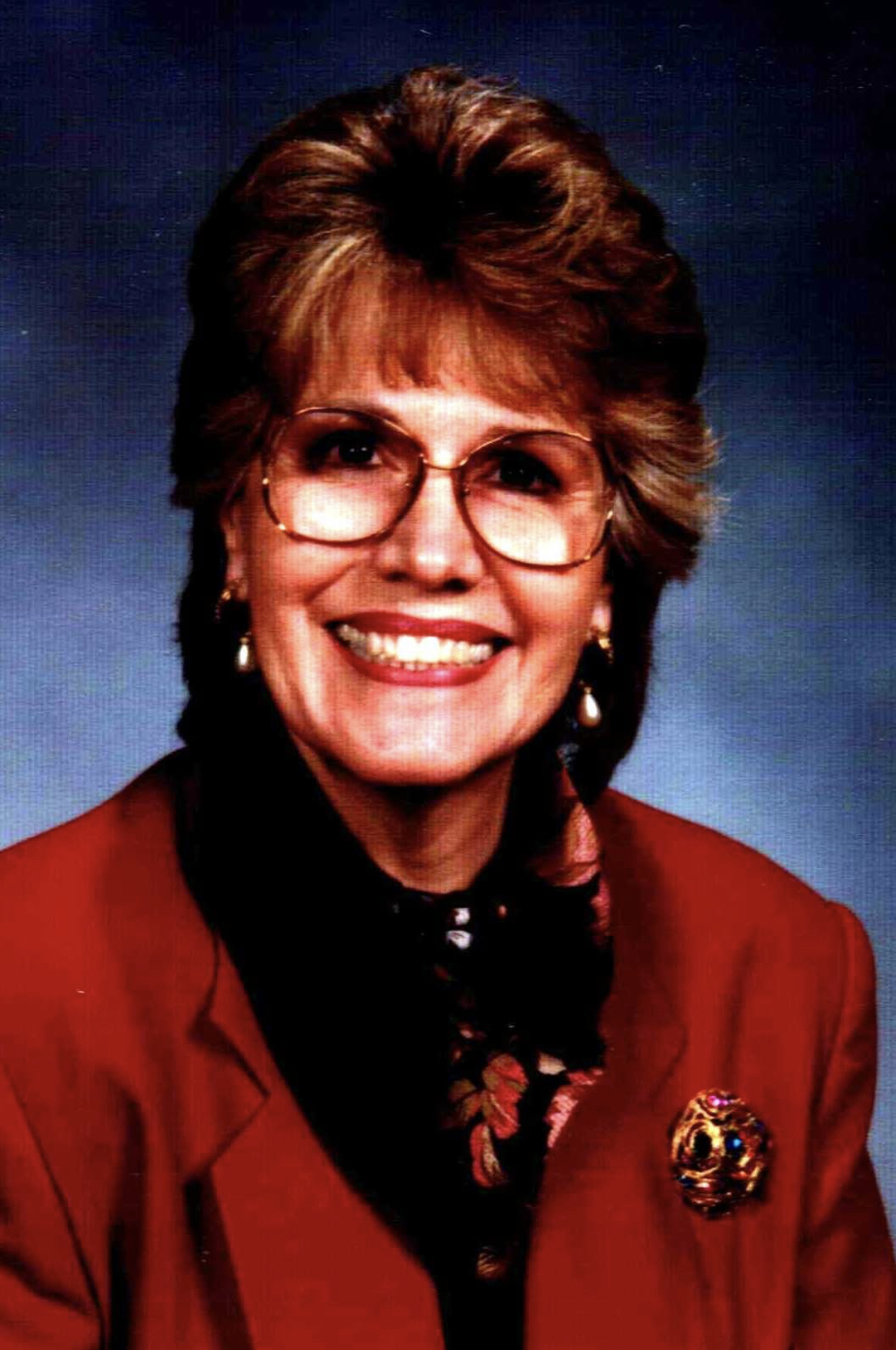 Mrs. Wylene Hegwood Selman, age 84, of Florence, AL (formerly of Summerville, GA), passed away Thursday, November 14, 2019.

She was born February 4, 1935, in LaFayette, GA, daughter of the late Horace and Ethel Williams Hegwood. She was a charter member of Horizon Baptist Fellowship where she taught Sunday School and loved to sing in the choir. She retired from the Chattooga County School System in 1997 after teaching for 37 years. She taught vocational business and served as the Vocational Office Training Coordinator. Her teaching influence and inspiration continued long after her retirement. She taught life lessons as well.
Mrs. Selman's passions were singing, chocolate, and pronouncing words correctly. She was the 1990 B & PW Woman of Achievement, and was awarded the Liberty Bell Award. She also served on the Sheriff's advisory board for education and the Literacy Council. She was also elected into the 1990 and 1991 Chattooga Education Association Teacher Hall of Fame and was the 1993 GBEA Teach of the Year for the Seventh Education District. Mrs. Selman loved her children and grandchildren and her witty, outgoing personality could light up a room.
In addition to her parents, Mrs. Selman was preceded in death by her husband, Stanley Selman; sister, Jimmye Lipscomb; brothers, Conn Hegwood and Gene Hegwood; son-in-law, Doug Austin; and a great-granddaughter, Grace Selman.
Mrs. Selman is survived by her children, Kathy S. Austin; Scott (Cindy) Selman; and Kristy S. Cohn; sisters, Sue Howell and Kathryn Pilgrim; grandchildren, Adam Austin, Katie Austin, Christopher Selman, Shelby Selman, and Jake Cohn; great-grandchildren, Eaden Austin, Prim Selman, and Foster Selman; and several nieces and nephews.
Funeral services for Mrs. Selman will be held at 1:30 P.M. Monday, November 18, 2019, at Horizon Baptist Fellowship with Rev. Jerry Rea and Rev. Tim Evans officiating. Interment will follow in Greenhills Memory Gardens. Pallbearers will be nephews.
Mrs. Selman will lie in state at Horizon Baptist Fellowship and the family will receive friends from 12:00 Noon until the hour of service on Monday.
In lieu of flowers the family respectfully requests memorial contributions be made to Horizon Baptist Fellowship- 1216 GA HWY 114 Summerville, GA 30747.