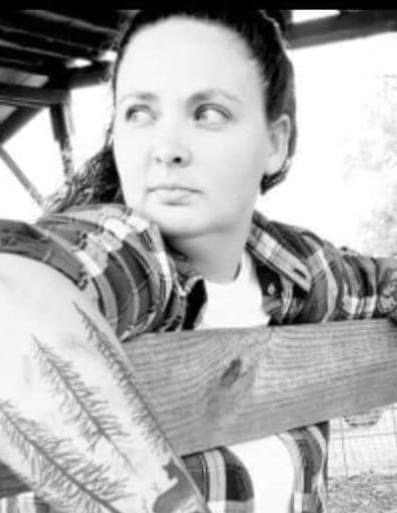 Mrs. Jade Alexandra Robinson, age 32, of Teloga, GA, passed away Monday, May 15, 2023, at Erlanger Medical Center.
Mrs. Robinson was born February 13, 1991, in Rome, GA, daughter of Philana Phillips Williams and Richard Robinson. She was employed with Roper Corporation. Mrs. Robinson loved hunting, fishing, and spending time outdoors. She especially loved her wife and children and was a natural caregiver.
She was preceded in death by her grandfather, Arlie Robinson; grandmother, Sarah Phillips; and a nephew, Jeremiah Robinson.
Survivors include her spouse, Madison Victoria Pickard Robinson; children, Lashauna Leek, Maggie Russell, Blake Russell; brothers, Brian Robinson, Cassey Robinson; a sister, Katharyn Leek; and special grandmother, Sarah Robinson.
Funeral services to celebrate the life of Mrs. Robinson will be held at 4:00 P.M. Saturday, May 20, 2023, from the Mason Funeral Home Chapel with Rev. Kane Phillips officiating.
Interment will follow in Robinson Cemetery. Pallbearers will be Cassey Robinson, Brian Robinson, Rylan Robinson, Nick England, Nathan Young, and Kelsy Young.
Mrs. Robinson will be in state at Mason Funeral Home and the family will receive friends from 2:00 P.M. until the hour of service on Saturday.