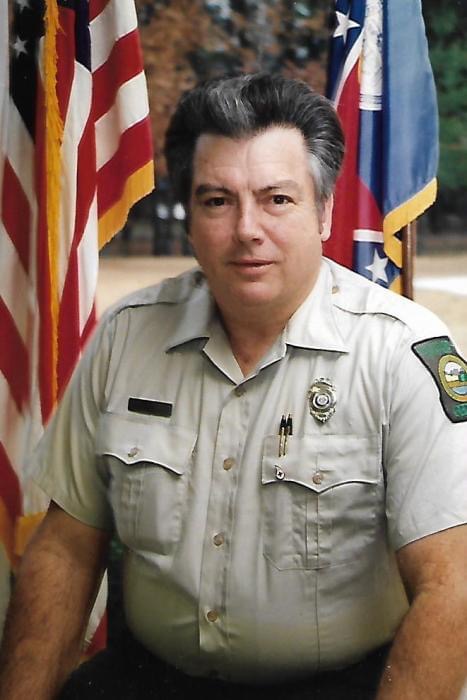 Mr. Derrell Devant Rush, age 81, of the Perennial Springs Community, passed away Monday, April 27, 2020, at his residence surrounded by his loving family.
Mr. Rush was born in Baxley, Georgia on November 17, 1938, the oldest son of the late Dewey Devant Rush and Una Mae Weathers Rush. He and his siblings worked hard to build a farm in the community called Tison, outside of Glennville, Georgia on State Road 178, the section of road named after his father, the Dewey D. Rush Highway. They grew watermelons, cantaloupes, and all sorts of vegetables which they sold at several roadside stands around the area. They operated a country store and fish camp, and sold firewood to earn a living.
Mr. Rush married the love of his life, Sandra Gail Leggett of Baxley, Georgia. They moved to Savannah, Georgia where he got a job at Union Camp, now International Paper. After 10 years, he moved back to Glennville and drove a Borden's Milk delivery truck until he found the ideal job. He was the superintendant of Gordonia Alatamaha State Park in Reidsville, Georgia for 9 years with the assistance of Eustace Whitaker and Willie Jones. In 1976, he was transferred to James H. "Sloppy" Floyd State Park just outside of the Northwest Georgia town of Summerville. With the assistance of Bob Chisolm and Tim Wilson, they built the park up to what you see now; adding a 25-site campground, a playground, 4 picnic shelters, and lots of trees. He won an award for the beautiful wildflower patch that was at the entrance to the park. His last big project was building a walking bridge all the way across the upper lake. He retired in 1997 after 30 years of service with the state. Floyd State Park is one of the most beautiful parks in the state. It will stand as his legacy.
Mr. Rush was also known as "Mr. Bluebird," building over 5000 bluebird boxes that were distributed at other parks all over the state. Several still remain in various areas around the county. This was something he really enjoyed.
Mr. Rush was involved in many organizations. He and his wife joined a group called Constructors for Christ where they went and spent a week helping build churches all over the eastern United States. They did this for 27 years. They were also involved in disaster relief. When Hurricane Katrina hit, they went to Mississippi for two weeks to help with the cleanup, and preparing meals for the citizens there. They were also involved with establishing the Hope Rebirth Homeless Shelter here in Summerville.
Mr. Rush was a 40 plus year member of Midway Baptist Church where he was the song leader for many years, and was ordained as a Deacon there as well. Mr. Rush loved to sing. He and Gail were with two gospel groups; The Christian Crusaders in south Georgia, and Mission Minded Quartet in north Georgia.
He loved to go cat-fishing with his longtime friend, Ernie Wofford, and enjoyed squirrel hunting. Mr. Rush also spent 10 years in the Army National Guard. In addition to his parents, he was preceded in death by his twin sisters, Bertha and Blanch; and a brother-in-law, L. J. Wilson.
Mr. Rush is survived by his wife of nearly 61 years, Sandra Gail Rush; daughter, Teri Rush (Roger Lewis); son, Randy (Teresa) Rush; brothers, Quinton (Yvonne) Rush, David (Jackie) rush; sisters, Dianne Wilson, Gail Rush; 3 grandchildren, Erin (Aaron) McKenzie, Dustin (Charolette) Rush; Emily (Tiffany) Brock-Floyd, 12 great-grandchildren; and several nieces and nephews.
Due to the current health concerns for our community, visitation and funeral services for Mr. Rush will be held privately for the immediate family only. Dr. Paul Mason will officiate. Interment will also be held privately at Lyerly Cemetery.
A memorial service to celebrate the life of Mr. Rush will be held at a later date.