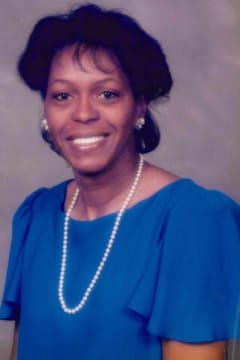 MS. JESSIE MAXINE MOSLEY WEST- Age 73- Of Summerville, Georgia passed away Wednesday, September 2, 2020 at her residence with her family members at her bedside. She was born on August 20, 1947 to the late Augustus L. Drew Mosley and Lena Mae Adams Mosley. One brother, preceded her Walter Lamar Mosley. She was a life member of Oak Hill Baptist Church and was a retired teacher of Chattooga County School System for thirty-five years.

Survivors are her two sons, Kenneth S. (Erin) West of Birmingham, Alabama and Brian L. West of Irvine, California; sisters, Dr. Patricia M. Harris of Savannah, Georgia, Yolanda Davis of Dallas, Georgia; Minister Melvin (Betty) Mosley of Summerville; nieces and nephews, Lequisha Harris, Keith Mosley, Eric (Maydia) Mosley, Jori (Marcus) McDaniel, Rashun (Antoinette) Harris, Bethany (Charles) Ware, Jaware Robbins; nine great nieces and nephews, Bobbie, Justice, LaShunna, Hailey Lena, Taylor, Brooke, Josiah, Ericson, and Honnah; one aunt, Louise Favors; one sister-in-law, Susie Parker; a host of cousins, other relatives, and friends.
Graveside Service and Interment for Jessie Maxine Mosley West will be on Sunday, September 6, 2020 at 12:00 noon at Oak Hill Cemetery, Summerville, Georgia with Pastor George Beavers officiating. Private service for the family members only due to the Covid – 19. Visitation will be on Saturday at Oak Hill Baptist Church, 265 Oak Hill Road, Summerville, GA 30747 from 4:30 – 6:00 P. M. Arrangements by Willis Funeral Home, Inc., Dalton, Georgia.