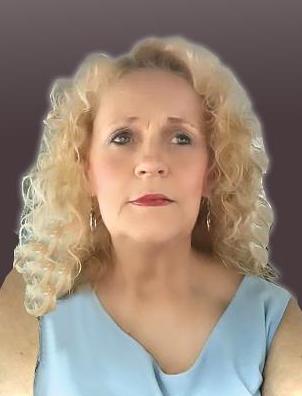 Diane Marie Jones, 57, passed away to her Heavenly home on January 1, 2021, in Tampa, Florida.

Diane was born August 9, 1963, in Milwaukee, Wisconsin to Ronald Larson and Bobbie Jean Hamilton. She was a Registered Nurse with AdventHealth and served in home health as a frontline hero during this pandemic. Diane has served as a Registered Nurse for 26 years. She attended The Walk Church and served as a mentor to young, struggling women with Sober Living America.
Diane grew up in Menlo and graduated from Chattooga High School. For many years, she cared for children at her residence. Later, she and her husband built Rainbow Kids Learning Center in Trion, now known as Academy for Little People. Diane was a devoted and loving mother. Her children meant everything to her. She coached recreational sports teams, cheered from the stands, volunteered at school events and always found a way to be helpful to others. Diane enjoyed spending time with her dog, ZoHe, going to the beach, singing and serving others. Diane loved her Lord and Savior, Jesus Christ. She recently shared on her Facebook page: "We love him, because he first loved us. 1 John 4:19" Through her words, and most importantly, her actions, Diane shined as a light for Jesus.
Surviving are her husband, Stanley Jones, children Rachel (Jared) Groce, Drew Jones, Levi Jones; sister Susie Weaver; and aunt, Betty Ann Allen.
A graveside service and interment will be held at 2:00 P.M. on Saturday, January 9, 2021, at AMI Cemetery with Dr. Paul Mason officiating. Both masks and social distancing are required at the graveside service.
A scholarship program is being created in Diane's honor and will be designed specifically for high school seniors of Chattooga County seeking careers in the nursing field. Donations to the scholarship program may be made in Diane's honor at https://www.paypal.com/donate?hosted_button_id=WJDYD7UTB4NQ8.
Flowers may be sent to Mason Funeral Home to be transported to the graveside service.