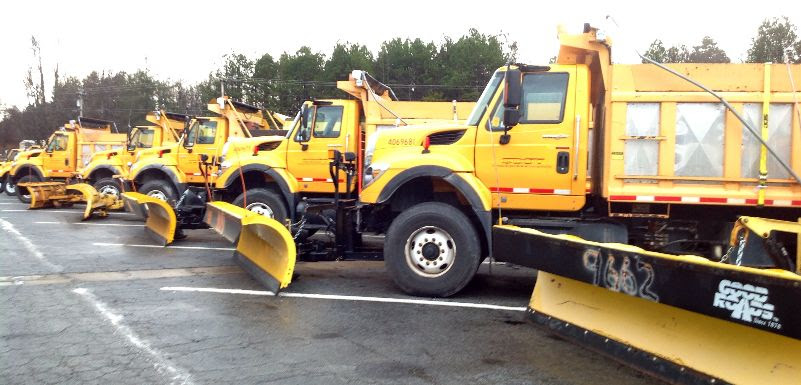 The Georgia Department of Transportation brine treated interstates, state routes, bridges and overpasses this morning in the northern parts of the state in preparation of the arrival of wintery precipitation. The National Weather Service has issued a Winter Weather Storm Warning from Wednesday through 7 pm Friday evening for Fannin, Gilmer, Union, Towns, Dawson, Lumpkin and White counties.
Crews in Northwest Georgia began brining efforts today in Gilmer, Murray, and Fannin counties and will monitor conditions and continue treatment overnight on bridges and roadways through the day Friday as needed.
Please be aware of the brine trucks in your areas given they must travel 40 mph to properly apply the treatment. Pay attention to Georgia DOT trucks spreading materials and stay back a safe distance.
Due to COVID-19, and in an effort to ensure proper social distancing and to protect our team members GDOT will not be providing inside access to any of our facilities to members of the media during this winter weather season. Media crews are welcome to get video or conduct standups outside GDOT facilities with guidance from GDOT spokeswoman Natalie Dale. For a list of facts and materials related to GDOT's winter weather preparedness including region specific fact sheets, photos and video, please visit http://www.dot.ga.gov/DS/Emergency/WinterWeather.