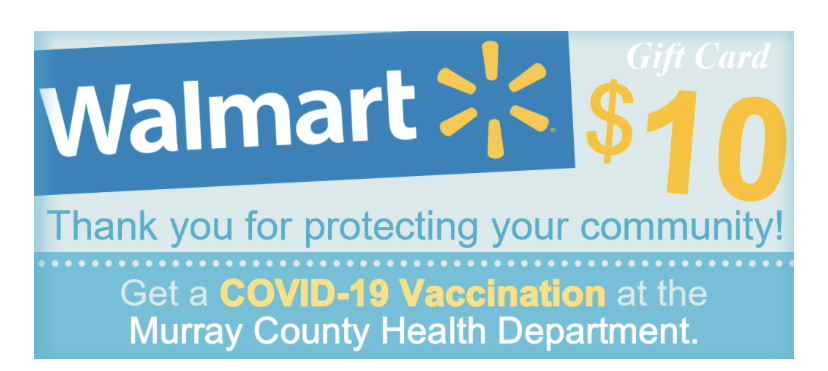 Murray County residents 18 and older who are still not protected with the COVID-19 vaccine now have an extra incentive to get vaccinated. Beginning today, non-vaccinated Murray County residents will be offered a Walmart $10 gift card for each dose of COVID-19 vaccine received at the Murray County Health Department. For the single dose J&J vaccine, two $10 gift cards will be given while supplies last.
The Murray County Health Department is at 709 Old Dalton-Ellijay Road in Chatsworth. No appointment is needed. Walk-ins are welcome. Eligible Murray County residents are urged to protect yourself, your loved ones and your community from COVID-19 and the rapidly spreading delta variant.
Log on to the North Georgia Health District website at www.nghd.org for more information about COVID-19 as well as health department hours and services.