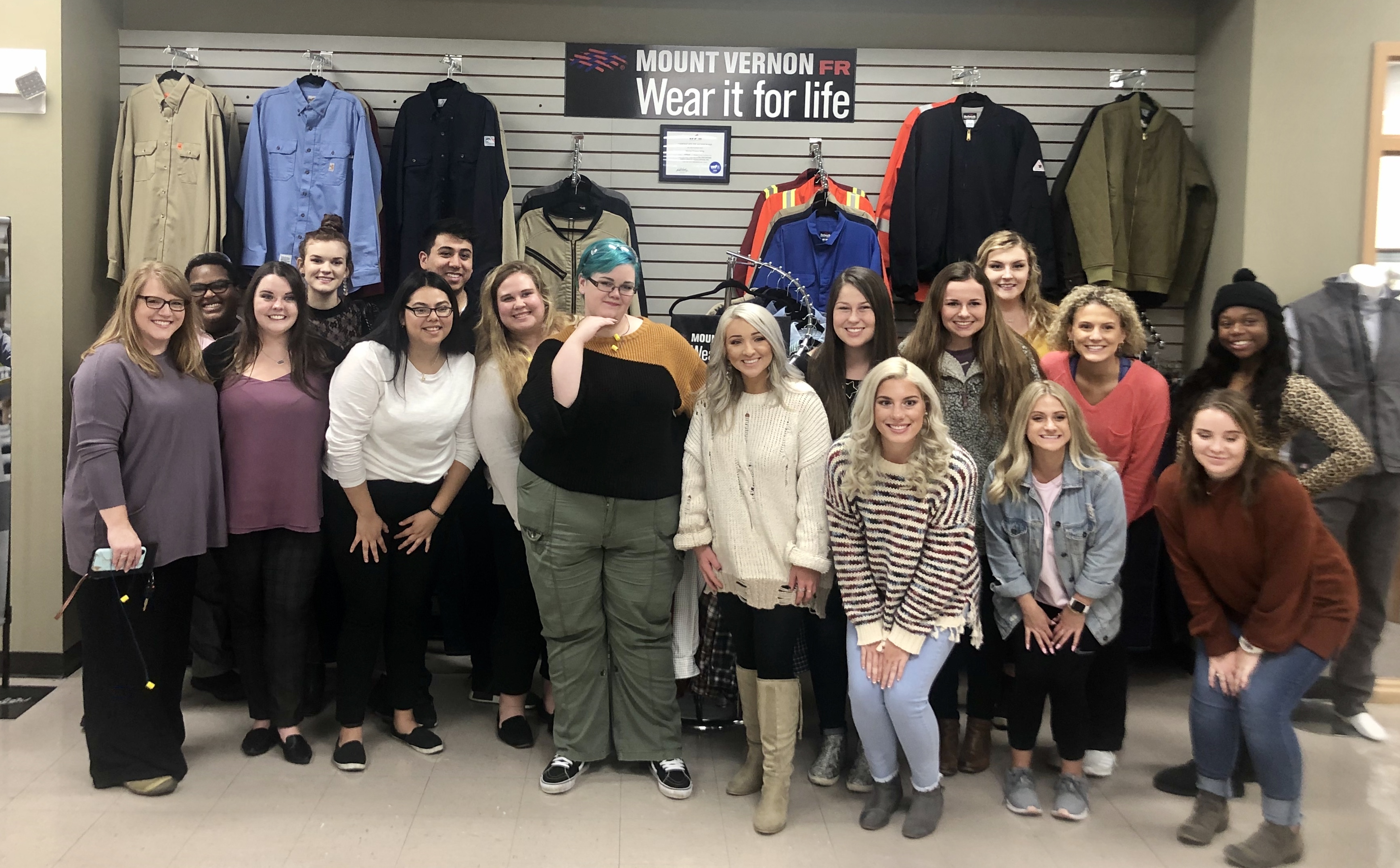 Recently a group of nearly two dozen college students toured Mount Vernon Mills in Trion, Georgia. The students were from Jacksonville State University and the University of Montevallo. MVM employee, Adam Hankins led the group on the tour.
The textiles students were accompanied by Family and Consumer Science professors, Robbie Boggs of JSU and Donna Bell of Montevallo.
"In the 17 years I have been teaching textiles at JSU, I have probably taken my students at least twelve times to Mount Vernon Mills," Professor Boggs said.
This marked Montevallo University's second visit to MVM, the two colleges collaborated before the  semester began so they could attend on the same day.
The students were able to see the operation of the largest denim manufacturing facility in the world while walking through Mount Vernon Mills. The mill produces a wide variety of denim including washed, over-dyed, stretch fabrics, and other products including twills, drills, duck, and plain weave fabrics. These are piece-dyed for career apparel, work clothing and sportswear — most of which is considered "bottom weight" for pants, slacks, and trousers. The mill is also an important supplier of flame resistant fabrics and military uniform fabrics.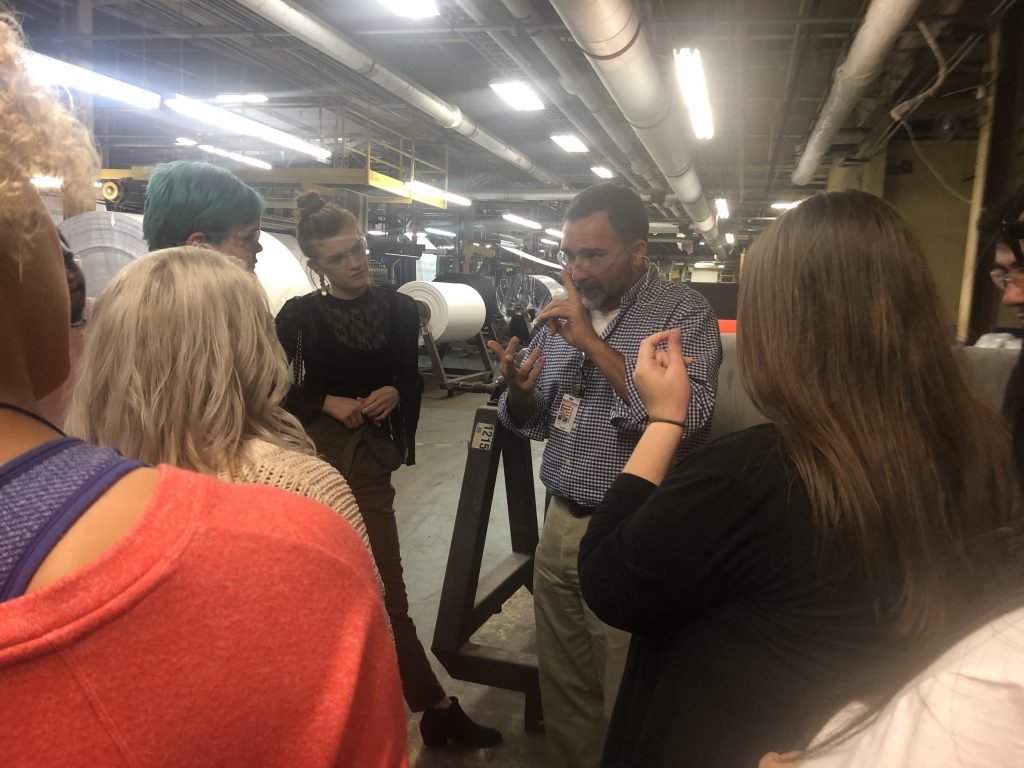 Textiles is a study of natural and man-made fibers, types of yarns, types of weaves, various routine and aesthetic finishes, dyeing and printing, and care of textiles by the consumer.
Mount Vernon Mills is a fully integrated denim mill, from cotton to denim, plus a piece dyeing and finishing plant.

The students saw cotton fibers processed into yarns and then to denim fabric.  "Since we also study finishes and dyeing, they get to see routine as well as aesthetic finishes applied.  It is hard to describe that in words and understand such concepts without seeing it in application. We talk about flame retardant finishes, but, I think this tour verifies their validity," Professor Boggs said.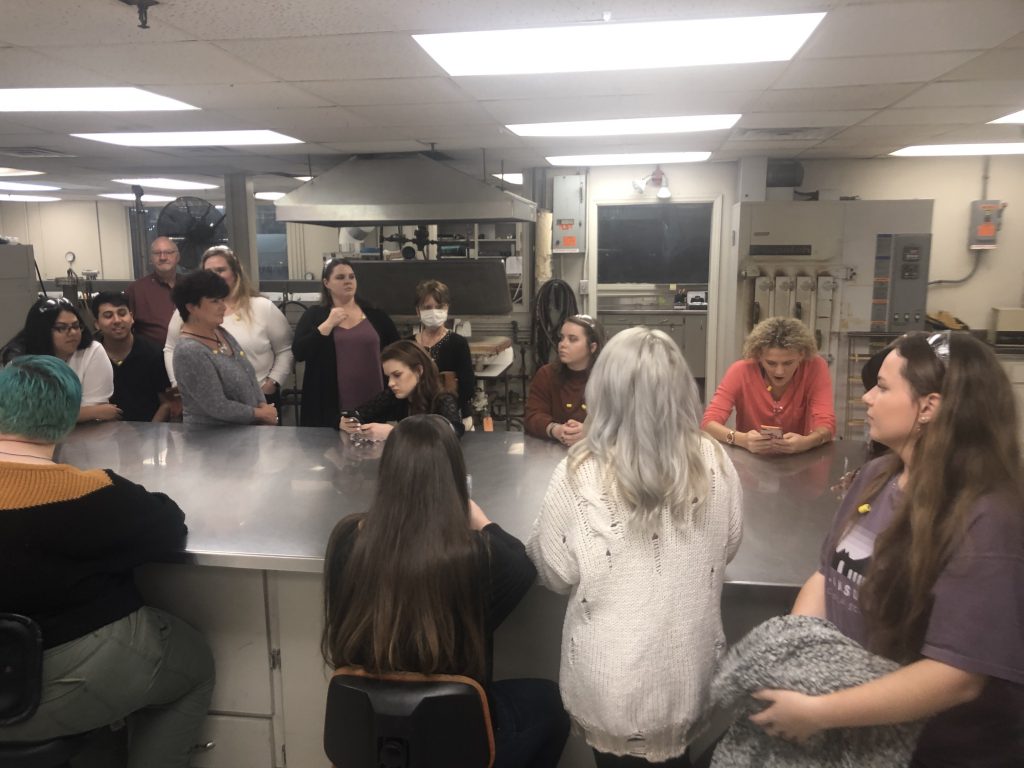 The tour through MVM brings the textbook to life according to Professor Boggs. "The tour really validates all I teach during the semester.  Students think it is "awesome" and have a better appreciation of what goes into making a fabric. I believe they have a better understanding of why things cost what they do.  It is so hard to discuss a loom and how it operates–they get to walk up on the loom and watch this process. It is pretty incredible and the speed of which fabric is woven is amazing! As the old saying goes, 'a picture is worth a thousand words'."
Since quality is very important to the "bottom line" profits, the students witnessed firsthand why and how the processes are checked throughout the manufacturing. They saw the importance of flame resistant finishes and the standards to ensure the safety of the consumer, such as washing and drying 100 times– the life of the garment.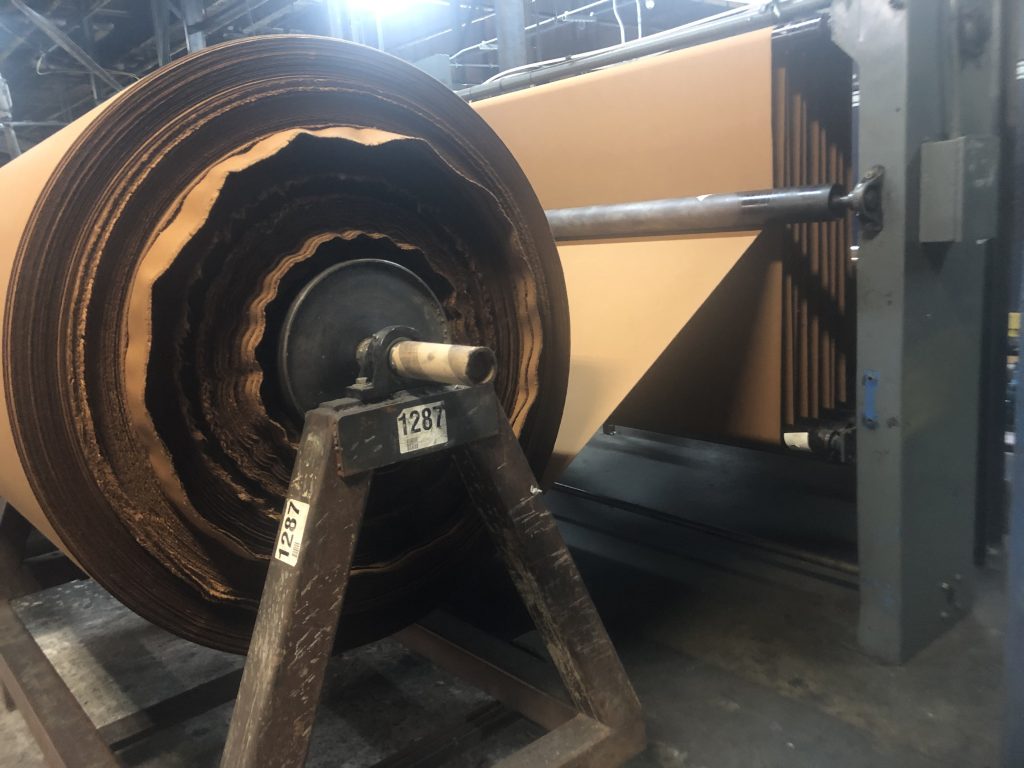 The students all seemed amazed with the distribution center as it uses the latest in technology to ensure a quick response for MVM's clients.
"Every time I visit MVM, I learn something new! They have to keep up and be efficient to be able to compete in this global economy. So many mills have closed in past years," said Professor Boggs.