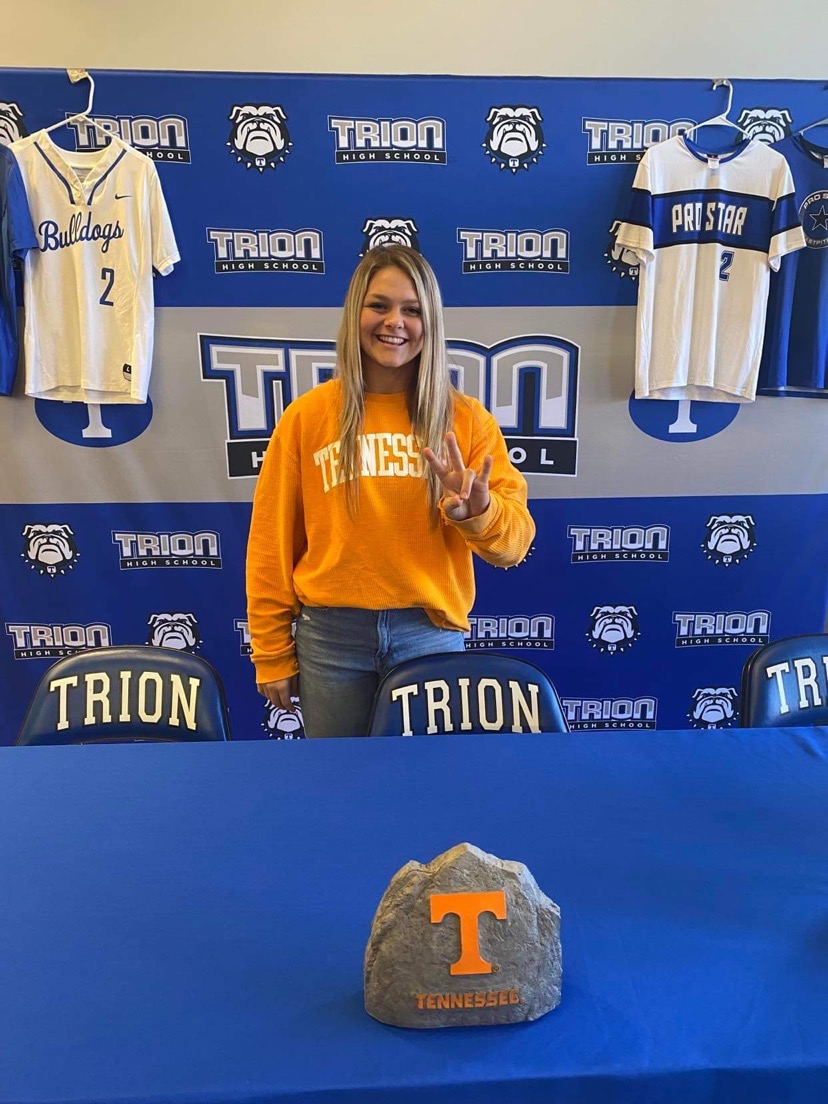 Jenna Mosley proved today when you put in the work anything is possible.
At a signing ceremony held at Trion High School surrounding by family and friends, Mosley inked with the University of Tennessee, signing her Letter of Intent.
She is the first softball player from Trion High School to play in the SEC.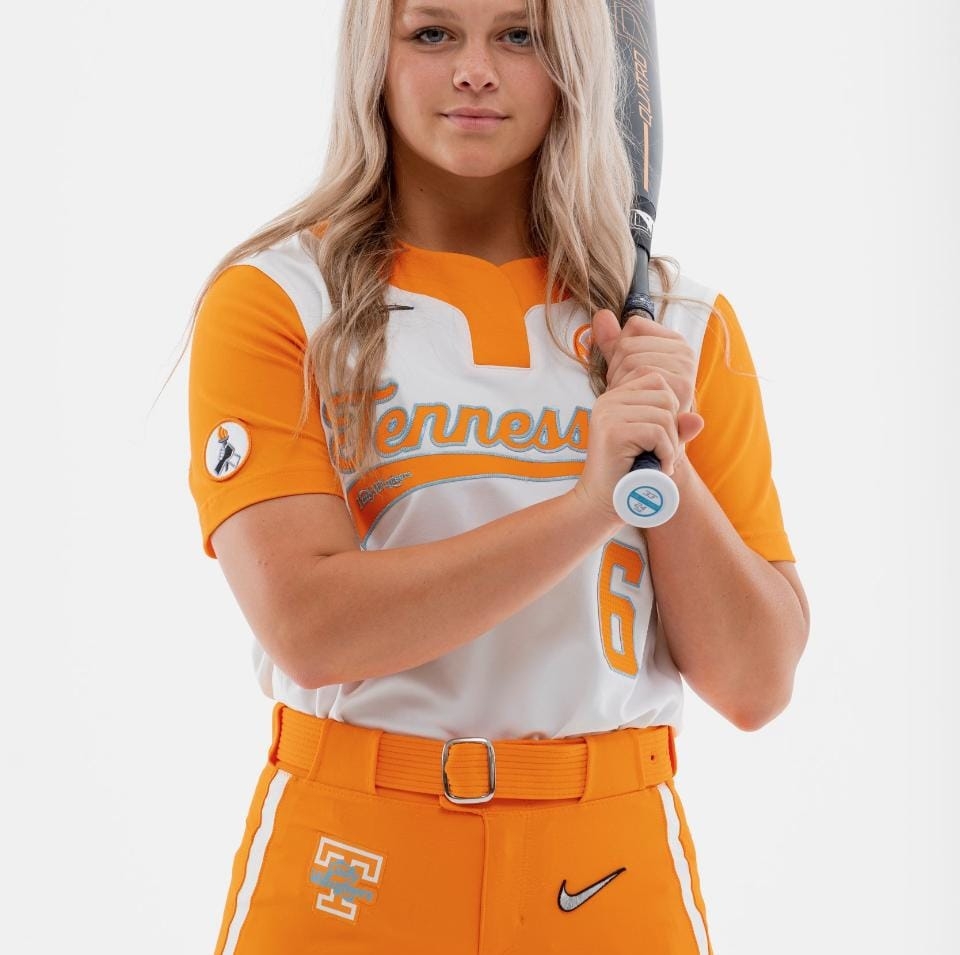 Jenna started playing t-ball at age 4, by the age of  7 she was playing 12u Select Ball out of Adairsville.
Jenna's parents, Chris and Brandi Mosley, said that, "watching Jenna grow and mature physically and mentally in the game of softball has been quite a ride and during this time there has tons of memories for us as a family we will never forget. Us being able to travel the states with her and getting her the chance showcase her talent with and against some of the best players in the nation has been nothing but fun."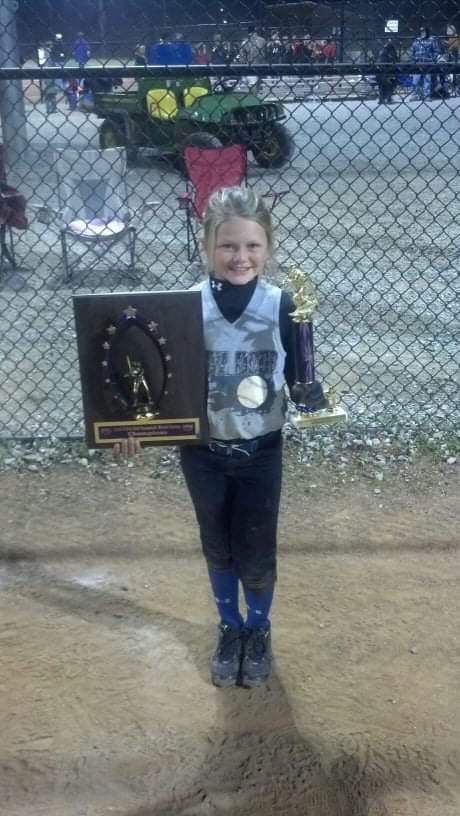 "As Jenna's High School Softball career has came to an end the greatest journey begins. Jenna will be moving in at the University of Tennessee next August to join Coach Karen Weekly and the Lady Vols in a quest to ultimately become a Nation Champion," Jenna's father Chris said.
Jenna is one of the premier power hitters in the South.  But unlike some power hitters she possesses the speed of a slapper and is considered one of the best baserunners in the area.   Jenna has played multiple positions over the years including pitcher and catcher but spends most of her time in the infield at shortstop, second or third base.   The University of Tennessee envisions her as a middle infielder and will probably look at her at second base during her freshman year.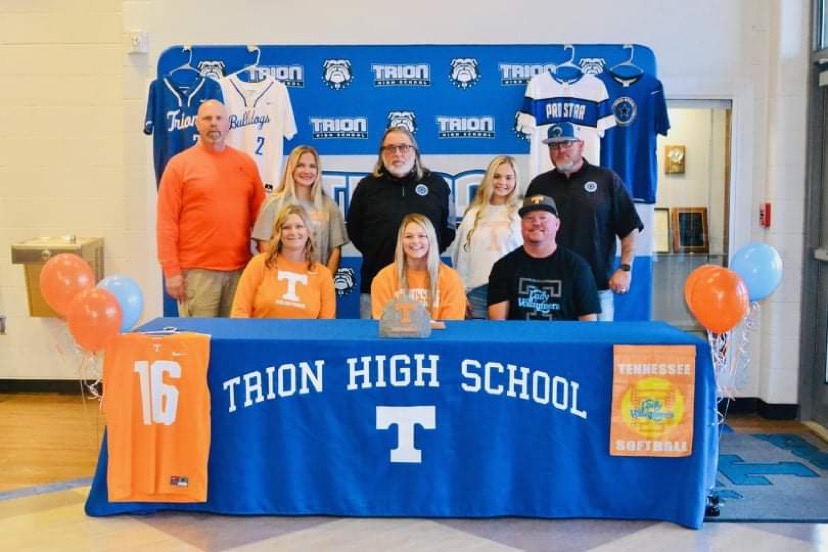 Over the last several years Jenna has attended multiple camps at colleges throughout the South and was on the radar of many Power 5 schools before the NCAA changed the recruiting calendar.  She had several Power 5 schools interested in her continuing in college with them — most notably SEC and ACC schools.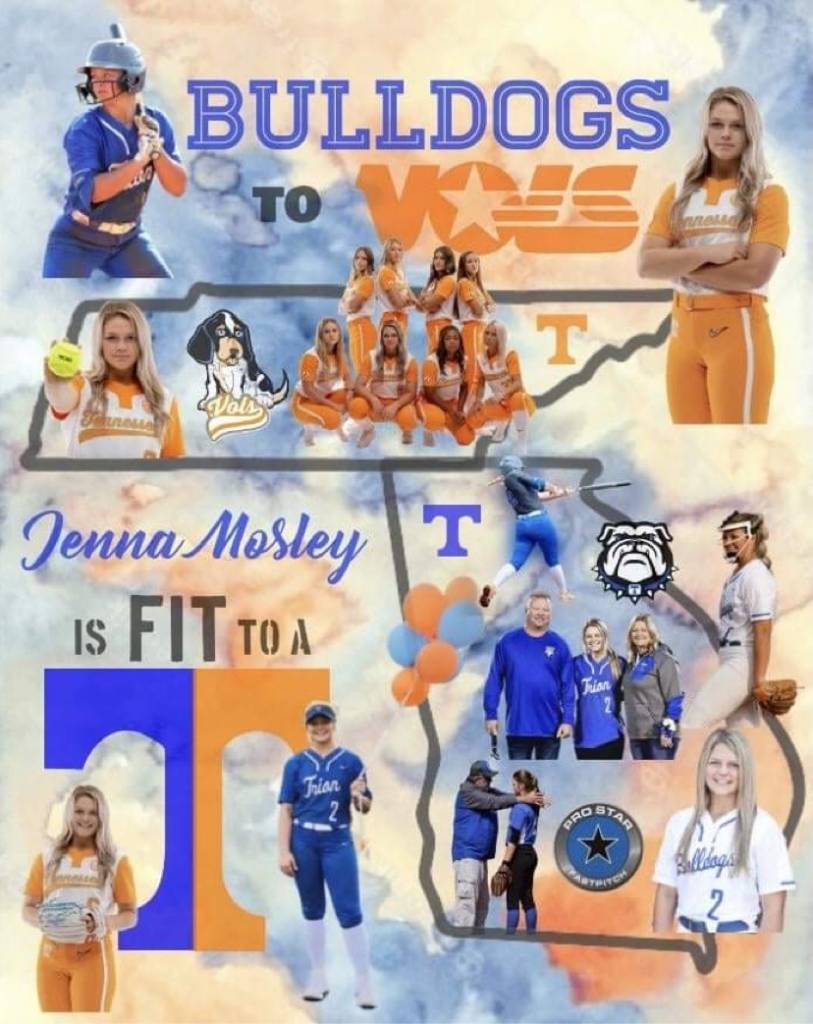 But for Jenna her heart went orange five years ago.
"It's been a long five years in the waiting, today is her day," Chris said.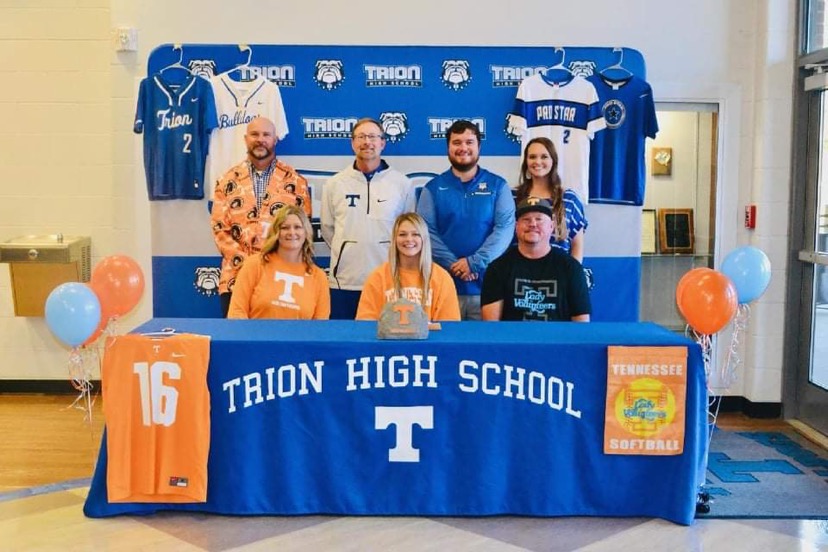 "All of Trion is so very proud of UT commit Jenna Mosley. Anytime a player gets the opportunity to play ball at the college level it's a really big deal, but when that offer is from a storied SEC school and national softball power Tennessee it truly takes it to a whole other level. Jenna has put in countless hours of work both on and off the softball field in order to achieve this dream opportunity. Trion Softball wishes Jenna nothing but success in all she does and look forward to to watching her do great things for the Vols," Trion Softball Coach and Athletic Director Jason Lanham said.
Jenna Mosley Career Stats at Trion High School
2018-2021 Seasons
.387-BA, 31 Doubles, 6 Triples, 8HRs, 87 RBIs, 115 Runs Scored, and 71 Stolen Bases
Junior Season
First Team GACA All State
First Team All Region Team 6A
Senior Season
GACA All State Nominee
All Region Team Nominee
.457-BA, 7 Doubles, 2 Triples, 3 HRs, 25 RBIs, 27 Runs Scored, 12 Stolen Bases