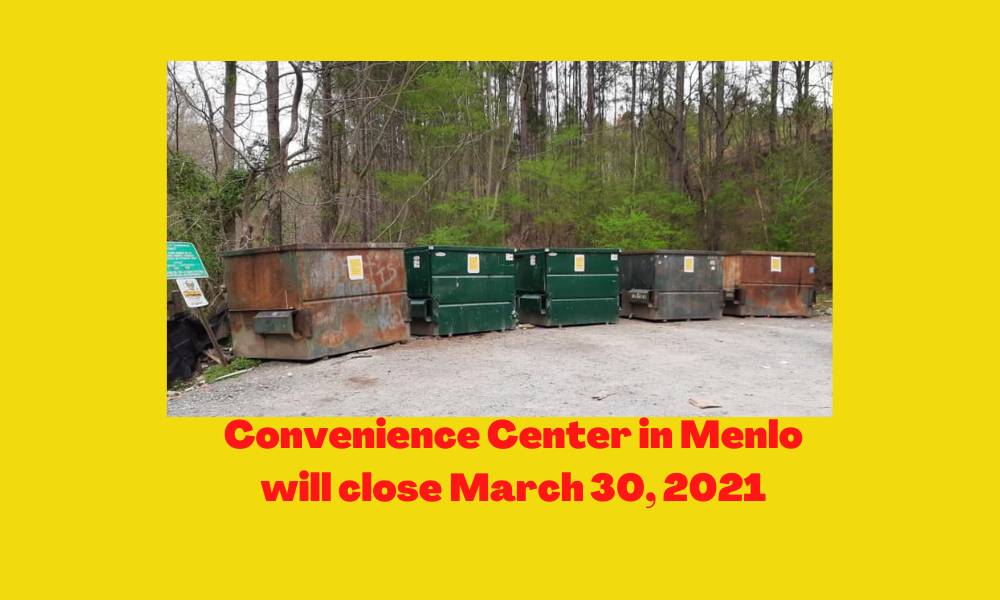 Chattooga County Commissioner Blake Elsberry has been looking for a new Convenience Center for Menlo since January.
The Convenience Center located at Hwy 48 in Menlo will close March 30, 2021 at 5:30 pm.
The individual who owns the land where the dumpster site is located has decided to sell. The only dumpster site property the county owns is the transfer station location in Summerville, "we don't own the other dumpsites," Elsberry explained. The county leases the other properties where dumpsters are located.
Residents who use the Menlo Convenience Center will need to take household garbage and recycled materials to the Summerville site at the Chattooga County Transfer Station located on Stockade Road or one of the other convenience center locations.
The Menlo Convenience Center was originally set to close February 28.