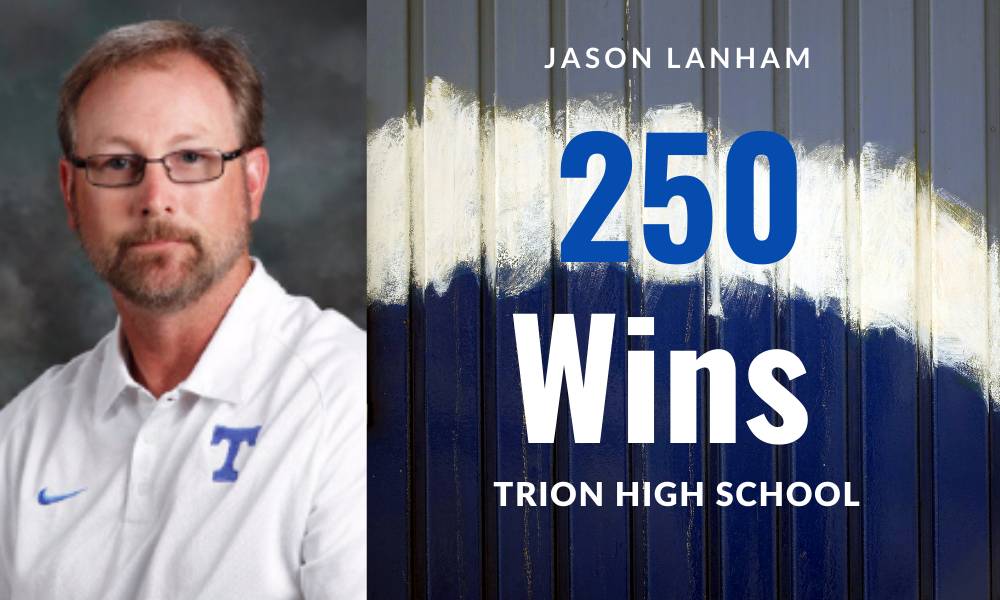 On the day Trion Softball Coach Jason Lanham welcomed the Chattooga Indians as honored guests to the Trion vs Mount Zion game as a show of support and encouragement for Chattooga softball player, Ella Hurley, he quietly and without any fanfare picked up his 250th softball win.

Coach Lanham made no mention of the milestone win because he said he did not want to distract from the real importance of the game, supporting Ella Hurley.
Ella Hurley was injured in a car accident during the summer and currently is working through her rehabilitation. Softball is a family sport, and many of the Trion girls have played with Ella on travel teams over the years. Her injury has had a profound impact on both local softball teams.
"We are happy to announce that the Trion Softball #EllaStrong Game raised approximately $3000 for Ella and her family. We will be giving the Hurley Family a check in October. Very proud of Trion City Schools and the entire Chattooga Community for making this event such a great success," Lanham said about the game.
Coach Lanham has now amassed 255 wins in softball in his 12-year tenure to go along with his 262 wins in baseball.
As far as his how his team is playing right now, "we are playing very well coming down the home stretch of the regular season, we are working very hard on the little things at this point, this will hopefully give us a chance to do big things in the near future," Lanham told AllOnGeorgia.