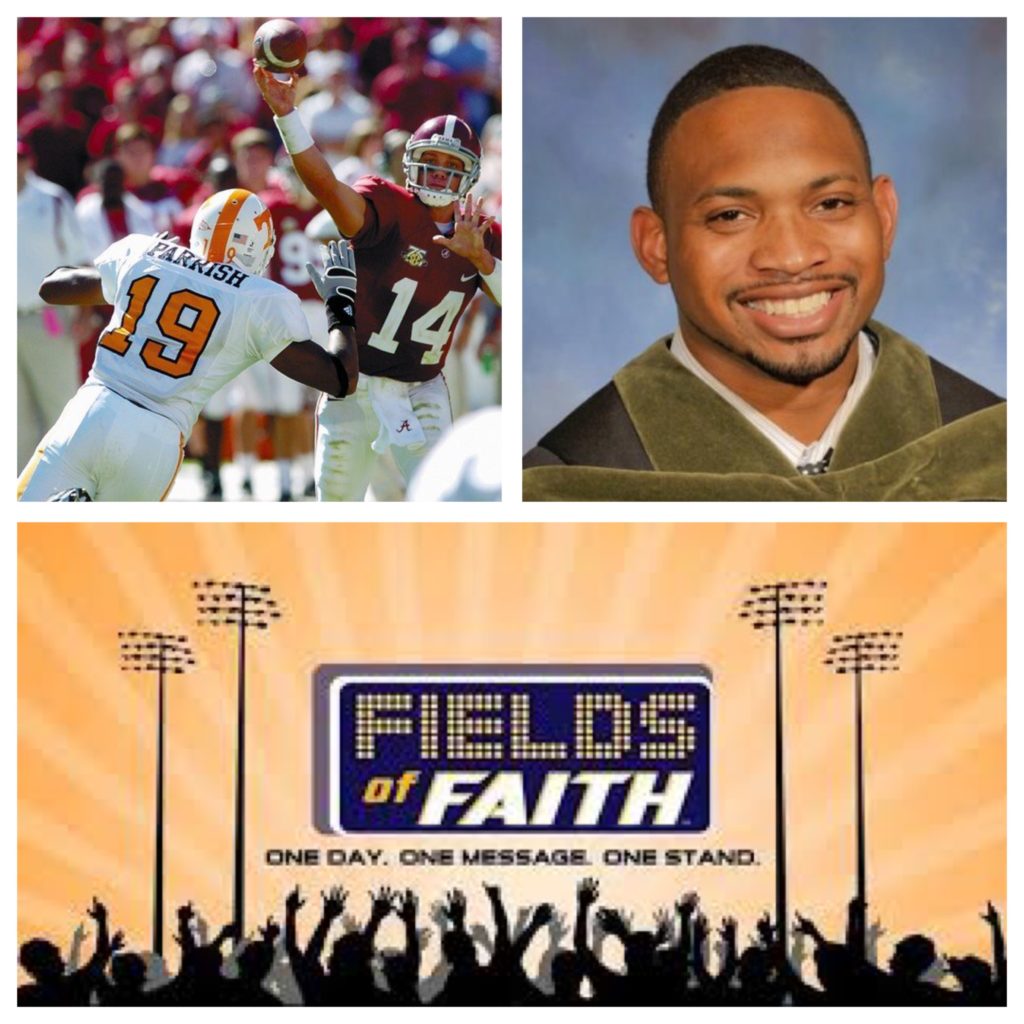 The Fellowship of Christian Athletes from Chattooga and Trion High Schools will be hosting "Fields of Faith" on Wednesday, October 3rd at 6:30 p.m.  Fields of Faith is a student led event where students invite, pray for, share with, and challenge their peers to develop their faith.
The event will be held at Chattooga High School's Buddy Windle Field. The headline speaker will be Chattooga High School alumnus Dr. Jarod Parrish.  Parrish, played football for Chattooga High School and went on to play for the University of Tennessee.  Parrish will be sharing his testimony and his faith with the student's and community at next week's event.
Parrish played in 42 games for the Tennessee Volunteers from 2003-2007 as a defensive back, safety and special teams player. He was named to the 2003 SEC Freshman Academic Honors Roll. Parrish got his first start against Alabama and had a career high 7 tackles against Florida in 2007.
Dr. Jarod Parrish went on to graduate and can now be found in Nashville, TN where he is the presiding Pharmacy Manager at Target. "I always loved healthcare so in high school I took a class called Health Occupations. During that class I grew to love pharmacy and all the ways I could help the community as a pharmacist," Parrish said.
As a Chattooga Indian Parrish was ranked one of the top 50 prospects by the Atlanta Journal Constitution. He received All-State honors as a senior and All-North Georgia honors as a junior and senior. He was a two-year starter at quarterback and a three-year starter at cornerback and safety. The Indians made the playoffs each of his three years. As an Indian he recorded 103 tackles and intercepted ten passes. He played as an option quarterback in addition to safety and rushed for more than 1,300 yards and 26 touchdowns. Parrish also played baseball for the Indians and had a .362 batting average as a center fielder and was a three-year starter.
Fields of Faith is organized on an athletic field which provides a neutral rally point where the community can come together. The event is hosted through FCA to help spark a spiritual movement for God. FCA encourages students to stand together against the pressures and temptations in our world and be a generation that is committed to reading the Bible and applying it to their lives. All students, parents, and community members are welcome and invited to join this event. The event is free.