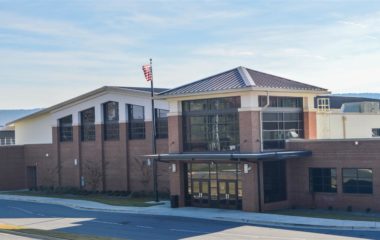 Chattooga County Board of Education
33 Middle School Road
Summerville, Georgia 30747
(706) 859-3043
~ Immediate Job Vacancy ~
Secretary/Registrar at Chattooga High School
Position:​Fulltime 200–workday, benefits eligible Secretary/Registrar position at Chattooga High School.  Salary based on the Secretary/Clerical Schedule Level 8. Beginning pay range – $14,816.00 – $16,358.06 annually based upon experience.
Qualifications:​Minimum of a high school diploma or GED, and clerical work experience preferred.   Must possess strong organizational skills; working knowledge and proficiency in Microsoft programs;office professionalism; detail oriented; self-motivated and flexible; provide clerical support to staff and administrative personnel; strong communication skills to assist students, parents and staff.
                 ​
To Apply:​Classified Applications may be obtained at theSuperintendent's Office or at www.chattooga.k12.ga.us  'Departments' then'Human Resources'
Applications must contain the following to be considered for the position vacancy:  Completed application, (may attach resume) Copy of High School Diploma or GED, (3) Completed Professional Reference Forms, Authorization/Consent for background check and fingerprinting.
Interviews will begin immediately, and until position is filled.
Submit applications to:
Dawn Campbell, HR Director
Chattooga County Board of Education
33 Middle School Rd.
Summerville, GA  30747
The Chattooga County Board of Education is an Equal Opportunity Employer.
​​​​​​
​