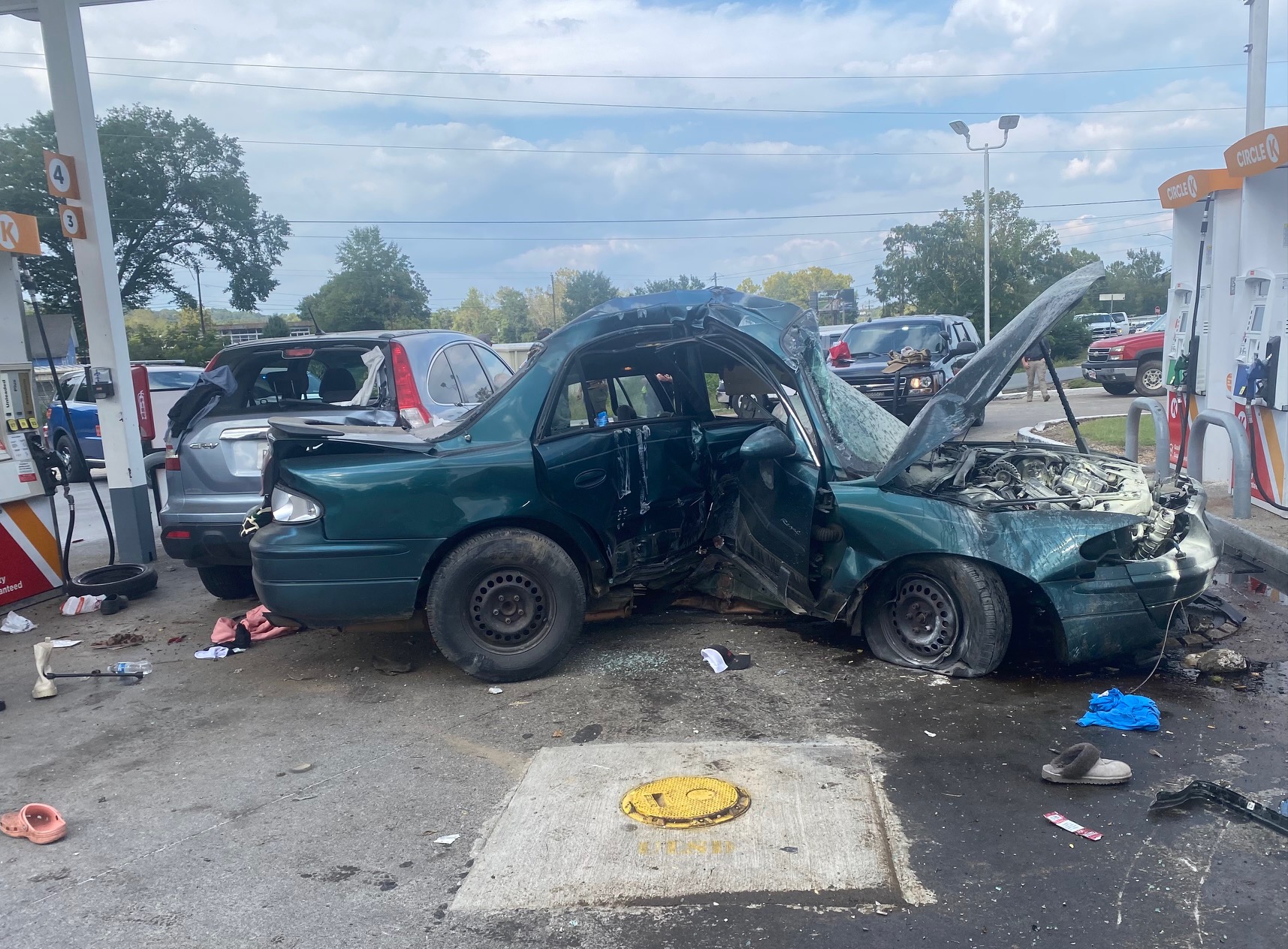 A routine traffic stop in Cedar Bluff, Alabama, escalated into a high-speed chase that ultimately ended in a crash at a well-known local gas station in Summerville, GA. The outcome left law enforcement and bystanders alike thankful for a fortunate ending.


On Wednesday afternoon, in Cedar Bluff, Alabama, a male driver operating a green Buick Regal caught the attention of law enforcement officers. The officers stopped the car and reportedly observed a rifle and either drugs or drug paraphernalia within the vehicle. In response to these concerning findings, the officers removed a passenger from the car. This move likely saved the passenger's life.
The driver sped off from the traffic stop and a high speed chase ensued across the state line into Georgia. According to authorities the driver tossed the rifle out the car window during the chase.
The pursuit reached speeds exceeding 100 miles per hour, with the suspect passing through Lyerly and the congested vicinity of Chattooga High School as school had just released around 4 pm.
Desperate to evade the pursuing officers, the driver took a risky maneuver, swerving to avoid spike strips deployed across Highway 114. In the process, the vehicle collided with the curb and slammed into a metal barrier designed to protect the gas tanks at the Circle K convenience store.
Chattooga County Sheriff Mark Schrader expressed gratitude for the way the incident concluded, stating, "I am very thankful it ended like it did." The sturdy metal barrier, installed to safeguard against such scenarios, proved its effectiveness. It absorbed the impact, preventing a potentially catastrophic explosion.
Following the collision, the driver, determined to escape, exited the vehicle through the back window and attempted to flee on foot. However, Officer Nick Robinson intervened, tackling the suspect in the gas station's parking lot, bringing an end to the dramatic situation.
The suspect was subsequently transported to Atrium Hospital in Rome for medical evaluation and treatment. As of now, the suspect's identity remains undisclosed, but Sheriff Schrader confirmed that the individual will be facing multiple charges in Chattooga County.
There were no other injuries reported.