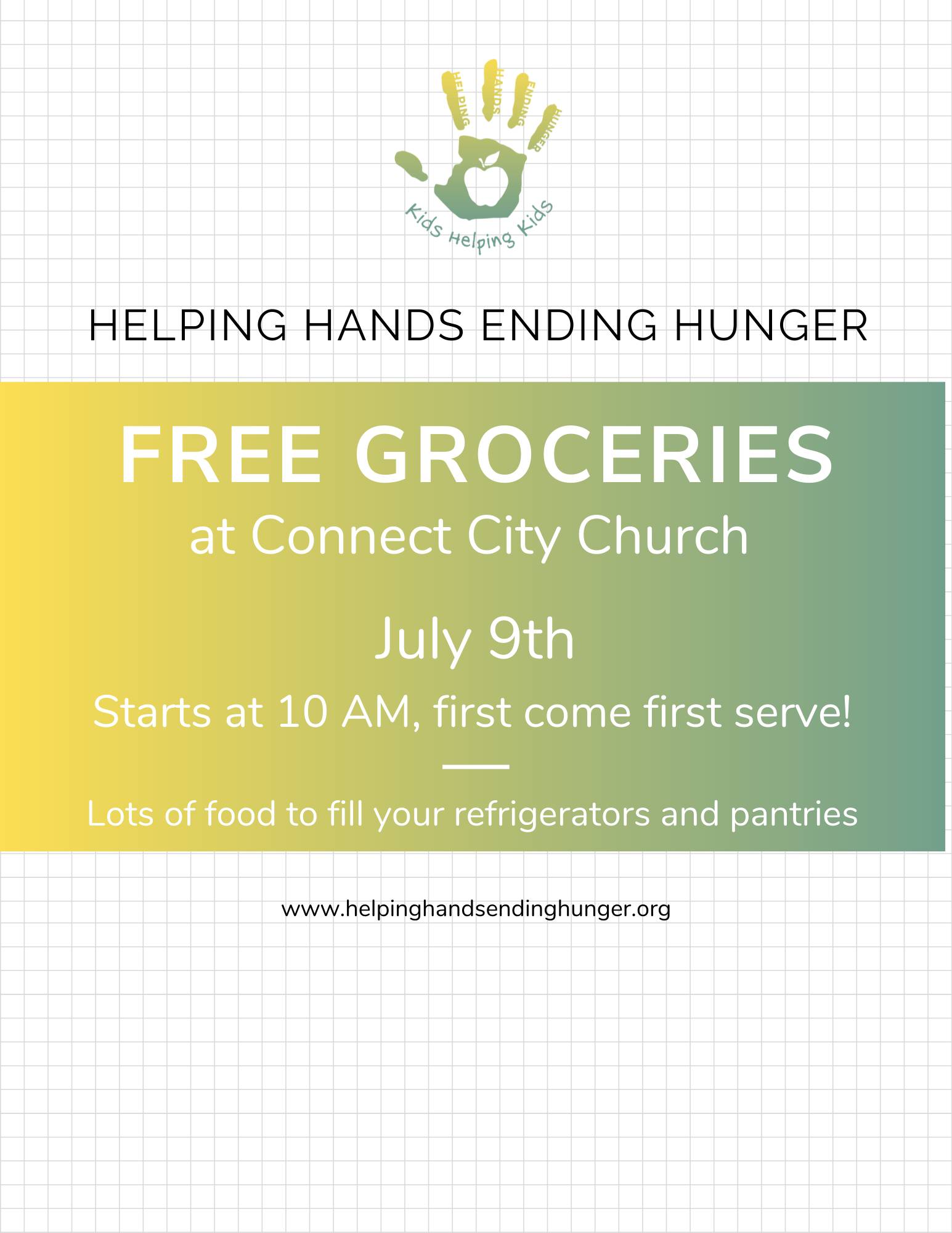 Helping Hands Ending Hunger will be hosting a food drive at Connect City Church on Friday, July 9th. The free groceries will be given away starting at 10 am.

As of March 2021, 1 in 7 Georgia Households with children reported not having enough to eat "sometimes or often" in the past week. GA ranks 38th in the Nation for child and family well-being. Helping Hands offers a solution, making a difference one family at a time.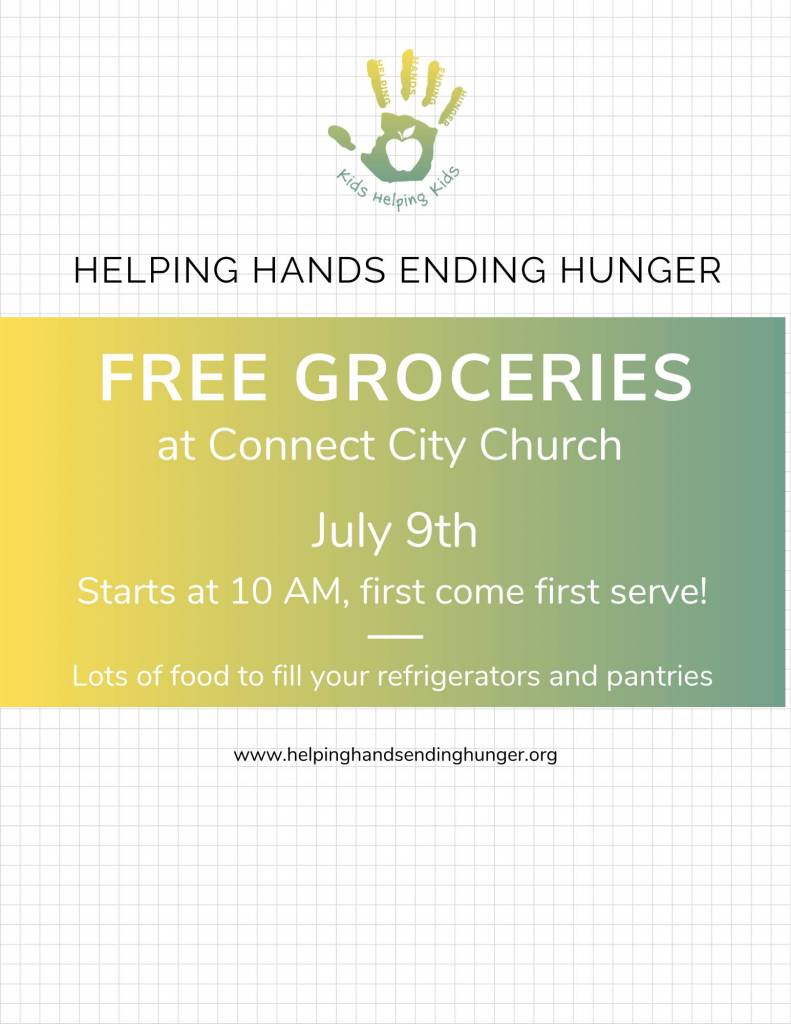 About Helping Hands Ending Hunger:
Helping Hands Ending Hunger was conceived around Thanksgiving 2015 when a teacher asked for help to purchase food for baskets for some elementary students whose families had been seen digging through the dump after a football game. The children had come to school after the weekend crying because their bellies hurt; they were hungry and couldn't even begin to focus on school or learn. Teachers put together one-time food baskets, but it wasn't enough.
Impacted by the fact that families in our community were hungry in a day and age where everyone seems to have so much and noting all of the food waste that occurred in school, the path was simple and clear: rescue school cafeteria food waste and give it to the families in need whenever they need it. No family should ever want for food, and no child should ever have to worry when or where they will get their next meal.
The journey turned out to be a rocky one because of long-enforced restrictions in the food service rules applicable to school cafeterias. A bright-line prohibition existed: once sold to a student, food could not be shared with another student during a meal, and even unopened, uneaten, untouched food had to be thrown in the trash afterward. Determined not to accept the status quo, we worked to find a way to get this food to the children that need it the most. We learned that the law permits food donations, and once donated food is removed from the school cafeteria, the rules no longer apply. Therefore, we developed a food donation program that operates outside of the food service rules.
Our efforts have paid off. Now armed with a food-safe Operational Plan, Helping Hands food program has received international recognition. Our focus: school, governmental, business, and charitable collaborations that are making a demonstrable difference in the lives of the children and families we serve.
​
Our immediate goal is to statistically impact food insecurity rates feeding at least 150,000 children over the next 3 years.
​
#KidsHelpingKids #FeedingChange #TogetherWeCan #EndingChildhoodHunger #FoodIsNotTrash