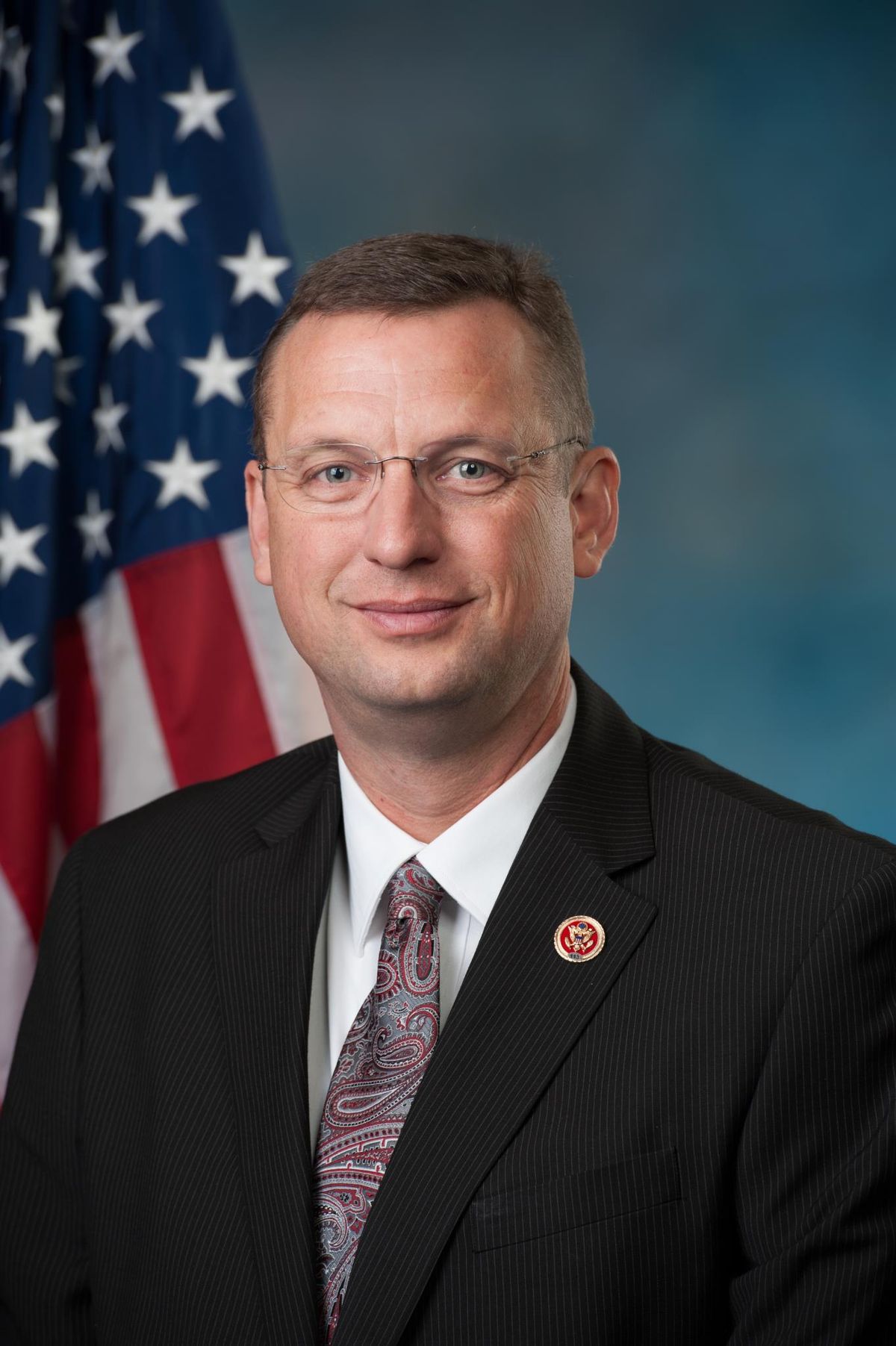 Former Congressman Doug Collins (R-Ga.), who represented the Ninth Congressional District of Georgia in the U.S. House of Representatives, today announced that he has joined the law firm of OLIVER & WEIDNER, LLC in Clarkesville, Georgia, where he will specialize in civil and criminal litigation.
"I'm thrilled to announce that I have joined Oliver & Weidner," said Collins. "Bill and Jim have long been friends and are well respected for the service they provide to families and businesses here in our community. North Georgia will always be home for me, which is why I'm especially thankful for the opportunity to return to practicing law right here in Clarkesville."
"We are very excited that Doug joined our firm," said managing member, Jim Weidner. "I've known Doug for over 25 years, he is a quality individual. He is an excellent advocate; his honesty and integrity are rock solid; and his work ethic is extraordinary. Our clients will be well served by Doug's representation of them," Mr. Weidner added.
About OLIVER & WEIDNER
OLIVER & WEIDNER was formed on January 1, 2006 when Bill Oliver and Jim Weidner began practicing law together. Bucky Woods, retired Chief Superior Court Judge for the Mountain Judicial Circuit, joined the firm in January 2010.
OLIVER & WEIDNER practices in all levels of Federal and State Court Systems throughout Georgia, including the Supreme Court of the United States. They provide legal services for both companies and individuals; here is a partial list of some of the firm's clients: Georgia Mountains & Lakes Realtors® Association, Inc., Blake Rainwater & Associates, Weaver Parts, Northeast Georgia Carpeting, Densmore Farm, LLC, Clarkesville Development Corp, Inc., Clarkesville & Cornelia Veterinary Clinics, Inc., ExpressMed Pharmacy, Budget Towing & Recovery, King Vision Care, Lake Burton Investments, Hazel Creek Cider, Pro-Lectric Industrial Contractors, and Toccoa Service Gas Company, Inc.
OLIVER & WEIDNER also provides Real Estate Title Services for many lending institutions, including but not limited to: Homestar Financial Corp., United Community Bank and United Community Mortgage, Pinnacle Bank and Pinnacle Mortgage, First American Title Company, South State Bank and South State Mortgage, Academy Mortgage, Homeowner's Financial Group, Bank of the Ozarks, Chase Mortgage, Regions Bank and Regions Mortgage, Oconee Federal Savings and Loan, Quicken Loans, Crescent Mortgage, Truist Bank, Wells Fargo Bank and Mortgage, Bank of America, Traditions Bank and Rabun County Bank, USAA, PNC Bank and Mortgage, State Employee's Credit Union, Navy Federal Credit Union and many others.
About Doug Collins
A native of Gainesville, Georgia, former Congressman Doug Collins graduated from North Hall High School and went on to pursue a degree in political science and criminal justice from the University of North Georgia. After earning his master's degree in divinity from New Orleans Baptist Theological Seminary, he pastored Chicopee Baptist Church for eleven years.
In 2006, Collins was elected to serve as Congressman for Georgia's 27th State House District. During his first term in the state legislature, he graduated from Atlanta's John Marshall Law School and established his own legal practice. After the people of North Georgia elected him to serve as Congressman in the U.S. House of Representatives in 2013, Collins joined the U.S. House Committee on the Judiciary, where he eventually became the Ranking Member of the Committee in 2019. Often referred to as the "lawyer" for the House of Representatives, the House Judiciary Committee has jurisdiction over all legislation related to judicial proceedings, including civil and criminal judicial proceedings, Federal courts and judges, issues relating to bankruptcy, espionage, terrorism, the protection of civil liberties, constitutional amendments, immigration and naturalization, interstate compacts, claims against the United States, national penitentiaries, Presidential succession, antitrust law, revision and codification of the statutes of the United States, state and territorial boundary lines and patents, copyrights and trademarks, and more.
As the top Republican on the House Judiciary Committee, Collins led the defense of President Donald J. Trump during the House impeachment proceedings in 2019, and also served on the President's defense team during the Senate trial in 2020. Throughout his time in Congress, he also authored numerous pieces of bipartisan legislation which were eventually signed into law. In 2018, Collins worked hand-in-hand with the White House to achieve the most significant overhaul of our federal criminal justice system in a generation through his legislation, the FIRST STEP Act. Collins also spearheaded the most significant piece of copyright legislation in decades, which protects creators and songwriters by modernizing music licensing law. His bill, the Music Modernization Act, was signed into law in 2018.
A chaplain in the U.S. Air Force Reserve, Collins has ministered to our country's military since 2002. He completed a 2008-2009 deployment to Iraq while stationed at Balad Air Force Base. As a Lieutenant Colonel, Collins remains active in the Air Force Reserve today.