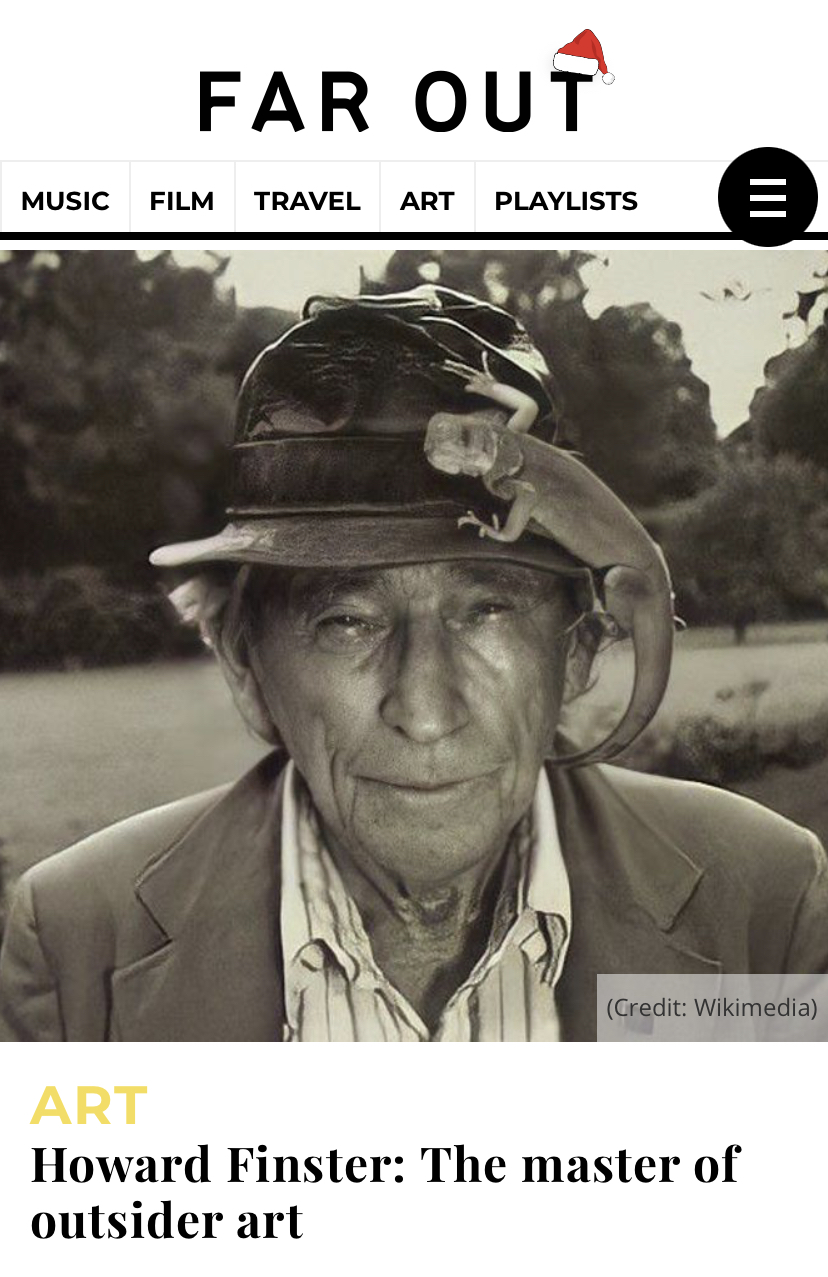 Folks worldwide still take interest in Howard Finster.

Here's a new story from the U.K. website Far Out written by Mick McStarkey. The article was published on Dec. 23, 2021.
From the article:
Howard Finster was a master of outsider art. A Baptist minister by trade, Biblical themes can be found in many of his works, giving them an undeniable artistic density, a real purpose. Even if you don't agree with the religious undertones of some of Finster's most striking works, it would be a shame to cast them off, as they're a thing of uncomplicated beauty, evoking the pastoral serenity of his home state of Georgia.
Famously, Finster claimed to be inspired by God to spread the gospel's message through the design of his iconic folk art sculpture garden, Paradise Garden. One of the most prolific artists of all time, Finster produced over 46,000 pieces of art in his long life. Outsider art, naïve art, and visionary art all comprise his enormous collection.
Read entire article in link below: