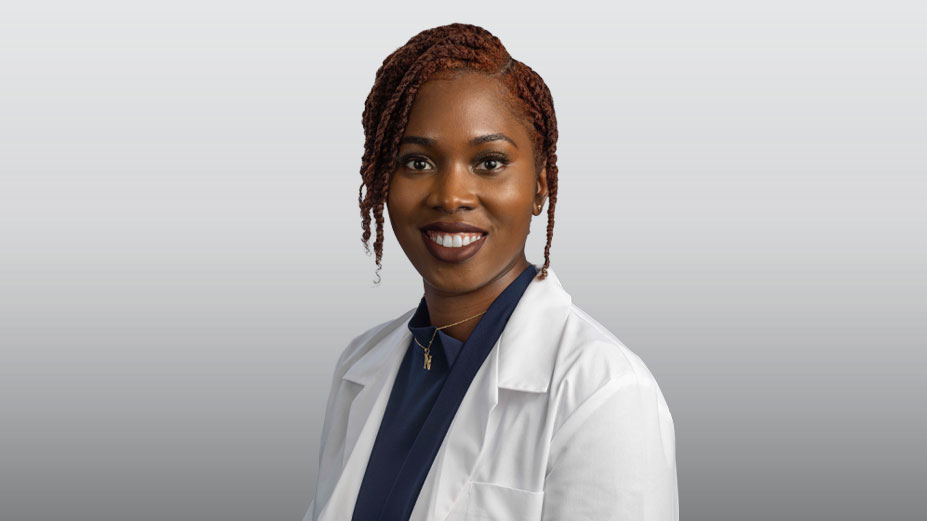 Primary Care Physician Treats Kids and Adults

Dr. Naomi Brown is now seeing patients at Atrium Health Floyd Primary Care Family Medicine in Summerville. She provides care for patients as young as 1 year old to adults of all ages.
She said Chattooga County is the perfect fit for her.
"I'm big on forming relationships and big on family, and I just feel like when you live in a small town, you kind of just get all of that in one place," Dr. Brown said. "So, I think when I first visited, I just I don't know, for some reason I just instantly fell in love with the small community. I love that everyone kind of knows everyone."
She said by the time she was 9 or 10 she knew she wanted to go into the medical field. Her mom was a nurse, and she grew up watching her study.
"I just found it all just so very interesting," said Dr. Brown said, a board-certified primary care physician.
Her clinical interests include pediatrics, women's health and chronic medical conditions. She is a member of the American Board of Family Medicine and the American Academy of Family Physicians.
Dr. Brown received her medical degree from Ross University School of Medicine, Dominica, West Indies and completed her residency at WellStar Atlanta Medical Center. She also earned a Bachelor of Arts in psychology from Concordia University, Montréal, Québec,
When she is not working, Dr. Brown enjoys spending time with her family, including her toddler daughter, traveling and trying new restaurants.
Her office is open Monday through Friday from 7 a.m. to 5 p.m. To make an appointment, call 706-857-3915.