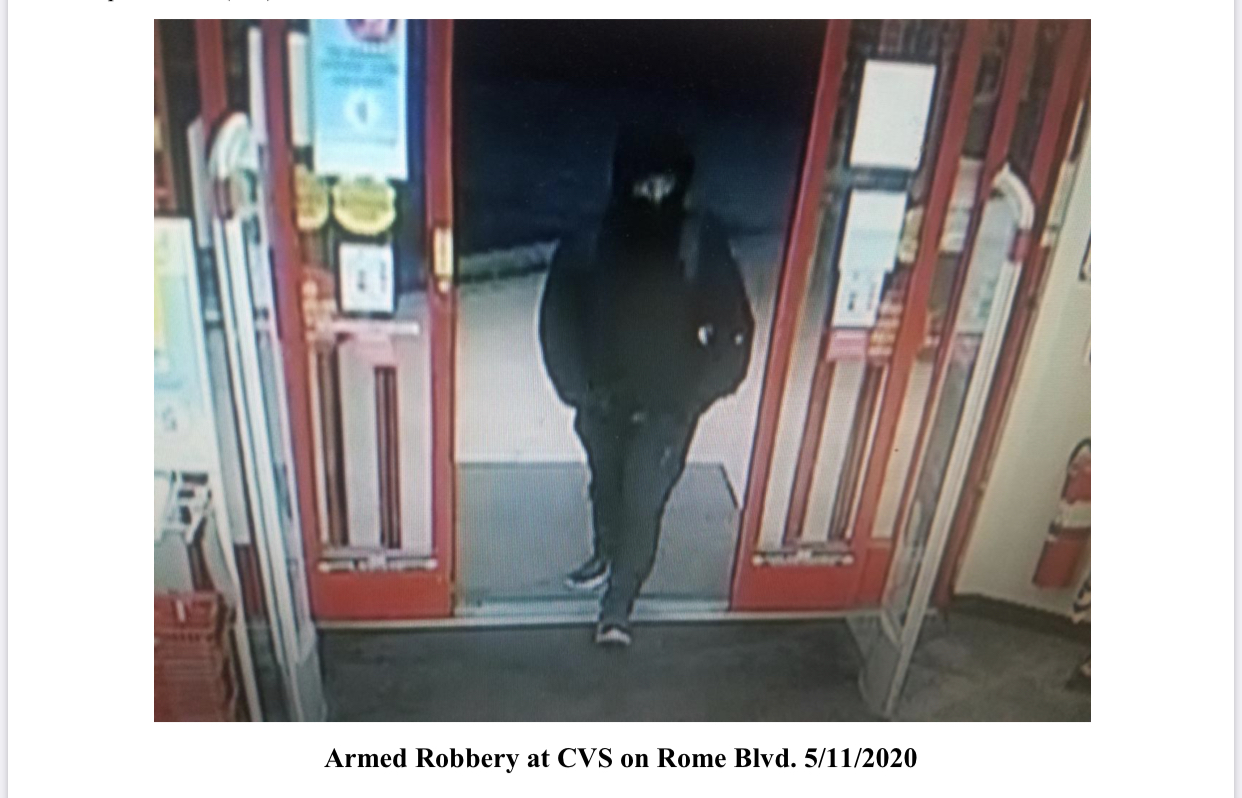 On 5/11/2020 an armed robbery occurred at CVS Pharmacy on Rome Blvd.

The robber, who was a masked black male wearing all black clothing and brandishing a handgun, entered the store as it was closing and forced an employee towards the pharmacy/office area where he took cash from the registers and the business office. No medications were taken.
The robber exited out of the pharmacy drive-thru window. No vehicle description or last known direction of travel was known. None of the employees present in the store during the robbery were physically injured.
At this time the Summerville Police Department has no suspects but the possibility of this robbery being connected to a string of serial robberies in the northwest Georgia area is being investigated due to similarities between it and other robberies.
Anyone with any information concerning this robbery is encouraged to contact the Summerville PoliceDepartment at (706) 859-0912.