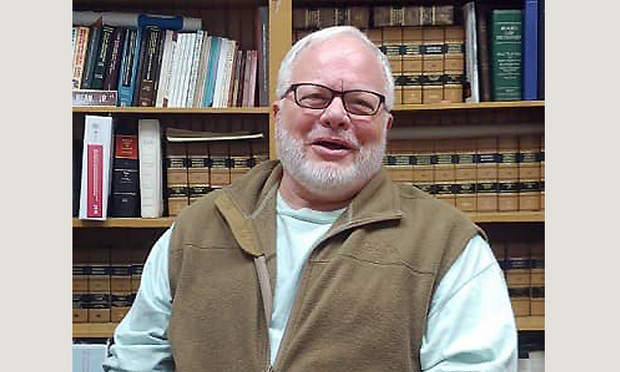 The news of Judge Jon Payne's death has sent Chattooga County into a collective state of mourning. To know Jon Payne was to love him, it did not matter if you were old, young, rich, poor, black, white, brown, red, blue, male or female, the Judge was loved by all.
In 1975 when Payne ran for Probate Judge there were seven candidates. In the 45 years since his first election Payne was only challenged once in 1988 in the primary, never in the general election.
To say it simply, we loved our Judge and were happy to keep him around as long as he would let us.
Through the years Jonathan Marlin Payne had several titles, boy scout, Marine, deputy, jailer, Judge, father, but one thing remained the same, he spent his life in service to others.
HONORABLE JUDGE JON M. PAYNE, age 71, of Martin Street, Summerville, Georgia, passed away Tuesday, August 18, 2020, in a Rome, Georgia hospital.  Born in Memphis, Tennessee on August 22, 1948, He was a son of the late Dr. Willard Marlin Payne, and Montyne Brock Payne who survives.  Judge Payne was an Eagle Scout, a graduate of Chattooga High School, a Veteran of the U. S. Marines, for several years was a Chattooga County Sheriff's Deputy, and was elected Chattooga County Probate Judge in 1975 at the age 25 and was the only Probate Judge Chattooga County has known.  He was a member of the Church of Christ.
Surviving are His daughter, Marlie Payne; sons and spouse, Patrick Payne and girl friend, Michelle Glass and Chase and Brandee Payne; mother, Montyne Brock Payne; sister and brother-in-law, Marla and Darrell Wise; brother and sister-in-law, Tommy and Sue Payne; grandchildren, Laney Payne, Harper Payne, and Logan Payne; special friend, Teresa Scott; several Nieces and Nephews.
Funeral and interment service will be private.  Active Pallbearers Johnny Bass, Gary McConnell. Quinton Wilson, Lann Cordle, Jim Hill, Mark Schrader, Buddy Hill, and Tracy Maddux, Honorary Pallbearers will be Becky Duke and officers of the Chattooga County Sheriff's Department.  Military Honors by Shanklin-Attaway American Legion Post #5.
Reactions to the passing of Judge Payne in their own words:
Tax Commissioner Joy Hampton: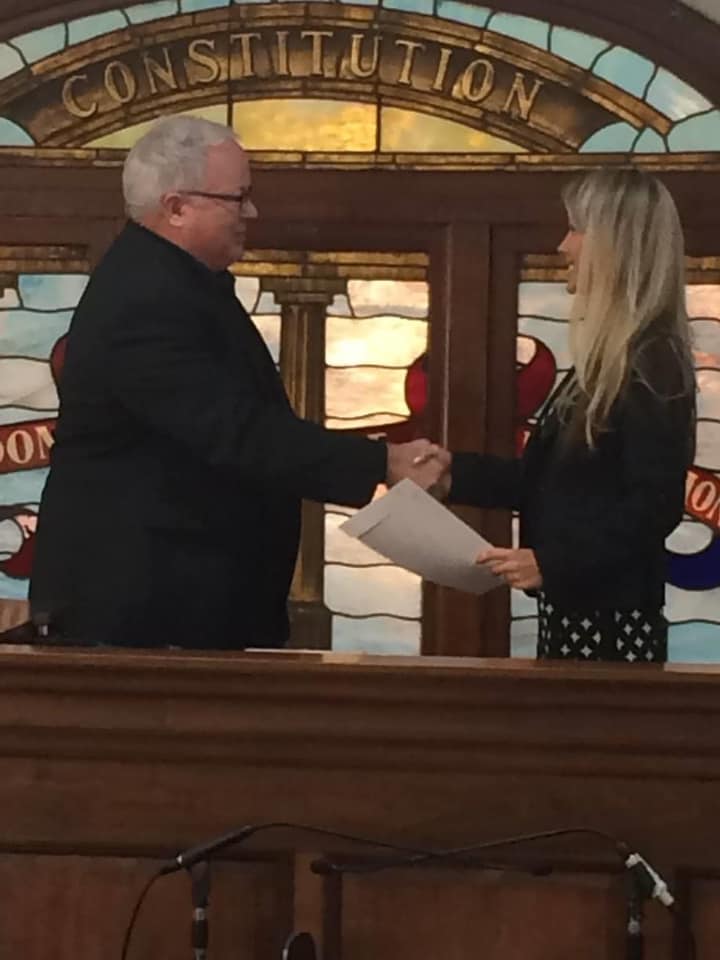 "It has been a long, sad day. I walked up to the courthouse today. I normally see lots of smiling faces on this walk, with lots of "hellos" and "how do ya dos". But today was different. Our county is mourning. All the faces I saw were still friendly, but sad. As I left the courthouse, I had to stop. I looked up at the beautiful building, to the clock tower, to the roof.
Not a single bird. Not even a pigeon.
Back to my building, I stopped to look up again. There's always a few birds living in the awning, with some pecking around on the sidewalk. But today, there were none.
Not a single bird. I listened for a good thirty seconds. Not a single chirp. Not a single bird.
Mournfully appropriate.
Tomorrow is a new day. I will mourn the loss of my friend for the rest of my life, as he shakes hands in the clouds with other faces I miss. But tomorrow, I will get up, put my game face on, and Jon Payne all day.
Perhaps if we all "Jon Payne'd" all day every day, loved everyone we meet and made every person we see feel special, we could change the world.
I will Jon Payne the best I can.
Cheers to The Judge."
Sheriff Mark Schrader: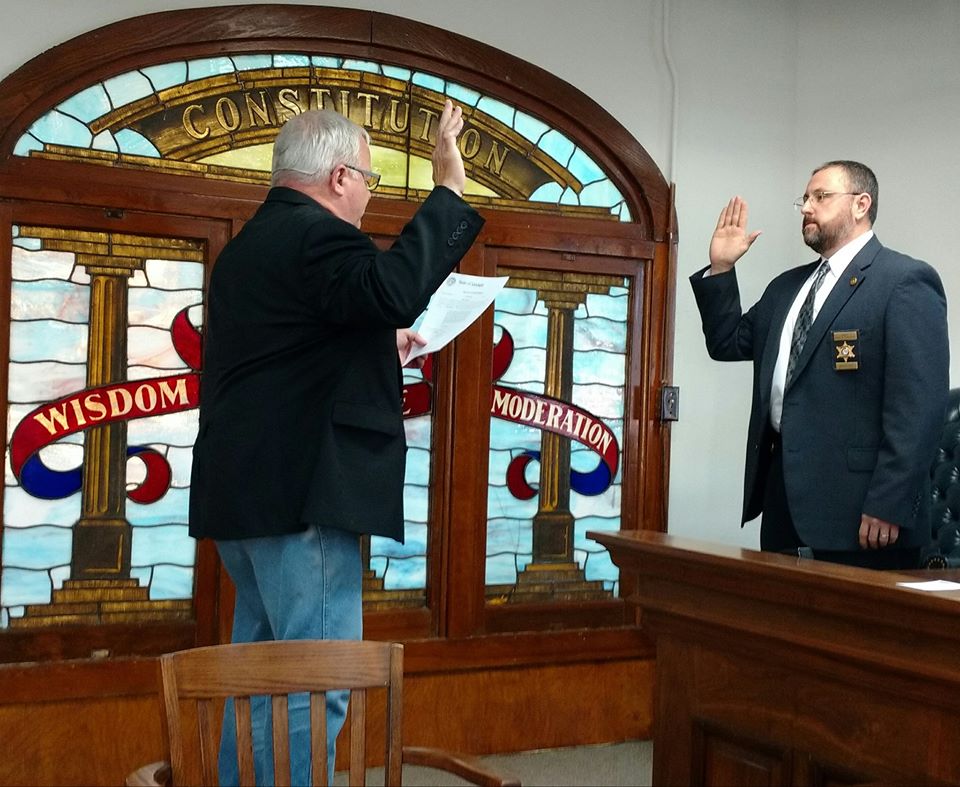 "I just don't know what to say. For my whole career Judge Payne was an icon around town and the courthouse. For my latter years, in and out of the courthouse it was always nice just to stop by and talk with the Judge. There were always stories about his time spent as a deputy and stories of all he has seen over the years. I will sure miss getting to sit and talk guns with him and him always asking about my family. Rest in peace, Judge you will always be remembered."
Veteran's Advocate Odell Anderson: 
"This is such a sad day for me…I would go into town and would make a trip to the courthouse and as soon as he would see me,,,Come on in Odell , what are we going to be doing he would ask,, I would say whatever event we had coming up and the next words out of his mouth would ,,,ALWAYS..be the same,,,Now ,,,as he would put his hand on my shoulder..Odell I don't want you to Honor me,,I will be there, but I don't deserve anything like all the others….I would say Jon …You are my ..Hero,…So today,,,I stand and proclaim,,,,On behalf of All of Chattooga County, The State of Georgia, and an entire Grateful Nation we ,,,"Remember our Hero"…U.S. Marines. Sgt. Jonathan Marlin Payne, ..VIETNAM …….serving from 1967-1969…..THANKYOU SIR, for your service to our country..
Renee Montgomery Chattooga County Sheriff's Office: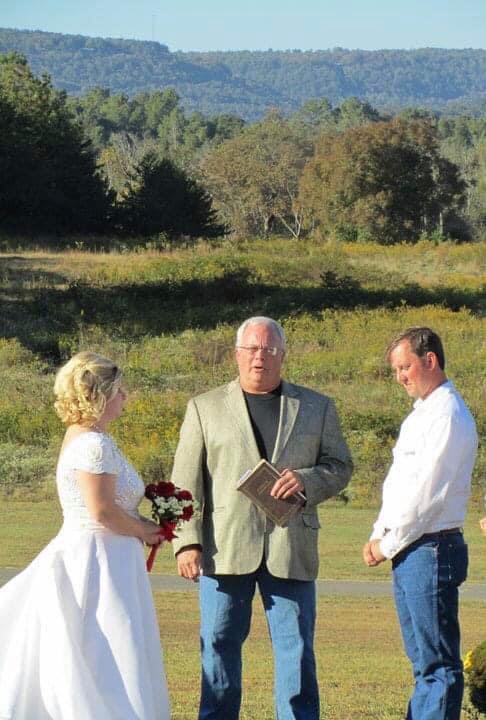 "Saw someone's post that read the world is little less bright today, nothing could be more true. He was a light that filled your day with smiles. Almost a decade ago, we asked our good friend if he would officiate our wedding on a Saturday evening at 6pm in Menlo, GA…his response was "I wouldn't miss it for the world". He lead our short and sweet ceremony with humor, just the way we wanted it. I sure am glad I got to know this wonderful man. Chattooga County lost a good one. He will be missed! Prayers to all Jon's family and friends. Rest Easy Judge."
Governor Brian Kemp: